The Global Ecovillage Network is coming to Costa Rica for the first time in March-April 2020, and has teamed up with five successful sustainable communities to offer an immersive learning journey into the life and design of Ecovillages. Join us for a unique experience of GEN and Costa Rica, full of inspiration, insight and tools for regenerative living, starting a successful ecovillage, or your own journey as an ecovillage educator.
You can choose to come to one, two or all three trainings. All of them include gourmet organic food, stunning nature, and immersion in Costa Rican Ecovillages. We can help you get from one to the other, and give you a discounted training fee if you join more than one – 5 % off for two trainings, 15 % off if you do all three. If you are a Costa Rican national – you get 15 % off your full costs, including all food and accommodation.
5 day GEN Training of Trainers course @ Rancho Mastatal, March 21 – 25
2 day GEN Introduction and all inclusive Ecovillage Tour of Tacotal, Alegria and La Ecovilla communities, March 27 – 29
5 day Ecovillage Startup Training @ Punta Mona, March 31 – April 5
All three trainings are facilitated by Taisa Mattos and Anna Kovasna – the directors of GEN Education, with experience ranging from founding and living in ecovillages to researching, teaching and creating innovative new educational programmes about them.
5 day GEN Training of Trainers Course, Rancho Mastatal
March 21 – 25, 2020
Step into the GEN family and strengthen your capacity to teach, facilitate and train people using our unique tools and ecovillage based pedagogy. This course is for those ready to play an active role in scaling the regenerative movement by turning deepening skills in facilitation and knowledge of ecovillage living into experiential learning opportunities for others.
Rancho Mastatal is an education centre, permaculture farm and community rooted in environmental sustainability, meaningful, place-based livelihoods, and caring relationships. The campus encompasses more than 300-acres of beautiful waterfalls, pristine rivers, idyllic swimming holes, impressive trees, extraordinary wilderness views, and intact habitat for the area's rich flora and fauna. As a visitor, you have access to over 10 kilometers of trails, an extensive library, a working permaculture farm, and the team who make the Ranch such a unique place to learn.
Click to read more about the Training of Trainers, including information on course content and prices!
2 day Ecovillage Intro & Tour at Tacotal, Alegria & La Ecovilla
Enjoy a creative way of learning about GEN and Ecovillages during 2 days of visiting 3 different communities: Tacotal, Alegria  and La Ecovilla. This is a rare opportunity to learn about ecovillages and interact with founders and community members to understand what it really takes to develop such visionary communities.
We will stay by the riverside in Tacotal, but spend time in all three communities as well as visit and see the alternative school Casa Sular, a farm-to-table home produce delivery, biogas waste systems, 100+ different ecologically built structures, waterfalls and food forests.
Click to read more about the Intro & Tour, including information on course content and prices!
5 day Ecovillage Startup Course, Punta Mona
March 31 – April 5, 2020
Are you dreaming of starting a sustainable community? This is an exploration of what an ecovillage is, and what it takes to start one. It is based on research and examples from communities around the world, drawing on the experience of founders throughout the Global Ecovillage Network. Come explore the steps, success factors and common pitfalls in the process of creating community, and leave with skills, tools and resources to turn your vision into reality.
Punta Mona is an off-the-grid permaculture farm and educational retreat center on the Caribbean coast of Costa Rica. Launched in 1997, it is one of the most established and bio-diverse permaculture farms in Central America, with over 300 varieties of perennial tropical fruit and nut trees, abundant root crops, vegetables and annuals, as well as over 150 medicinal plants. It is also an intentional community of permies, herbalists, chefs, yogis, builders, and artists, on a mission to practice and teach a simpler, regenerative way of living that nourishes mind, body, spirit and mother Earth.
Click to read more about the Ecovillage Startup Course, including information on course content and prices!
Trainers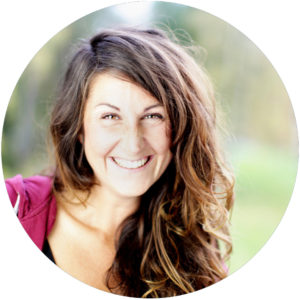 Anna Kovasna, Education & Research Director at the Global Ecovillage Network
As an educator, community consultant, and researcher, Anna works with developing tools, trainings and resources for facilitation and ecovillage-based education in the fields of regeneration, ecovillage incubation and social entrepreneurship. Anna is co-developer of the European Ecovillage Incubator CLIPS, as well as the Global Ecovillage Network Training of Trainers. She lives in Findhorn Ecovillage, has visited more than 50 ecovillages, has done academic research on localisation and community building as tools for social change, and has extensive practical experience of facilitation, education, research and community development in a variety of settings.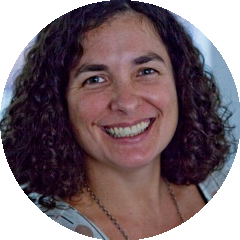 Taisa Mattos, Education & Research Coordinator at the Global Ecovillage Network, works as an international trainer, consultant and researcher in the fields of sustainability, social innovations and community life. Taisa has coordinated and taught UNESCO and Gaia Education certified Ecovillage Design Education Programmes globally since 2009. She is the co-founder of Terra Una Ecovillage and several small urban communities. Taisa is the author of the book Ecovilas: a construção de uma cultura regenerativa, holds a masters degree in Communities and Social Ecology and is also a Professor at the Post-Graduate Program on Pedagogy of Cooperation and Social Methodologies in Rio de Janeiro and São Paulo.