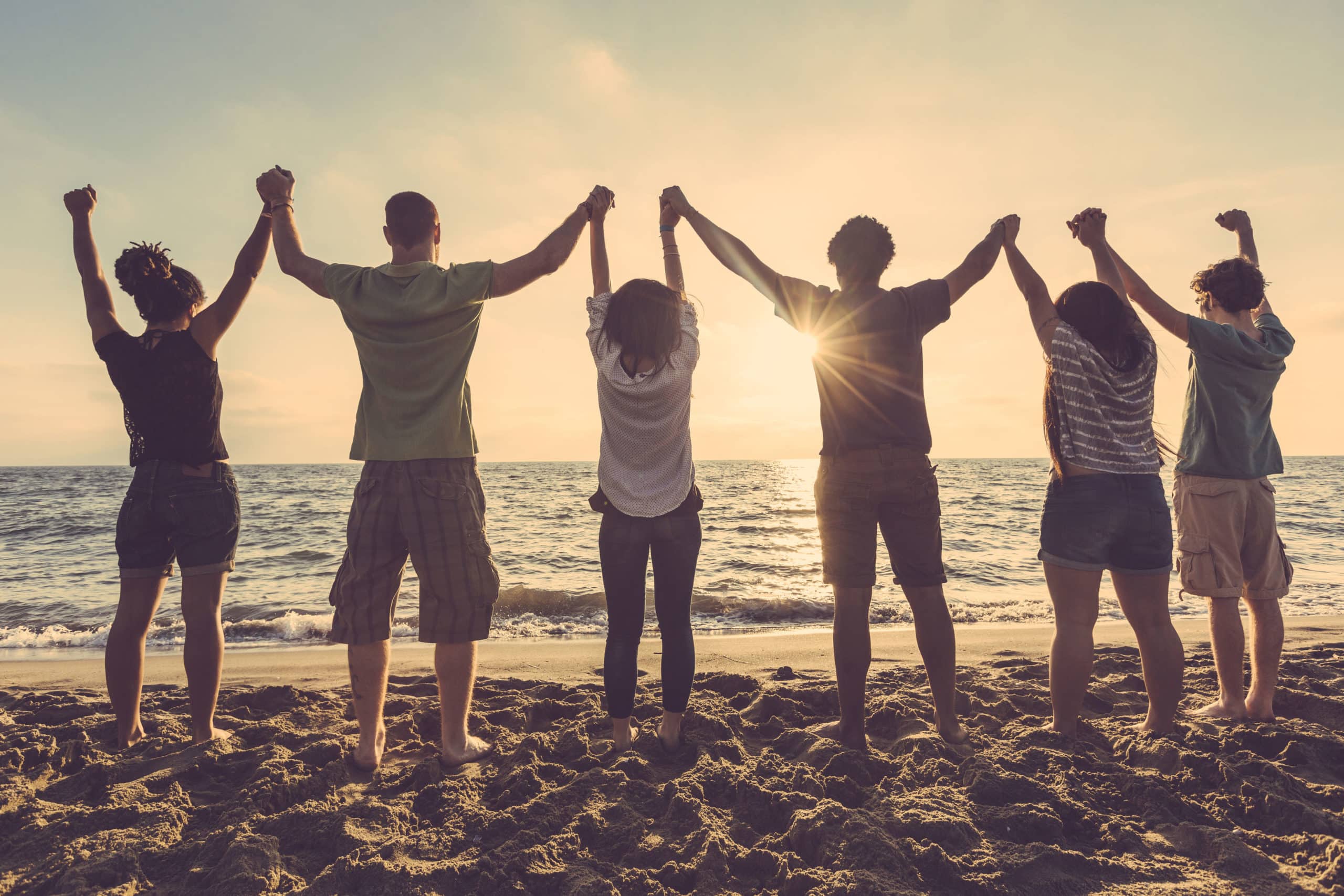 In July 2020 we will invite 2 ESC volunteers to the Global Ecovillage Network main office in the Findhorn ecovillage, Scotland to participate in our one year long ESC programme. You will be joining GEN at a very exciting time in our evolution as an organisation and will be working closely with passionate and inspirational individuals committed to strengthening connectivity between sustainable communities worldwide.
This year will allow you to gain a deeper understanding of GEN both global network and organisation, offer the opportunity for you to sharpen key interests and skills in network-building, communications, NGO operations, sustainable development, and of course, will offer a chance to become meaningfully engaged with the renowned intentional community Findhorn, in Northern Scotland.
This is a primarily office-based role, although you will have regular opportunities to engage in additional, more practical activities within the community such as gardening, maintenance, and meal preparation. There will also be educational and personal development courses available for you to participate in. Actually, the opportunities available are really only limited by your creativity!
Interested? Read on to find out more.
What is ESC – European Solidarity Corps
ESC is the European Solidarity Corps, a programme allowing young people to go abroad, learn and contribute to a better world with support from Erasmus+ funding. It provides an opportunity to join meaningful work and experiential learning while your food, accommodation, travelling, pocket money, insurance and mentorship are fully covered.
When?
This ESC project will take place for one year between 1st July 2020 and 30th June 2021. All accommodation, food, and travel expenses are covered.
Where?
The programme will be held in the renowned and pioneering ecovillage of Findhorn, Scotland, the location of GEN's Head Office. During the first 3 months of the programme, you will live in communal accommodation in Findhorn Foundation's Cluny Hill, where you will participate in experiential training courses such as Findhorn's 'Being in Community' week and 'Living in Community Guest' Programme. After becoming acquainted with the community, you will have the opportunity to move into rented, or continue in communal accommodation depending on availability and your interest. Your time will be split between working in the GEN office and working closely with the Findhorn community.
Who?
Young people between the ages of 18-­30, who have not participated in an EVS/ESC programme before, from the corresponding partner countries:
We are looking for motivated candidates with a pro­active, creative and problem­ solving attitude, good knowledge of English and organisational skills. If you have an interest in the Global Ecovillage Network's field of work, then please tell us in your application.
Moreover, if you resonate with or have previously worked on issues related to social, economic and environmental justice then we'd also love to hear from you.
We are especially looking forward to receiving applications from people who face economic, social or cultural obstacles, e.g. people with a migrant background, from an ethnic minority, LGBTQI.
What?
The two volunteers will work to support Focus Areas across the organisation. Specific areas of involvement may vary slightly depending on individual interest, but are likely to include:
External communication and network-building
Fundraising and project development
Education and our emerging Consultancy focus area
General office and operational support
This ESC programme is an excellent opportunity for 2 committed individuals to become deeply involved with GEN's work, get to know the ecovillage movement from the inside, learn the skills necessary to support the growth of an international organisation and network, and do something you believe in. Who knows where this experience could lead?
How?
If you are interested in participating in this opportunity, please fill in this application form by April 30, 2020 and also apply through the YouthPortal of ESC. After reviewing your application our team will contact you. The selection will be made through an interview process with the candidates.
We look forward to hearing from you soon.
In community,
The GEN team
(if you have questions please contact us: [email protected])
Relevant websites
Global Ecovillage Network: http://ecovillage.org/
Global Ecovillage Network Europe: https://gen-europe.org/
Findhorn Ecovillage: https://www.findhorn.org/
ESC official website: https://europa.eu/youth/solidarity_en