Due to the global situation with COVID-19, it is with great sadness that we we are cancelling GEN's workshops in Costa Rica.

With travel restrictions, the number of countries in lockdown, and the spread of the virus rapidly increasing, neither the GEN team nor participants can be sure of travelling safely, or even reaching Costa Rica or being allowed to return home. Punta Mona and La Ecovila, like so many communities and retreat centres around the world, are also choosing to temporarily close for visitors. 

We truly look forward to coming to Costa Rica in the future, and we will keep offering trainings around the world. For now, we are also speeding up the development of our online classes, so that we can keep learning and connecting as a global community throughout this time of uncertainty and change. To keep informed about our offerings, we suggest you sign up to our newsletter.

We already have plans for webinars, online courses and more – on topics similar to the GEN Intro and Startup, as well as more directly related to community resilience in times of crisis, coping with lockdown, etc. The first one happening March 20-22

Our very best wishes that you and your loved ones are safe,

The GEN Education Team
This all-inclusive weekend experience brings you the best of local action and global networking. Visit Tacotal, Alegria and La Ecovilla to see, hear, feel, smell and taste life in Costa Rican ecovillage projects – and deepen your knowledge of our global network at the same time. We also offer this as an all-inclusive package with the Ecovillage Startup Training at Punta Mona, an option that not only gives you 5% off the course fee of both trainings, but also includes all your transportation and options for a night in Puerto Viejo between the trainings. See more below!
You will have a chance to experience local regenerative solutions, talk to founders and members of our hosts communities, and get introduced to the holistic view of regeneration and participatory design at the heart of Ecovillages across the globe. There will also be time for informal chats and Q&As with guest facilitator Stephen Brooks, co-founder of all our three host communities, as well as with your GEN facilitatos Taisa Mattos & Anna Kovasna –  the core team of GEN Education & Research, with a wealth of knowledge and experience in all things ecovillage.
The weekend includes:
Welcome campfire and community-building session on the night of March 27
GEN and Ecovillage Introduction workshops woven into activities each day
2 days of full accommodation in glamping tents at a magical riverside in Tacotal
Organic, locally-grown vegetarian meals and snacks
Shared meals and activities with ecovillage members to provide opportunity to engage and ask questions
One day visiting La Ecovilla, discussing and seeing alternative energy solutions, green building, and community food forests
A visit to Alternative School Casa Sular, demonstrating autonomous learning for ages 3-18
One day visiting Alegria and the farm-to-table experience
Potential additional activities such as nature hikes, waterfall swims, a sweet mud-bath in the river, and yoga on the newly finished yoga deck at Alegria.
Book your place here – or read more below!
Our Venues
Our home base will be in Tacotal, with visits to the other two communities, which are both nearby. With different characters, visions and stages of development, our three host communities will give you a good view of the diversity of ecovillage living that exists within even a small country like Costa Rica.
We will stay by  the riverside in Tacotal, in lush surroundings, immersed in the beautiful nature of Costa Rica. You can chose between a shared glamping tent all set up for you, or to bring your own tent. If you prefer solid walls, you can book small apartment style rooms at La Ecovilla for an additional cost.
Tacotal is a forming intentional community in the mountains between Costa Rica's Central Valley and Pacific Coast. The land was purchased collectively in 2007. Some members currently live at Tacotal full time, tending to agricultural projects, building their homes, maintaining and cultivating the land. Others live away, but meet on the land to make important communal decisions about development, agreements, new members, etc.
Alegria Village is a developing ecological neighbourhood in the hills of San Mateo, Alajuela. The permaculture farm is up and running, and more and more infrastructure is in place. Plans include 120 private homes, edible community gardens, a shared community centre, yoga shala and coworking hub as well as a school and elder's village. At Alegria we will enjoy a farm-to-table dinner under the stars in the Mandala Garden.
La Ecovilla consists of 44 families from 28 countries and is made up of privately owned homes and shared facilities that include a yoga shala, permaculture gardens, sports fields and a community-owned school based on connection with nature and the idea that the children's interests are the best educational guides. Here, you can see a wide variety of ecological building styles.
Book your place here – or read more below!
Dates: March 27 – 29 with an optional third night after
Training fee: £200 normal price, £150 students, low income or unemployed, £100 GEN Ambassadors, EDE Trainers, Friends of GEN.
Accommodation and Food:
Choice of shared glamping tents already set up for you, or to bring you own tent. Both at the riverside in Tacotal. If you prefer solid walls, there is an option to rent apartments at La Ecovilla for an additional cost. Meals and snacks are included, starting with dinner on the 27th, finishing with lunch the 29th. You also have the option to stay an extra night.
– Price per night glamping: £68
– Price per night own tent: £52
– Apartment without meals costs £95 per apartment. Each one can accommodate 4 in 1 queen bed and 3 sofa beds. Total price per person depends on how many you share with. Meals are an additional £35 per person per day.
Discounts: If you book more than one of the GEN Trainings in Costa Rica, we give you 5 or 15% off you course fee, and if you are a Costa Rica national, we are happy to give you 15% your total price.
Contact: [email protected]
Booking: Register, book and pay directly by clicking one of the buttons above or below!
Transport
We are happy to support you getting from San Jose to Tacotal and back. The costs is $10 each way, and you will pay directly to our local partners in Costa Rica.
Combo package: Intro & Tour + Ecovillage Startup Training
If you are coming to both the Intro & Tour and the Ecovillage Startup Training, we are happy to offer you a flexible all inclusive package for your transport from San Jose to Tacotal, from Tacotal to Punta Mona with a day's accommodation in Puerto Viejo, and transport back from Punta Mona to San Jose. Remember that you also get 5% off your course fees for both trainings if book both. In Puerto Viejo, we will stay  the night at the Selina Hotel. You can stay in a dorm or a private room – check out their website for everything they have to offer, and our registration form for prices.
You will pay for the transportation and night in Puerto Viejo directly to our local partners at Punta Mona, but please tell us which options you prefer when you register.
Trainers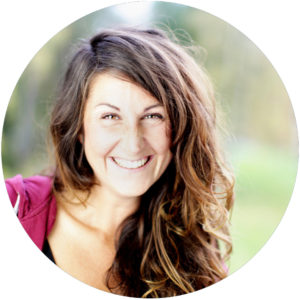 Anna Kovasna, Education & Research Director at the Global Ecovillage Network
As an educator, community consultant, and researcher, Anna works with developing tools, trainings and resources for facilitation and ecovillage-based education in the fields of regeneration, ecovillage incubation and social entrepreneurship. Anna is co-developer of the European Ecovillage Incubator CLIPS, as well as the Global Ecovillage Network Training of Trainers. She lives in Findhorn Ecovillage, has visited more than 50 ecovillages, has done academic research on localisation and community building as tools for social change, and has extensive practical experience of facilitation, education, research and community development in a variety of settings.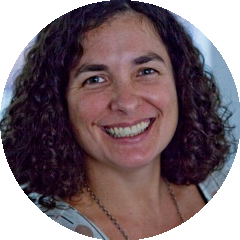 Taisa Mattos, Education & Research Coordinator at the Global Ecovillage Network, works as an international trainer, consultant and researcher in the fields of sustainability, social innovations and community life. Taisa has coordinated and taught UNESCO and Gaia Education certified Ecovillage Design Education Programmes globally since 2009. She is the co-founder of Terra Una Ecovillage and several small urban communities. Taisa is the author of the book Ecovilas: a construção de uma cultura regenerativa, holds a masters degree in Communities and Social Ecology and is also a Professor at the Post-Graduate Program on Pedagogy of Cooperation and Social Methodologies in Rio de Janeiro and São Paulo.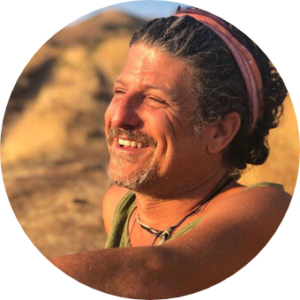 Stephen Brooks has been living in Costa Rica since 1995, when he observed the problems facing small farmers and communities in Central America and Costa Rica due to mega-monoculture agricultural practices and loss of dynamic community. He strives to provide students, landowners, businesses and neighbors regenerative solutions and strategies to increase quality of life. Stephen is an avid and passionate ethnobotanist, plant collector, permaculture designer and educator, operator of educational environmental and botanical tours, and an ecovillage community builder. He has also co-founded the Sustainable Solutions Caravan, Kopali Organics, La Ecovilla, Tacotal Colectivo, Envision Festival, Z Verde, and most recently, Alegría Village.
Terms and Conditions
Registration is validated by payment of the full course fee, and a space on the course is guaranteed only through payment of the course fee in full
Cancellations
All cancellations must be made in writing to [email protected] If ​you ​have ​to ​cancel ​your ​participation ​in ​the ​training, you are welcome to nominate someone to take your place. In case you cannot find a replacement, the following rules apply:
If you cancel more than four weeks before the training start date, we will refund the ​amount ​you ​have ​paid ​minus​ £55 ​for ​administrative ​costs.
If you cancel within four weeks of theworkshop start date, we will refund 50% of your ​payment ​after ​deducting ​£55 ​for ​administrative ​costs.
If you cancel within one week of the workshop, we are unable to refund any of your ​payment.
If you cancel after the workshop has started, we are unable to refund any of your ​payment.
If ​we ​have ​to ​cancel ​a ​workshop:
Sometimes we have to cancel a training due to unforeseen circumstances or low numbers. We will notify you of this four weeks before the start date of your workshop. In these circumstances​, we ​will ​refund ​the ​full ​amount ​that ​you ​paid.
Participation
We reserve the right to refuse admission to our programmes if, on arrival, participation appears to be inappropriate. We also reserve the right to ask any participant to leave if their behaviour is disruptive to the training or the function of our host venue, or interferes with the rights of others. In the final instance, all matters arising from a dispute are subject to Scottish law and are subject to the jurisdiction of the Scottish courts.
Certification
All participants are awarded a certificate of completion, provided no more than 10% of sessions have been missed

The training does not automatically qualify participants to be certificed GEN Trainers. To become a GEN Trainer, participants must fill in the GEN Trainer application form, and pass an interview to ascertain their suitability to be certified, or determine any additional steps required to be so.
By signing up to this training, you agree to these terms and conditions