Due to the global situation with COVID-19, it is with great sadness that we we are cancelling GEN's workshops in Costa Rica.

With travel restrictions, the number of countries in lockdown, and the spread of the virus rapidly increasing, neither the GEN team nor participants can be sure of travelling safely, or even reaching Costa Rica or being allowed to return home. Punta Mona and La Ecovila, like so many communities and retreat centres around the world, are also choosing to temporarily close for visitors. 

We truly look forward to coming to Costa Rica in the future, and we will keep offering trainings around the world. For now, we are also speeding up the development of our online classes, so that we can keep learning and connecting as a global community throughout this time of uncertainty and change. To keep informed about our offerings, we suggest you sign up to our newsletter.

We already have plans for webinars, online courses and more – on topics similar to the GEN Intro and Startup, as well as more directly related to community resilience in times of crisis, coping with lockdown, etc. The first one happening March 20-22

Our very best wishes that you and your loved ones are safe,

The GEN Education Team
With Anna Kovasna, Taisa Mattos & Guest Facilitators from the Punta Mona Team
Are you dreaming about staring an Ecovillage? Are you passionate about creating a better future where both people and planet can thrive? Are you ready to take the step to turn your vision into reality? Then the Ecovillage Startup Training is for you.
This is a unique journey into the life and design of Ecovillages, based on research and examples from communities around the world, and drawing on the experience of founders throughout the Global Ecovillage Network. Join us for an exploration of what an Ecovillage is, and what it takes to start one. Explore the steps, success factors and common pitfalls in the process of creating community, and leave with skills, tools and resources to turn your vision into reality.
"The next Buddha may take the form of a community, a community practicing understanding and loving kindness, a community practicing mindful living. This may be the most important thing we can do for the survival of the earth." ~ Thich Nhat Hanh
The methodology for this course is both theoretical and experiential, so come prepared to learn and engage deeply in participatory processes, innovative methodologies and a taste of some tools used by Ecovillages. Our aim is that you leave the training feeling empowered to cocreate the community you want.
In the training we will cover:

Working with participatory design and the Ecovillage map of social, ecological, economic and cultural regeneration
Inspiration from the 32 Ecovillage principles and Ecovillages around the world
Understanding the power of Ecovillages as collaborative grass-roots responses to local and global challenges
Founding or joining? What it takes to start an Ecovillage & the pros and cons of different first steps
Exploring roadmaps and milestones for starting an Ecovillage – from idea to community
Key decisions for Ecovillage Founders
'Things I wish I had known…' – success factors and common challenges and how to overcome them
How to find a shared purpose and keep it alive
The links between personal growth, community building and regenerative work
Creating community glue
Tools for creating collaborative cultures, build trust and increase connection
The importance of authentic communication and conflict management
Understanding how vision, membership, ownership and governance methods link and influence each other
Decision-making in ecovillages – balancing participation and efficiency
Different economic models for community living
Introduction to Permaculture with the Punta Mona team
We will also experience
Punta Mona farm tour
Hikes through stunning nature
Morning yoga
Bonfire sharing circles
Fresh river mud bath
Community meals
Remote Caribbean beaches
Cacao Ceremony
Our Venue
For the duration of the training, you will be living within the intentional community of Punta Mona. This is a co-created, co-living space, with shared meals, common hangout spaces and deep personal connection. Wake up to the sound of waves and howler monkeys, and enjoy all the things this remote location in the Carribbean has to offer.
Punta Mona is an off-the-grid permaculture farm and educational retreat center on the Caribbean coast of Costa Rica. Launched in 1997, it is one of the most established and bio-diverse permaculture farms in Central America, with over 300 varieties of perennial tropical fruit and nut trees, abundant root crops, vegetables and annuals, as well as over 150 medicinal plants. It is also an intentional community of permies, herbalists, chefs, yogis, builders, and artists, on a mission to practice and teach a simpler, regenerative way of living that nourishes mind, body, spirit and mother Earth.
You will sleep in shared double rooms hand-built from fallen trees and bamboo foraged and milled on the land. Most have solar-powered electricity, however we encourage you to give your eyes and body a break from artificial light during your stay and end your day by candlelight. Punta Mona will provide you with fresh sheets & towel, mosquito net, candle, lockbox in each room (please bring your own lock), composting toilets, solar heated showers, and organic jungle-gourmet food and snacks for your entire stay.
Dates: March 31 – April 5. We start at 2 pm the 31st, and finish at 2 pm the 5th, to give you enough time for your travel.
Place: Punta Mona, Costa Rica
Training fee: £350 – Normal price; £300 – students, unemployed, low income; £250 – Friends of GEN, GEN Ambassadors, EDE Trainers.
Accommodation and Food: £80/night for shared double occupancy with organic meals and snacks included. If you are interested in private accommodation, book a shared double and write us a comment in the registration form and we will get back to you with options.
Discounts: If you book more than one of the GEN Trainings in Costa Rica, we give you 5 or 15% off you course fee, and if you are a Costa Rica national, we are happy to give you 15% your total price.
Contact: [email protected]
Booking: Register, book and pay directly by clicking one of the buttons above or below!
Transport
Our local partners at Punta Mona are happy to support you with transport to and from the training on March 31 and April 5. You will pay directly to them, but please let us know your preferences already when you register. We can pick you up either in Puerto Viejo – a beautiful beach town nearby – or San Jose, and bring you to Manzanillo where you catch the boat across to Punta Mona. When you leave, the boat to Manzanillo is included, and if you want to go back to San Jose, we are happy to set it up for you. If you want more information about the location and how to get there, please look at Punta Mona's website.
Combo package: Intro & Tour + Ecovillage Startup Training
If you are coming to both the Ecovillage Intro & Tour and the Ecovillage Startup Training, we are happy to offer you a flexible all inclusive package for your transport from San Jose to Tacotal, from Tacotal to Punta Mona with a day's accommodation in Puerto Viejo, and transport back from Punta Mona to San Jose. Remember that you also get 5% off your course fees for both trainings if book both. In Puerto Viejo, we will stay  the night at the Selina Hotel. You can stay in a dorm or a private room – check out their website for everything they have to offer, and our registration form for prices.
You will pay for the transportation and night in Puerto Viejo directly to our local partners at Punta Mona, but please tell us which options you prefer when you register.
Trainers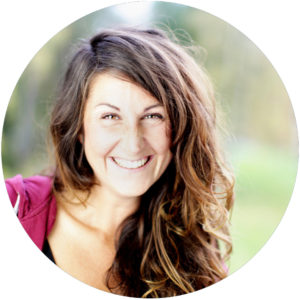 Anna Kovasna, Education & Research Director at the Global Ecovillage Network
As an educator, community consultant, and researcher, Anna works with developing tools, trainings and resources for facilitation and ecovillage-based education in the fields of regeneration, ecovillage incubation and social entrepreneurship. Anna is co-developer of the European Ecovillage Incubator CLIPS, as well as the Global Ecovillage Network Training of Trainers. She lives in Findhorn Ecovillage, has visited more than 50 ecovillages, has done academic research on localisation and community building as tools for social change, and has extensive practical experience of facilitation, education, research and community development in a variety of settings.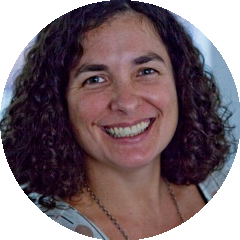 Taisa Mattos, Education & Research Coordinator at the Global Ecovillage Network, works as an international trainer, consultant and researcher in the fields of sustainability, social innovations and community life. Taisa has coordinated and taught UNESCO and Gaia Education certified Ecovillage Design Education Programmes globally since 2009. She is the co-founder of Terra Una Ecovillage and several small urban communities. Taisa is the author of the book Ecovilas: a construção de uma cultura regenerativa, holds a masters degree in Communities and Social Ecology and is also a Professor at the Post-Graduate Program on Pedagogy of Cooperation and Social Methodologies in Rio de Janeiro and São Paulo.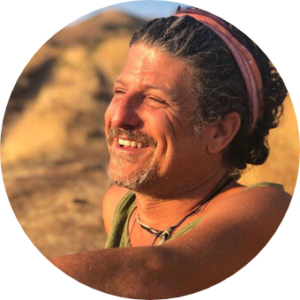 Stephen Brooks has been living in Costa Rica since 1995, when he observed the problems facing small farmers and communities in Central America and Costa Rica due to mega-monoculture agricultural practices and loss of dynamic community. He strives to provide students, landowners, businesses and neighbors regenerative solutions and strategies to increase quality of life. Stephen is an avid and passionate ethnobotanist, plant collector, permaculture designer and educator, operator of educational environmental and botanical tours, and an ecovillage community builder. He has also co-founded the Sustainable Solutions Caravan, Kopali Organics, La Ecovilla, Tacotal Colectivo, Envision Festival, Z Verde, and most recently, Alegría Village.
Terms and Conditions
Registration is validated by payment of the full course fee, and a space on the course is guaranteed only through payment of the course fee in full
Cancellations
All cancellations must be made in writing to [email protected] If ​you ​have ​to ​cancel ​your ​participation ​in ​the ​training, you are welcome to nominate someone to take your place. In case you cannot find a replacement, the following rules apply:
If you cancel more than four weeks before the training start date, we will refund the ​amount ​you ​have ​paid ​minus​ £55 ​for ​administrative ​costs.
If you cancel within four weeks of theworkshop start date, we will refund 50% of your ​payment ​after ​deducting ​£55 ​for ​administrative ​costs.
If you cancel within one week of the workshop, we are unable to refund any of your ​payment.
If you cancel after the workshop has started, we are unable to refund any of your ​payment.
If ​we ​have ​to ​cancel ​a ​workshop:
Sometimes we have to cancel a training due to unforeseen circumstances or low numbers. We will notify you of this four weeks before the start date of your workshop. In these circumstances​, we ​will ​refund ​the ​full ​amount ​that ​you ​paid.
Participation
We reserve the right to refuse admission to our programmes if, on arrival, participation appears to be inappropriate. We also reserve the right to ask any participant to leave if their behaviour is disruptive to the training or the function of our host venue, or interferes with the rights of others. In the final instance, all matters arising from a dispute are subject to Scottish law and are subject to the jurisdiction of the Scottish courts.
Certification
All participants are awarded a certificate of completion, provided no more than 10% of sessions have been missed

The training does not automatically qualify participants to be certificed GEN Trainers. To become a GEN Trainer, participants must fill in the GEN Trainer application form, and pass an interview to ascertain their suitability to be certified, or determine any additional steps required to be so.
By signing up to this training, you agree to these terms and conditions