With Anna Kovasna and Taisa Mattos
Are you looking for ways to empower yourself and others to be the change you want to see? Ready to boost your skills as a teacher and facilitator of ecovillage-based learning? In this training we share tools and pedagogy developed in GEN, giving you a chance to practice using them to create transformational learning experiences for others.
Ecovillages have spent decades researching how to unleash human creativity and solidarity in response to the challenges of our time. From indigenous villages to urban neighbourhoods and new intentional communities, GEN's growing network is showcasing ways of living together that support both people and planet to thrive.
GEN Education aims to spread that learning and inspiration to ever widening circles.
The GEN Training of Trainers is an opportunity for you to become an active part of that journey, and to strengthen your capacity to teach, facilitate and train people using GEN's unique tools and ecovillage based pedagogy.
With new skills, deeper knowledge of the global ecovillage movement, and a growing community of GEN Trainers, we hope to increate you inspiration and confidence as a changemaker and educator.
Book your place here – or read more below!
Taking part in the training means you…
Learn creative ways to teach and facilitate using the Ecovillage Design Cards and GEN's Journey of Renegeration
Practice working with the Ecovillage Design Cards to inspire action, encourage whole-systems thinking, facilitate regenerative community design, and teach sustainability in innovative ways.
Learn how to guide individuals or groups through a journey of project creation rooted in collaboration, holistic thinking and increasing resilience.
Develop your skills as a facilitator of participatory and transformative learning
Share best practices for preparing and delivering ecovillage-based workshops
Learn how to build community in your group and skillfully create inspiring, open and cocreative training environments.
Gain a deeper understanding of yourself as a trainer, and how to use your unique skills and personality as a facilitator of transformative learning
Increase your capacity to present ecovillages as a solution to the world's most pressing challenges
Deepen your understanding of Ecovillages as a powerful grassroots strategy to achieve the Paris Climate Agreement and United Nations Sustainable Development Goals.
Explore create ways to relate your work and impact to the UN Sustainable Development Goals.
Learn how to work with diverse communities using the GEN Impact Assessment.
Become a GEN Ambassador, and qualify to apply to be a GEN Trainer
Become an official GEN spokesperson, and gain the opportunity to run GEN trainings and make your work part of the Global Ecovillage Learning Journey. As a certified GEN Trainer, you will become part of a growing community of individuals passionate about facilitating hands-on positive transformation, using the framework of whole systems thinking and participatory design that is at the heart of the ecovillage movement.
We look forward to working with you!
Dates: March 21 – 25. We start at 10am, and you are welcome to arrive the day before if you wish.
Place: Rancho Mastatal, Costa Rica.

Please note that all prices are in GBP! 

Training fee: £350 – Normal price; £300 – students, unemployed, low income; £250 – Friends of GEN, GEN Ambassadors, EDE Trainers. If you book more than 1 of our Costa Rica trainings, you recieve a discount.
Food & Accommodation: Shared and private rooms available – if you are travelling alone, you can choose between a bed in a shared house (£45/night), or a private room (£50/ night). If you are travelling with someone, we can offer shared double rooms (£50 per person / night) – please tell us who you are sharing with in the comments at the end of the registration form!
Discounts: If you book more than one of the GEN Trainings in Costa Rica, we give you 5 or 15% off you course fee, and if you are a Costa Rica national, we are happy to give you 15% your total price.
Times: The training starts at 10 am on March 21 and will finish at 4 pm March 25. You are welcome to arrive the  night before, if you want.
Contact: [email protected]
Booking: Register, book and pay directly by clicking one of the buttons above or below!
About the Venue
Rancho Mastatal is an education centre, permaculture farm and community rooted in environmental sustainability, meaningful, place-based livelihoods, and caring relationships. The campus encompasses more than 300-acres of beautiful waterfalls, pristine rivers, idyllic swimming holes, impressive trees, extraordinary wilderness views, and intact habitat for the area's rich flora and fauna. As a visitor, you have access to over 10 kilometers of trails, an extensive library, a working permaculture farm, and the team who make the Ranch such a unique place to learn.
Rancho Mastatal has a fantastic website, including a FAQ, where you can find a lot more information on how to get there, what to bring, and all the things the place has to offer.
Rancho Mastatal (not Villas Mastatal!) is about 2 ½ hours by car from Costa Rica's capital, San José, and approximately 1 hour by car from the Central Pacific Coast. You can easily come from or continue on to San José, Jacó, Quepos, Dominical or other destinations along the Pacific Coast. There are detailed instructions and ways to organise your transport on their website.
Trainers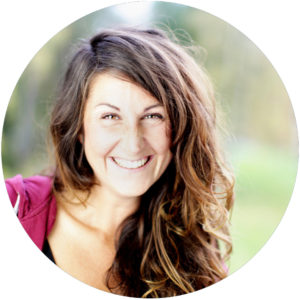 Anna Kovasna, Education & Research Director at the Global Ecovillage Network
As an educator, community consultant, and researcher, Anna works with developing tools, trainings and resources for facilitation and ecovillage-based education in the fields of regeneration, ecovillage incubation and social entrepreneurship. Anna is co-developer of the European Ecovillage Incubator CLIPS, as well as the Global Ecovillage Network Training of Trainers. She lives in Findhorn Ecovillage, has visited more than 50 ecovillages, has done academic research on localisation and community building as tools for social change, and has extensive practical experience of facilitation, education, research and community development in a variety of settings.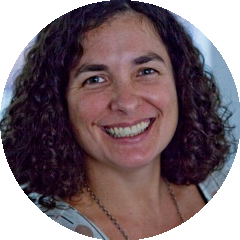 Taisa Mattos, Education & Research Coordinator at the Global Ecovillage Network, works as an international trainer, consultant and researcher in the fields of sustainability, social innovations and community life. Taisa has coordinated and taught UNESCO and Gaia Education certified Ecovillage Design Education Programmes globally since 2009. She is the co-founder of Terra Una Ecovillage and several small urban communities. Taisa is the author of the book Ecovilas: a construção de uma cultura regenerativa, holds a masters degree in Communities and Social Ecology and is also a Professor at the Post-Graduate Program on Pedagogy of Cooperation and Social Methodologies in Rio de Janeiro and São Paulo.
Terms and Conditions
Registration is validated by payment of the full course fee, and a space on the course is guaranteed only through payment of the course fee in full
Cancellations
All cancellations must be made in writing to [email protected] If ​you ​have ​to ​cancel ​your ​participation ​in ​the ​training, you are welcome to nominate someone to take your place. In case you cannot find a replacement, the following rules apply:
If you cancel more than four weeks before the training start date, we will refund the ​amount ​you ​have ​paid ​minus​ £55 ​for ​administrative ​costs.
If you cancel within four weeks of theworkshop start date, we will refund 50% of your ​payment ​after ​deducting ​£55 ​for ​administrative ​costs.
If you cancel within one week of the workshop, we are unable to refund any of your ​payment.
If you cancel after the workshop has started, we are unable to refund any of your ​payment. 
GEN does not accept liability for travel or other costs.
If ​we ​have ​to ​cancel ​a ​workshop:
Sometimes we have to cancel a training due to unforeseen circumstances or low numbers. We will notify you of this four weeks before the start date of your workshop. In these circumstances​, we ​will ​refund ​the ​full ​amount ​that ​you ​paid.
Participation
We reserve the right to refuse admission to our programmes if, on arrival, participation appears to be inappropriate. We also reserve the right to ask any participant to leave if their behaviour is disruptive to the training or the function of our host venue, or interferes with the rights of others. In the final instance, all matters arising from a dispute are subject to Scottish law and are subject to the jurisdiction of the Scottish courts.
Certification
All participants are awarded a certificate of completion, provided no more than 10% of sessions have been missed

The training does not automatically qualify participants to be certificed GEN Trainers. To become a GEN Trainer, participants must fill in the GEN Trainer application form, and pass an interview to ascertain their suitability to be certified, or determine any additional steps required to be so.
By signing up to this training, you agree to these terms and conditions