How to Design a Permaculture Garden
Increase yields, resiliency, and bio-diversity, while reducing inputs and waste. Learn how to Permaculture your garden!
How can you get the most out of your garden using Permaculture?
Gardening requires more than good soil and sunlight. To get the most out of your garden or small farm, in your backyard or with your community or business, it also requires careful planning, patience, and learning. It asks you to observe, adapt, and overcome challenges. It includes painful lessons and harvest celebrations.

Permaculture is a unique design philosophy, methodology, and system of approaches that allows you to maximize your relationship with the land, for better outcomes for all plants, humans, and species involved.

How to Design a Permaculture Garden

The name Permaculture comes from the concept of "Permanent Agriculture" which is to say — what if with proper planning you could set up your agriculture, and with minimal ongoing care, it could produce forever?

Designing a Permaculture Garden goes far beyond which rows of annual vegetables you want to eat.

It takes into consideration all elements, such as how to feed the pollinators, coexist with local species, restore the water table and soil life, all while providing for the needs of the human caretakers with minimal efforts.
Would you like to learn more about how to apply permaculture concepts and regenerative agriculture in your backyard or community garden?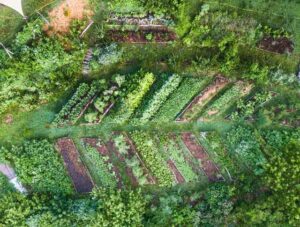 We have a special invitation for you!
Join us for a FREE workshop and spark or deepen your interest in regenerative design!
Explore one of the many fun and meaningful ways to apply Permaculture and design a Permaculture Garden!
Register for How to Design a Permaculture Garden
April 23 at 7:00 – 8.30 pm (UTC), please find your local time here.
Live free workshop. Registration required
Here is what you'll learn in the informative and participatory workshop:
Short Introduction to Permaculture
What is a Permaculture Garden
The Building Blocks of Permaculture Gardens
Design for easy Gardening
How to design and build a Permaculture Garden
Examples from Permaculture Garden
Become certified in Permaculture to study and apply these and related techniques to the fullest!

Curious about our upcoming Permaculture Design Course?
Get to know Andre Soares and Lucy Legan, the lead facilitators of the PDC and find out more about the course and if it's right for you.
André Soares – Facilitator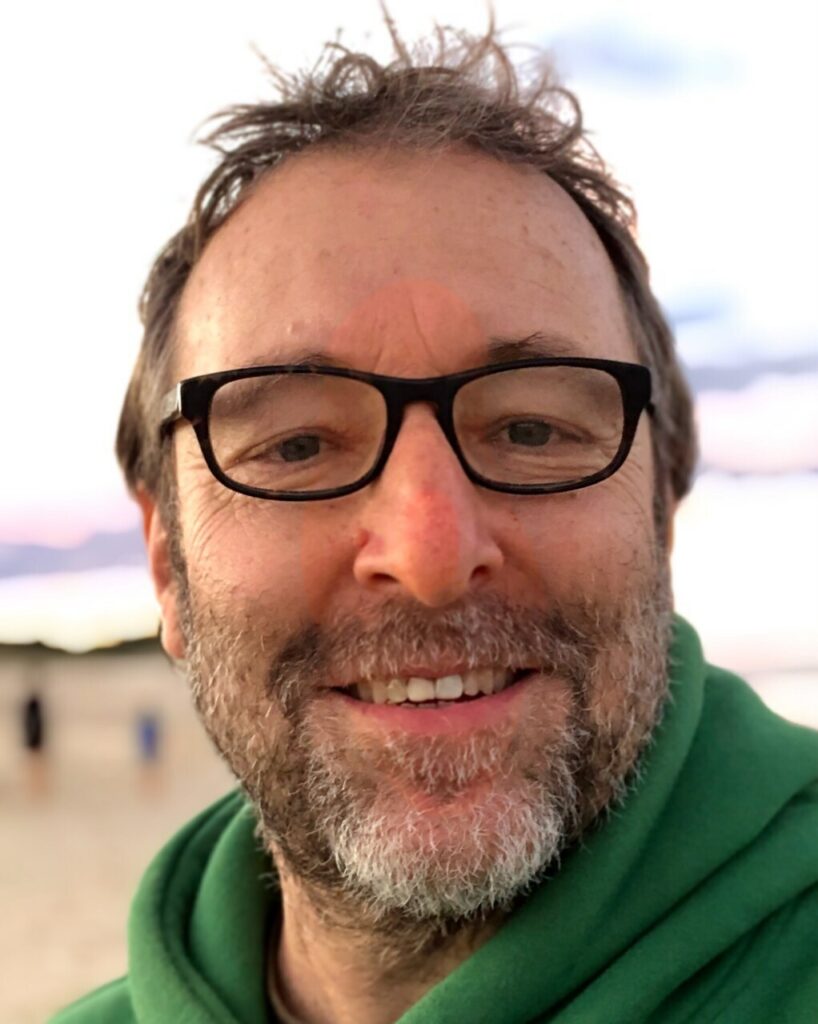 Permaculture Design & Natural Building Expert
Since co-founding Ecocentro IPEC in Brazil in 1999, André Soares has understood the need for permaculture design to be both functional, culturally relevant and artistic. This has resulted in the Ecocentro IPEC demonstrating various natural building techniques/models that are low cost, energy efficient, use local materials and are beautiful.
André has been responsible for more than 8500 sqm of natural buildings and many replicable technologies developed with the interaction of communities that represent solutions for social transformation. He has taught permaculture education in Australia, USA, Portugal, Spain, Haiti, Argentina, and Brazil. His work with composting toilets has been seen at Boom Festival, Global Eclipse Gathering, Burning Man Festival and Strawberry Fields Festival.
Lucy Legan – Facilitator
Permaculture Educator & Author of Planet Schooling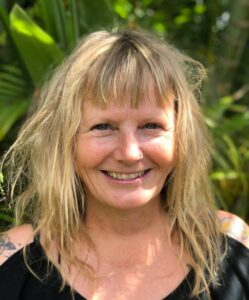 Lucy Legan is co-founder of Ecocentro IPEC in Brazil, the most comprehensive reference centre of sustainability in Latin America, demonstrating scalable social technologies models. She has been teaching sustainable education for over 20 years. Lucy has played an integral role in environmental education in Brazil, a best-selling author of educational books on sustainability literacy, and seed saving. She is a public speaker and long- time ecologist.
Lucy is passionate about encouraging individuals to take environmental actions that will make a difference. Her quirky edible gardens have been tasted at Boom Festival in Portugal, Global Eclipse Gathering in the USA, Rainbow Serpent Festival and Strawberry Fields Festival in Australia. She is both an M. Ed and a Diplomat in Permaculture since 2005.
For any questions, please get in touch with us at education@ecovillage.org