Permaculture project with idea and space to create a eco-village.
águAmãe: The quinta is located in Alto Alentejo 2 km from Portalegre. Fifteen hectares whit magical forests and a beautiful valley provided by seventeen sources and several mines with healthy water.
Until now we are three people, who start the project, Michel from Luxembourg is a carpenter, already had a little eco business running for 25 years on making furniture. In 2015, he did a permaculture curse in Vale da Lama. Diana born in Barreiro. She is a mother, a master in contemporary jewelry, a veggie chef, and passionat by plants. Loki a 9 year old boy, he have a inexhaustible energy, and have a lot of imagination
We already have some gardens and numerous species of plants, shrubs and trees for local consumption giving us a lot of food. We have so far install a compost toilet, a shower, a community kitchen and we finish a room to stay for wwoofers in the big house.
Attachment.
And now to our initial project of building a small community project.
When we bought this wonderful land in 2016 was after Michel's permaculture course, we knew that because of the size of the eco-project, we would have to do a lot of work that could not be done alone. And that there are space and development opportunities for more than just a small family.
Now 5 years later this idea is still open and more present than ever.
But how do you find the people who suit you? Therefore this little appendix here. Maybe after Covid, there will be more movement in this direction.
Our idea of ​​how this can work together is that we agree on a few basic life goals. Beyond that there is plenty of space for private life. More like a village life with community projects such as maintenance, gardens, and animals.
Hope the text here finds resonance and something emerges …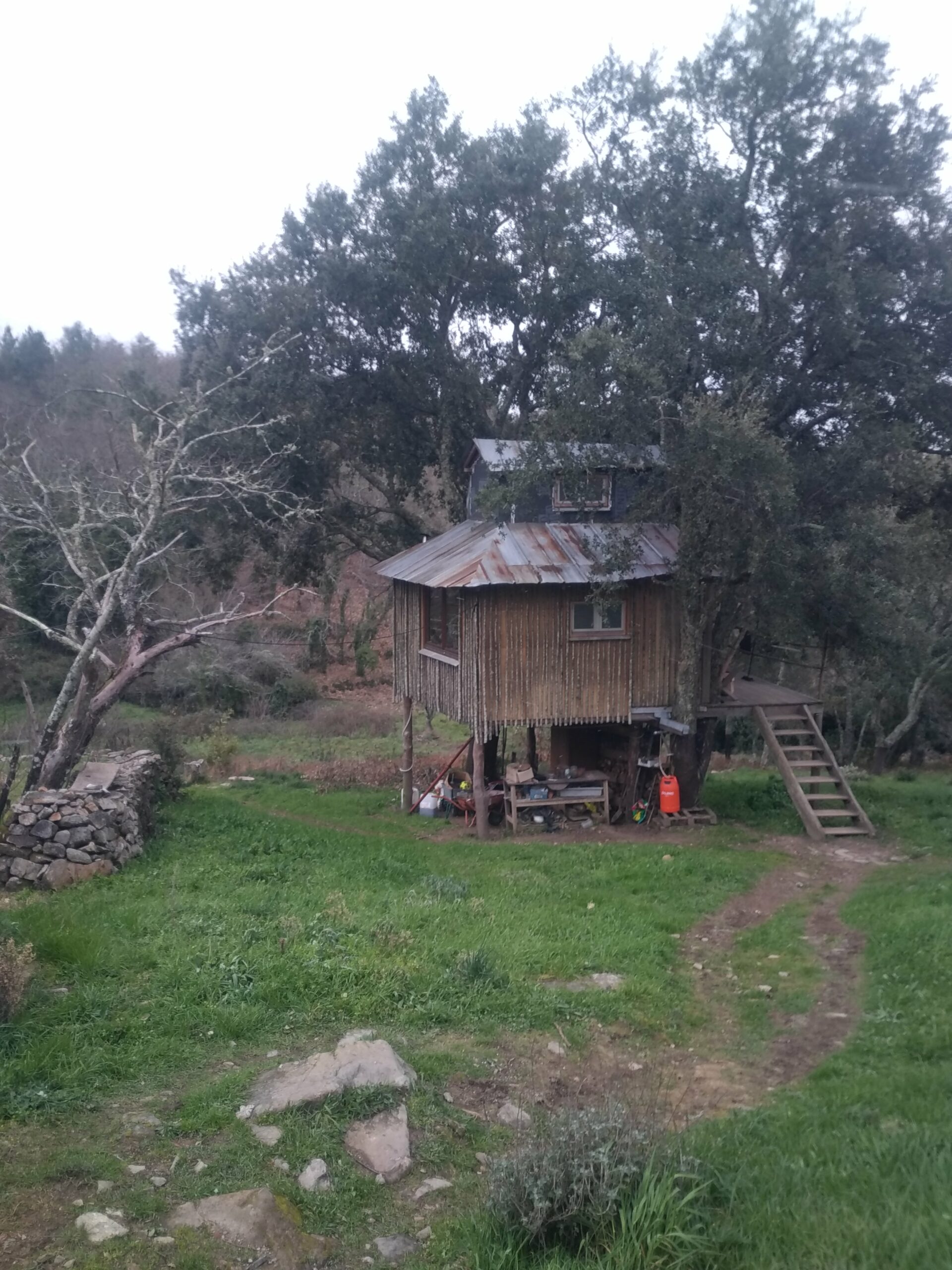 Membership & Visitors
Current members: 3
Open to new members
Open to visitors
have contact first, staye ower 4 month to give a trey