We, that is Vera, Noah, Larrisa, Ireneusz and Den  – a (still) small community and some neighbours and other locals, who work with and for us to build up and maintain our approx. 9 ha land as nature-friendly as possible.
We consciously want to set a good example step by step in sustainable self-sufficiency with bio-architecture/ tree nursery/ animal husbandry, in order to free ourselves step by step from the continuing – also monetary – compulsion in the course of the globally pending paradigm shift, and also to stand for the fact that "islands of life" are created for future generations and that this beautiful planet is not further exploited by our actions.
The call could, for example, be addressed to community-oriented people who would like to enjoy life in a healthy way of life in the countryside with biological self-sufficiency, good air and pure water, also in consensus with others. 10 km from the regional capital Villarrica, because experiencing nature and biodiversity are guaranteed on the "terreno" with ponds, an unimaginable number of different animals, old and young deep-rooted and medium-rooted trees, many shallow-rooted plants and flowers, herbs of many kinds.
Constructing beautiful natural buildings based on clay, wood and bamboo with grassroots that do not require air-conditioning and dehumidification systems and have proven their worth for years with their comfortable climate, e.g. in the natural house which is also rented out on airbnb.
Here on this wonderful piece of earth, we wish first and foremost for friendly people who are willing to shape their lives in the most wholesome communal consensus possible in give and take, and to be creatively active with joy in their work. For many reasons, children grow up much easier and more liberated here in "calmly aspiring" Paraguay than we know from our own experience at home,
We look forward to getting to know each other soon 😉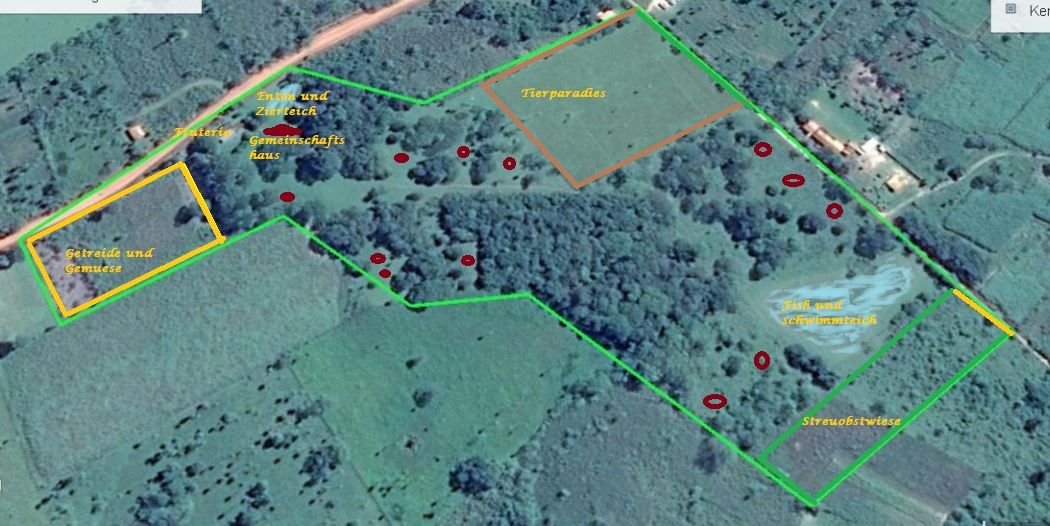 Membership & Visitors
Current members: 5
Open to new members
Open to visitors
we can talk about everything in telegram over my mobile number +595971493621
Image Gallery