Casa de las Bugambilias was established by Don Salvador Rangel Ayala, a descendant of the Purepecha tribe in Michoacan, Mexico and first settler of the Murua Valley. The property is rich with beautiful trees and plants, which are over 50 years old. Salvador designed the gardens, built the house, dug the well, and created a space for his family which will live on for generations to come! His ashes lay on the property in an altar called "El Nicho" dedicated to his father Alejandro Rangel.
After the death of Salvador Rangel Ayala in 2020, his son Hector Rangel became the new "Abuelo" (Grandfather) and opened up the family home as a Cultural and Meditation Center.
Today, Casa de las Bugambilias is a vibrant  Intentional Community which offers Indigenous Teachings in Ancestral Music, Plant Medicine, Yoga, Meditation, Temazcal (Sweatlodge) Ceremonies, Vegan Foods, Art, and gatherings for people of all ages.
It is with gratitude and light that this community joins the Global EcoVillage Network and welcomes visitors from all corners of the world!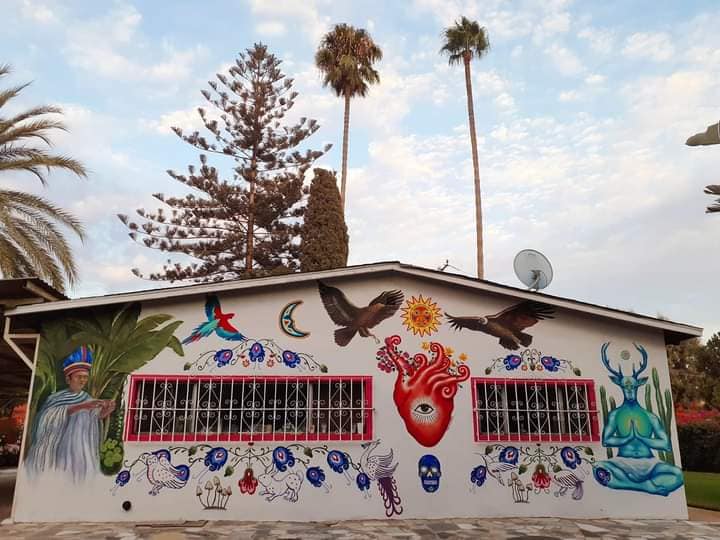 Membership & Visitors
Current members: 2
Not currently open to new members, but might be in the future
Open to visitors
Please contact Hector Rangel via the Facebook link.
Image Gallery