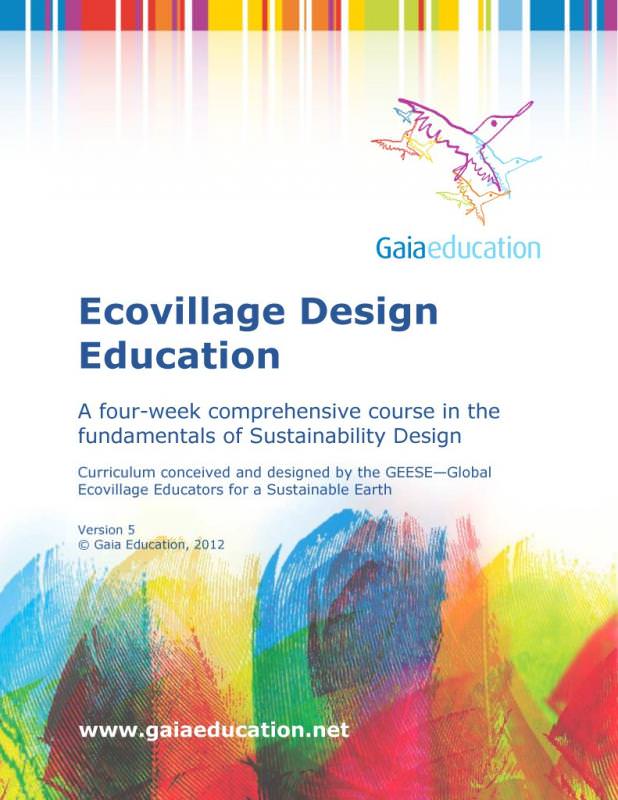 The Ecovillage Design Education (EDE) course is a programme of GEN partner, Gaia Education. This curriculum was developed over a number of years by a group of Ecovillage educators from around the world calling themselves GEESE (Global Ecovillage Educators for Sustainable Earth). Launched in Findhorn in 2005, the Ecovillage Design Curriculum is an official contribution to the UN Decade of Education for Sustainable Development – UNDESD 2005-2014.
Ecovillage Design Education programmes are a 125 hour courses which have been carried out over 190 times in more than 34 countries on six continents since 2006. More than 5,000 people have participated in these sustainable design programmes worldwide!
The EDE programmes are meant for anyone wishing to learn about sustainability principles, and especially for those who might like to teach the EDE in their local area. Feel free to download the open source Ecovillage Design Curriculum in different languages from Gaia Education´s web page.
The EDE is organized as a mandala, called the Sustainability Wheel, encompassing what is perceived to be the four primary dimensions of human experience – Worldview, Ecological, Social, and Economic aspects.
The EDE often takes place in sustainable communities where local citizens live what they learn, based on the GEN "Living and Learning" principle – teaching theoretical material illustrated by local fieldwork, exercises, games and project-based learning. Have a look at the Gaia Education Worldwide page to see the different hosts.
The recommended time frame of an EDE is four weeks, however this is not fixed. The material can be condensed into smaller workshops, spread out over a longer period, or distributed in blocks at different times and locations. This inherent flexibility makes the EDE applicable in intentional communities, both rural and urban, as well as in traditional villages, academia, professional circles, and beyond.
Refer to this page to find out more about the current EDE programmes taking place worldwide.
For further information about past EDE´s in several locations, please visit the programmes Reports page.
If you wish to organise an EDE in your country, please refer to this page or contact Gaia Education info(at)gaiaeducation.net
Participation info