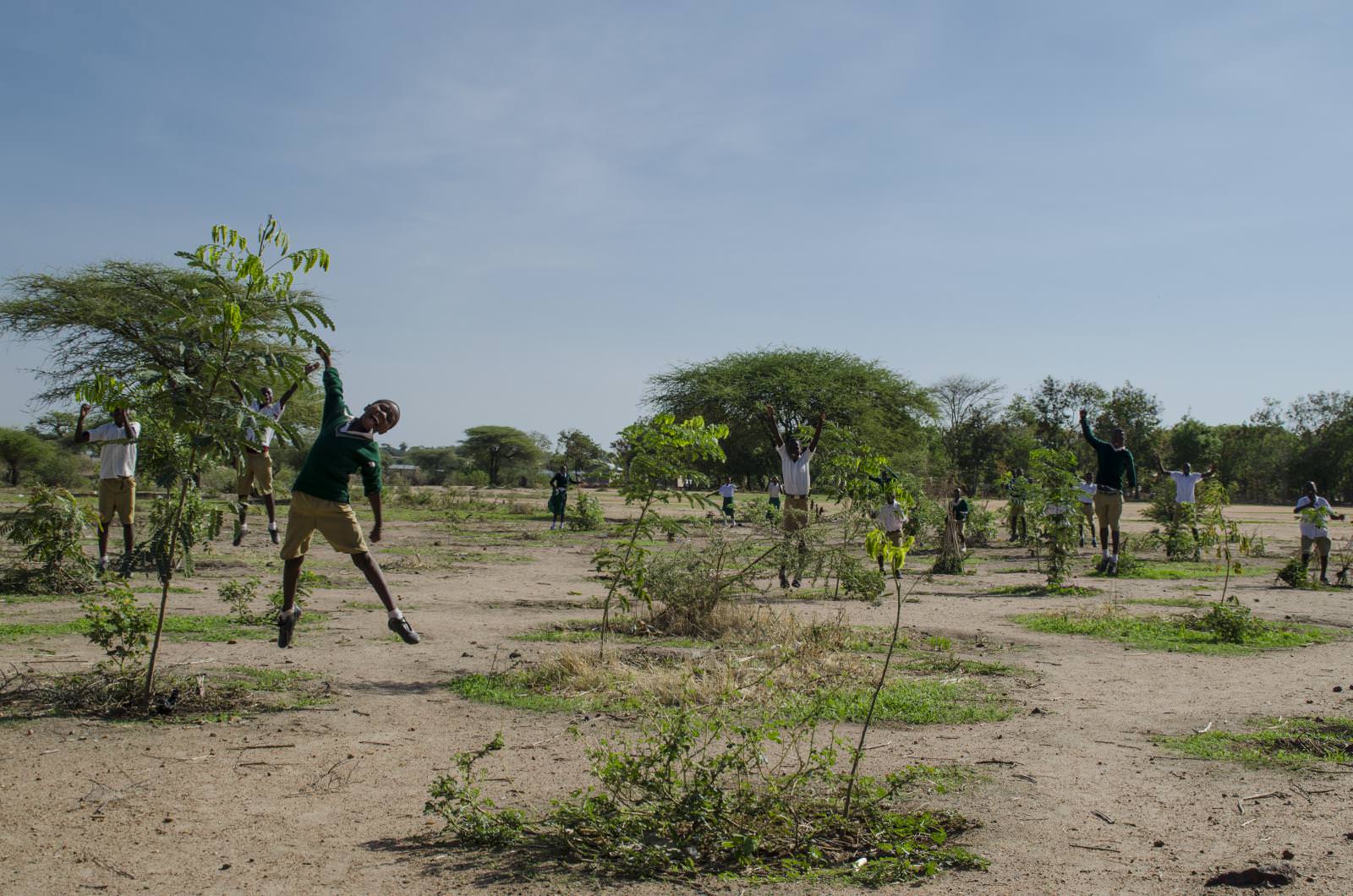 The Ecovillage Project will increase the resilience of local communities through a holistic, landscape-oriented program that integrates interventions in the fields of water buffer and natural resource management, sanitation, reforestation, agriculture, livestock, fisheries, weather forecasting and monitoring, gender, market development, and participatory decision-making.
Innovative approaches are tested and upscaled through Farmer Field Schools: groups of farmers that implement, test and learn together. Enabling policies favoring good practices are developed in close collaboration with the Igunga District Council
Improving food security and income:
The project promotes productive farming methods that integrate the benefits of livestock and crops and make sustainable use of available resources. Through the increase of livestock and agricultural production food security in quantity and nutritious value improves. Surpluses are sold on markets by organized farmers trained in marketing skills. Economic and ecological resilience will evolve hand in hand for the prosperity of the communities.
Forestry & renewable energy:
On the one hand, the project aims to reduce tree cutting by promoting the use of renewable energy resources: fuel-efficient stoves, solar and biogas. On the other hand, the community will set up a reforestation program, both on individual and municipality land. Environmental groups in schools and other institutions develop tree nurseries and plant trees in their environments.
Fish Farming:
The presence of a dam allows for the introduction of fish cages
Innovative 3R water management approach:
The 3R-approach is an integrated approach to Recharge, Reuse and Retain water for various purposes. In close cooperation with the Village Water Committees, the buffering potential of the area is scanned and water needs are assessed, in order to design appropriate solutions. Water committees are trained on sustainable water management and sanitation.