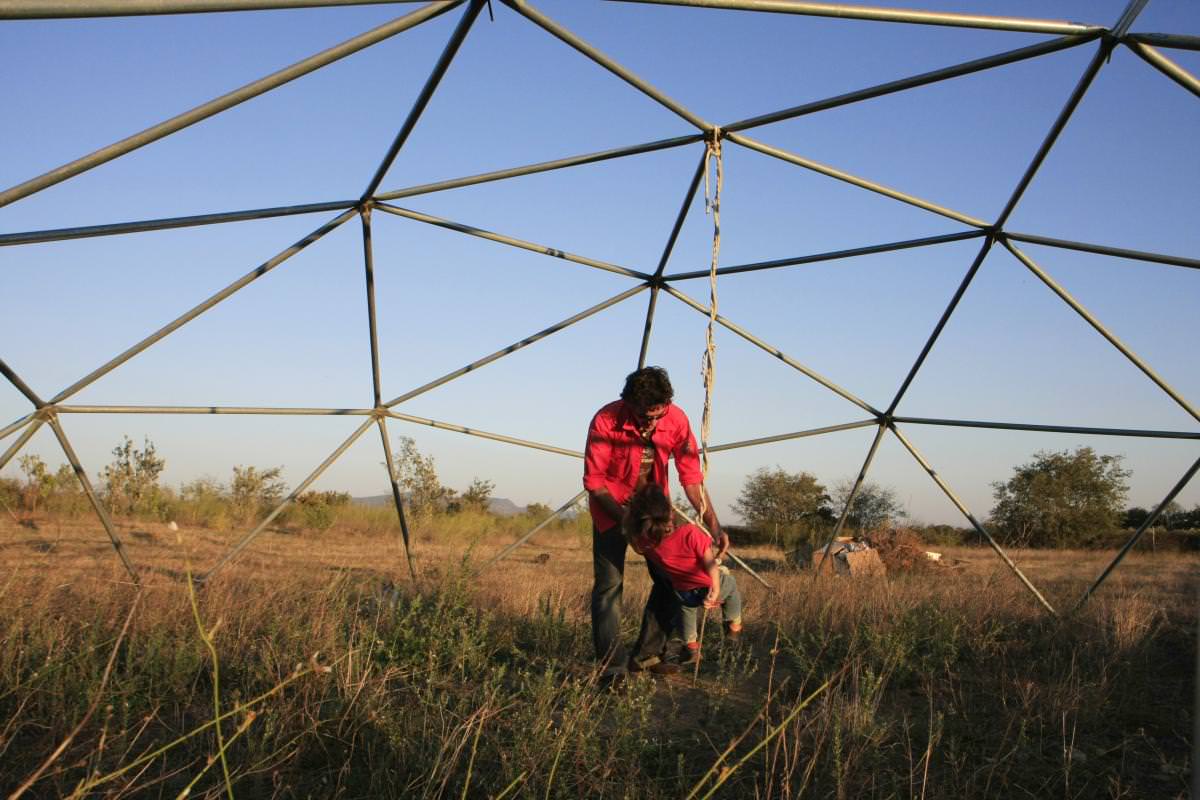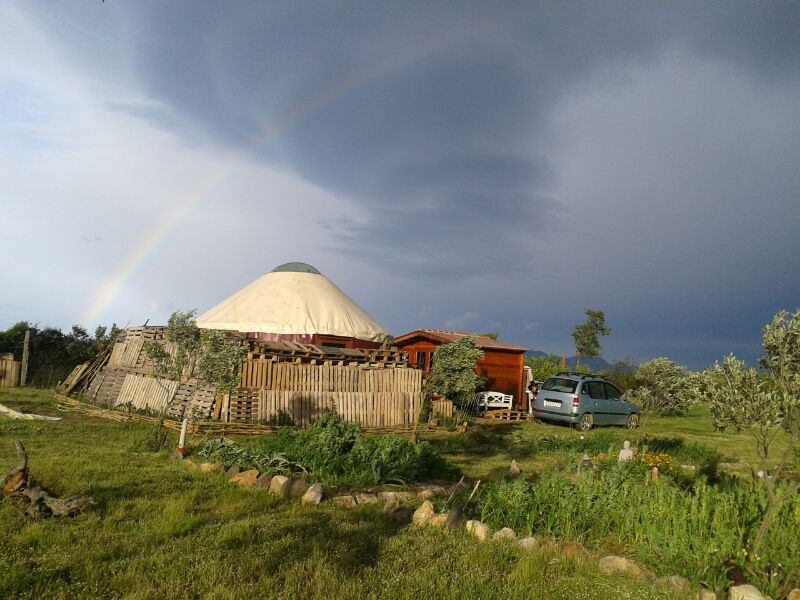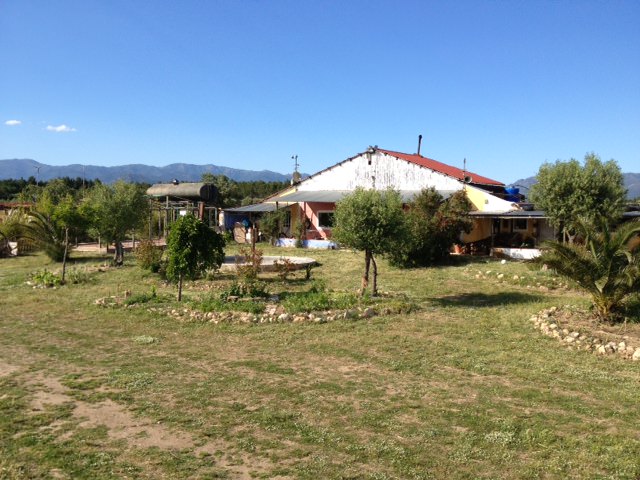 An aerodrome recycling in the Alt Empordà.
Located in the land of vineyards and olive trees, between the town of Peralada and Masarac, in Girona, the Base is a project that began in June 2001 with the purchase of a small private aerodrome with my then partner. Together we began to convert the hangar (we got rid of the airplane) and two mobile homes that had the farm at first a place for meetings, lodging, dissemination of alternative technologies, recycling, … etc.
Thanks to the infernal heat exuded by the metal hangar during the first summer was that we felt into strawbale building and bio, back in 2001. We were the first to inhabit such kind of building in the state. By 2003, we we amongst the first members of the network of builders of straw bale network(www.casasdepaja.org). From these walls also emerged few notable projects as the Karavan 2006 (www.comunidadkaravan.blogspot.com), Ecovillage Incubator (www.sociocracia.org), the Avalon Project (www.avalon-school.com and www.ecoaldeaavalon.blogspot.com) … Anyway, a creative and radioactive place.
Here have landed a hundreds of people looking for information, inspiration or to share their projects. Always struck me that everyone feels at home, and that speaks how far we have gone in the recicling of an space built for a plane … The straw, clay, sand and lime are the materials used, also cactus and what better resists the fearsome tramontana, a wind that frees us from bad thoughts from time to time.
We currently live about eight / nine people involved in the project and we are trying to extend a former family space to another community based on trust and resilient bonds. The area is one hectare of flat sandy soil (it was a runway ….), surrounded by vineyards on three sides and with a dry river north. In the Base produce 80% of our energy (wind, solar) and we have a small butane gas generator for the pump of water and winter. We grow some terraces with different methods; lately we butt with EM (Effective Micro organisms) and try to play with well. We want to take the drive of young people we have to return to get people interested in organizing some training exchanges and taking advantage of everything learned in many years of life neorrural.
contacts: write to [email protected]