The Mangwende Orphan Care Trust (MOCT) was founded in 2015 (Murehwa, Zimbabwe) to provide additional food to the corn from the government that feeds the school children. After the government stopped this program and the wells for drinking water dried out, the Trust took on the mission of providing shelter and education for orphans and other vulnerable members of the community.
Evans Mangwende, co-founder, saw agro-ecological practices as the new direction and envisioned the creation of the Permaculture Education Farm and Demonstration Centre. The Trust secured 18ha area of land, on which two orphan villages are to be built. The goal is to provide rural villages with the tools for agro-economic self sufficiency and village-based social security, while respecting and caring for the environment. The site would serve as a hub for developing a self-organizing network of 'Farmer Field Schools' involving 336 villages of the district, which will train trainers in land management, permaculture and agroforestry. This will double as Zunde raMambo plots, which is the traditional rural community socio-cultural system where members work voluntarily and the harvest goes to the most needy of the village.
The centre benefits individuals, the community and local economy, whilst creating independence and sustainability. The work is adapted to the transition in local and bioregional context, but through collaboration and knowledge exchange it will serve the global interest. MOCT collaborates with other organisations in the region including PORET, Kufunda Village and Soft Foot Alliance to promote regenerative practices and initiate the use of alternative currency.
Due to Covid, planned work (due to begin in 2021) has been delayed. The Trust is now able to resume its programs with some new buildings to deliver training, and thanks to Lush Refund, the distribution of plants from the nursery was launched across the district.
Increasing food and water security (permaculture.co.uk)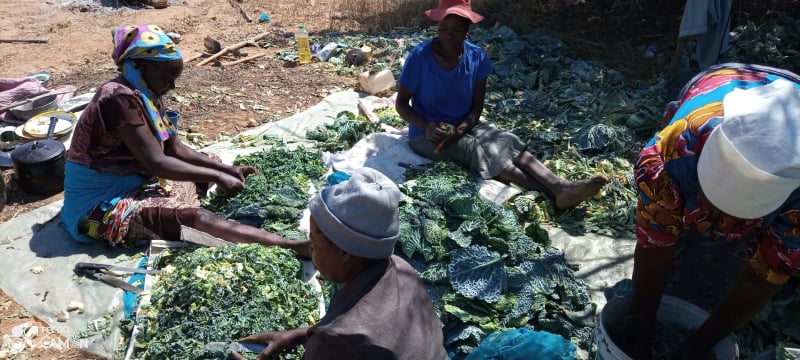 Membership & Visitors
Current members: 30
Not currently open to new members, but might be in the future
Open to visitors
The ecovillage is for orphans of the local communities. Although will welcome volunteers and teachers from other parts of the world
The Education Centre and agroecological farm is open to the public, providing courses and skills trainings for locals and non-locals, too. MOCT also partnering in knowledge exchange and train the trainer programs with other organisations.
The centre also hosts volunteers to help in the farm and construction of buildings and other related tasks. They will learn about regenerative farming in the Zimbabwean context.
Image Gallery