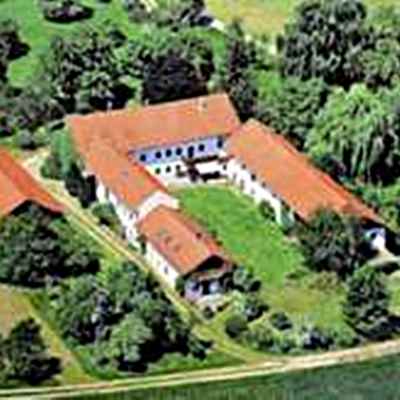 If a new community gameworld tries to be "inclusive" it brings together individuals from diverse contexts. They include fundamental Christians, free lovers, yoga people, permaculture folks, artists, entrepreneurs, vegans, and the homesteaders with their beehives, chickens, and goats. Some of the people love sociocracy, some spiral dynamics, some the 6-step consensus method, some anarchy, and some love M. Scott Peck's community building. Each faction brings their own familiar context, thoughtware and well-established rules-of-engagement.
If you have ever participated in such a project you will have noticed that the inevitable focus of meetings then becomes a subtle (or not so subtle…) context war. The main "project" ends up becoming the struggle to integrate the multiple contexts, something that, by definition, cannot succeed, because contexts don't mix. Participants of multiple-context projects often complain about experiencing a lack of community.
A different approach for establishing community gameworlds is for a minimum of 3 people to agree on a very specific context for their gameworld. It is the love of the context that brings the 3 together. Without further commotion they begin, small, private and persistent, with a clear intention to deepen their understanding of and build a magnetic-center for that particular context.
If they were trying to adhere to the context then they would remain outside the context trying to conform as if to dogma or a belief system. Instead they work to inhere in the context, which is to intrinsically exist within the context, to source the context from within themselves as a playing field for life.
Sooner or later people from a variety of callings start coming around attracted to the magnetic center created by the depth and clarity of the project's context. These new people sense that their personal calling can contribute to the success of the gameworld within its established context, which is personally rewarding for them.
Such a strategy is not "inclusive." It thrives within a vibrant and distinct context bubble, a semi-permeable membrane, which discerns the context each person carries around with them so as to protect visitors from mistakenly thinking they are members. The focus of meetings is on deepening people's ability to source and navigate the context of this gameworld. It turns out that when people gather in the name of one clear context, the context itself begins proposing an abundance of useful projects. As a byproduct of collaborating on the many projects emerging from the common context in this gameworld, participants experience a deep almost unspeakable sense of community.
Puls der Erde uses Plan B.
Membership & Visitors
Current members: 6
Not open to new members
The Lenzwald project has a very specific context, and out of that context comes a very specific set of thoughtware and a specific purpose.
The context is radical responsibility.
The thoughtware we are using for in daily life comes from Possibility Management in Expand The Box training and Possibility Labs.
What thoughtware are you using to create a better world? (This is a very specific question with very specific answers to be answered by you...)
Right now we are only Possibility Trainers living at Lenzwald with some kids.
We are not trying to grow big. Instead we intend to have Fun and accomplish certain projects along the lines of the Puls der Erde formation documents. www.pulsdererde.org
The door to Lenzwald is not open, but it is also not closed.
The best way to get to the door (because you can only go through a door when you are at the door...) is through participating in 10 Possibility Labs, loving the context of radical responsibility, having your own Possibility Team, and somehow in the middle of all that, getting in relationship with the current members of Lenzwald.
How does all that sound to you?
Clinton