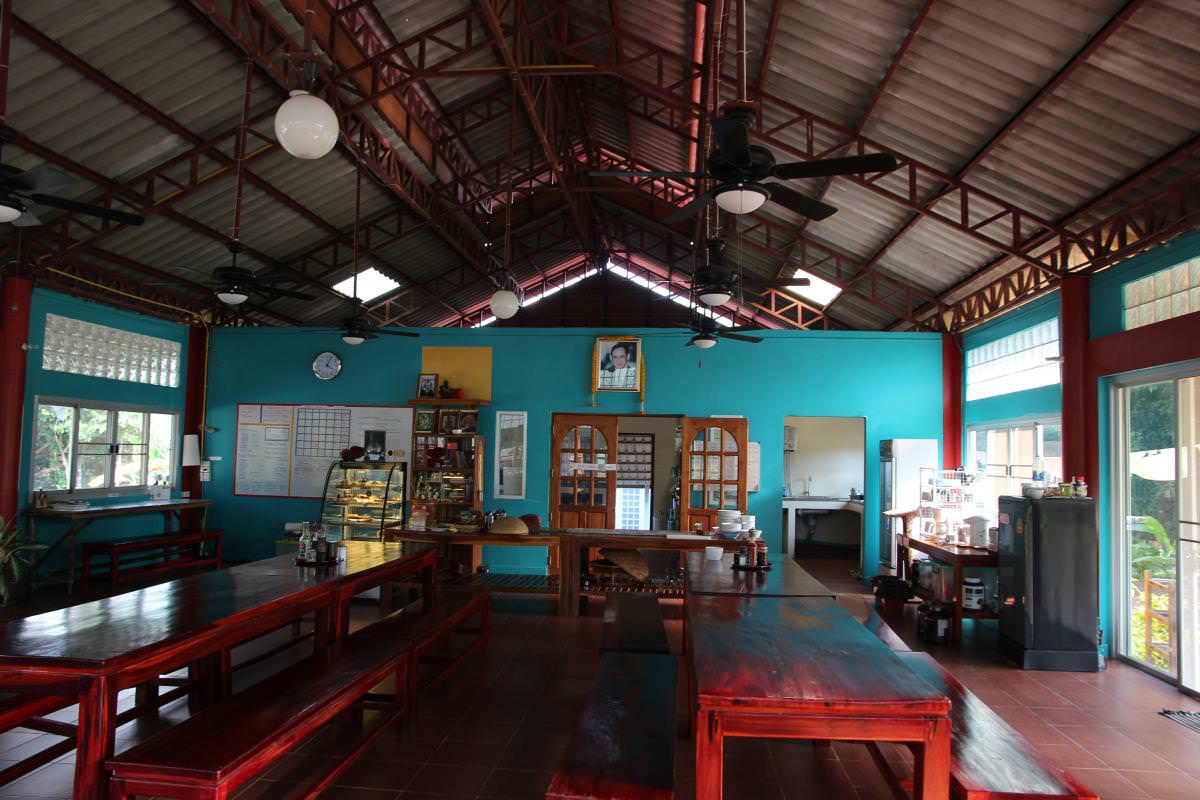 Trika Eco Resort is the international headquarters of Trika Method, located in the rural mountains of Northern Thailand. Trika Eco Resort is a yoga retreat center, permaculture farm, and intentional community of dharma practitioners who dedicate their lives to the dharma through Trika Method's many spiritual and humanitarian initiatives. We invite visitors to experience our unique way of life as guests, volunteers, or retreat participants, and we always welcome new residents. We have an ongoing schedule of teachings and trainings and offer private lessons and personalized retreats in Adi-Yoga, Primal Ayurveda, Eco-Dharma, and more. Trika Method also has urban centers in Oakland, CA, Kyoto and Rio de Janeiro.
Education at Trika Eco Resort
Trika Eco Resort is also home to the Siddha School, an educational project trailblazing a new paradigm of human-based pedagogy that serves to educate the whole human being. Children participate in bilingual, experientially-based learning, engaging with their bodies, hearts, and minds. Trial curriculum is currently underway for the children of residents at KA, and will soon be offered to the wider Thai community for free within the scope of our humanitarian initiatives. Learn more at www.siddhaschool.org.
What is Trika Method?
Trika Method is a worldwide community organization of Non-Dual Dharma practitioners teaching ancient wisdom for the modern world. Trika Method curriculum is based on the technologies of the dharma traditions of Central Asia to help you create a life full of health, happiness, contentment and spiritual fruition. This includes teachings and trainings in dharma philosophy and meditation, Yoga , Ayurveda, mental health, female empowerment, and other tools for navigating your life and spiritual path. These teachings offer philosophy and practice for the realization of one's essential nature and the facilitation of change on a personal, cultural, and global scale. Trika Method provides the highest quality training in Non-Dual Dharma for sincere seekers worldwide. These authentic teachings trace their lineage back thousands of years and are alive today in an unbroken lineage.
Our Service Work
The Dharma Humanitarian Foundation (DHF) is the global service branch of Trika Method whose mission is to uplift humanity. Contributing to society is one of the main purposes of the Non-dual Dharma traditions of Central Asia.The Dharma Humanitarian Foundation's core values include a deep commitment to promote change by empowering women to become powerful Dharma teachers and social and political leaders. Our humanitarian interests are influenced by and relate to our values around empowering women, providing educational paradigms and systems that promote contentment and happiness, and creating sustainable communities. Our vision is to create fulfilling and enriching environments for the benefit of individuals and communities across the globe.
Membership & Visitors
We welcome guests, volunteers, yogis, farmers, and others who are interested in our project and contributing to positive change in the world!