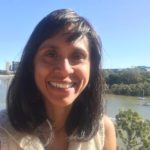 Trudy Juriansz ([email protected]) , from Sri Lanka, is the Red Pod coordinator for GENOA as well GEN's Networking and Outreach Director. She has worked throughout Asia and Oceania in education, community building, social enterprise, and land restoration, using tools such as sociocracy, non-violent communication, permaculture and analog forestry. She works closely with youth in NextGENOA.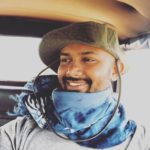 Dhanushka Jayanetti ([email protected]), from Sri Lanka, is the GENOA Office Manager and Regional Liaison to GEN. Dhanushka has been working with GENOA since April 2018. He is currently back in Sri Lanka after an year long residency at the Gaia Ashram, Thailand. Dhanushka is also  a permaculture facilitator. He is a cofounder and was the onsite manager of the One Among Trees Project (Ayurvedic cultivation and reforestation project) in the south east of Sri Lanka. Prior to this, he worked in a variety of fields such as secretarial, logistics, finance, sports coaching and events & theatre production.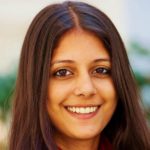 Kavitha Urvasie Selvaraj ([email protected]), from Auroville, India, is the Gatherings coordinator. Kavitha is a third generation living in intentional community, with a diverse cultural background. She has been brought up in community with alternative education, but has also studied at some of the best conventional educational institutions in India and the Netherlands. She currently works for Auroville and GENOA through the field of Education, with a passion for creating spaces for young adults to design their own self-directed alternative learning journeys.
Gerone Ba-Ang ([email protected]), from the Philippines, is the Design coordinator. She has brought the ecovillage spirit to communities in Manila, in Gaia Ashram, and throughout Southeast Asia. She is a slow and conscious travelling yogi who is passionate about raw food nutrition, inner and outer ecology, and natural farming. She works closely with the GENOA Regional Coordinator.