Are you looking for ways to empower yourself and others to be the change you want to see?
Ecovillages have spent decades researching how to unleash human creativity and solidarity in response to the challenges of our time. From indigenous villages to urban neighbourhoods and new intentional communities, GEN's growing network is showcasing ways of living together that support both people and planet to thrive.
GEN Education aims to spread that learning and inspiration to ever widening circles.
The GEN Training of Trainers is an opportunity for you to become an active part of that journey, and to strengthen your capacity to teach, facilitate and train people using GEN's unique tools and ecovillage based pedagogy.
With new skills, deeper knowledge of the global ecovillage movement, and a growing community of GEN Trainers, we hope to boost your inspiration and increase your confidence as a changemaker and educator – so that you can enable others to design their own pathways to a regenerative future.

Taking part in the training means you…
Qualify to apply to be a GEN Trainer
Gain the opportunity to run GEN trainings and make your work part of the Global Ecovillage Learning Journey. As a certified GEN Trainer, you will become part of a growing community of individuals passionate about facilitating hands-on positive transformation, using the framework of whole systems thinking and participatory design that is at the heart of the ecovillage movement.
Learn creative ways to teach and facilitate using the Ecovillage Design Principles and Cards
Practice working with the Ecovillage Design Principles and Cards to inspire action, encourage whole-systems thinking, facilitate regenerative community design, and teach sustainability in innovative ways.

Become increasingly skilled in catalysing communities for a regenerative world, inviting them to design their own Ecovillage Development Plan.

Develop your skills as a facilitator of participatory and transformative learning
Share best practices for preparing and delivering ecovillage-based workshops

Learn how to skillfully create inspiring, open and cocreative training environments.

Gain a deeper understanding of yourself as a trainer, and how to use your unique skills and personality as a facilitator of transformative learning
Increase your capacity to present ecovillages as a solution to the world's most pressing challenges
Deepen your understanding of Ecovillage Development as a powerful grassroots strategy to achieve the Paris Climate Agreement and United Nations Sustainable Development Goals.

Increase your impact by situating GEN, Ecovillage Impact, and your work as a GEN Trainer in wider frameworks for positive change.
We look forward to working with you!
Venue: Narara Ecovillage, Narara, NSW.
Training Fee: Sliding Scale – $850 (normal price) – $550 (Mates of GEN Australia, GENAustralia members entitled to two delegates from their communities)
Food: Vegetarian meals included
Accommodation: Shared included or single for $30 extra per night
Times: 9.00-12:30 and 14:00 – 17:30, with two evening sessions. The course finishes at 16:00 June 9.
Contact and booking: [email protected]
More information : www.genaustralia.org.au or email us with your interest
Trainer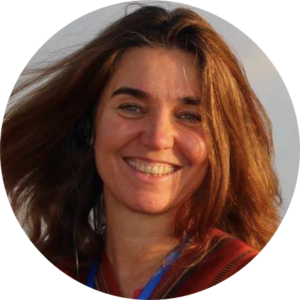 Kosha Joubert,  Executive Director of the Global Ecovillage Network.
With many years of experience as an international facilitator, trainer, and consultant, Kosha has worked extensively in the fields of community empowerment, intercultural collaboration and sustainable development. She is also a co-founder of Gaia Education,developing trainings at the cutting-edge of sustainability, and co-author of the internationally applied Ecovillage Design Education curriculum .  You can see her TEDx Talk on Ecovillages here: www.tinyurl.com/tedtalkkosha. In 2016, Kosha received the Dadi Janki Award – 100 Women of Spirit.
Support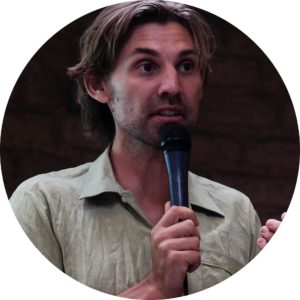 Shane Sylvanspring,
Shane has developed many Ecovillage Design Education (EDE) inspired courses in Australia and has taught over 200 students in the EDE principles through various courses including developing the Bruns Eco Village's 'Village Development Program". Shane has been involved in the Bunjil Ecovillage (VIC), Bruns Ecovillage
(NSW) and a number of other intentional community projects around Australia, as well as living in and experiencing dozens of international and Australian communities throughout his life.


Terms and Conditions
Registration is validated by payment of the full course fee, and a space on the course is guaranteed only through payment of the course fee in full
Cancellations
All cancellations must be made in writing to [email protected] If ​you ​have ​to ​cancel ​your ​participation ​in ​the ​training, you are welcome to nominate someone to take your place. In case you cannot find a replacement, the following rules apply:
If you cancel more than four weeks before the training start date, we will refund the ​amount ​you ​have ​paid ​minus​ £55 ​for ​administrative ​costs.
If you cancel within four weeks of theworkshop start date, we will refund 50% of your ​payment ​after ​deducting ​£55 ​for ​administrative ​costs.
If you cancel within one week of the workshop, we are unable to refund any of your ​payment.
If you cancel after the workshop has started, we are unable to refund any of your ​payment.
If ​we ​have ​to ​cancel ​a ​workshop:
Sometimes we have to cancel a training due to unforeseen circumstances or low numbers. We will notify you of this four weeks before the start date of your workshop. In these circumstances​, we ​will ​refund ​the ​full ​amount ​that ​you ​paid.
Participation
We reserve the right to refuse admission to our programmes if, on arrival, participation appears to be inappropriate. We also reserve the right to ask any participant to leave if their behaviour is disruptive to the training or the function of our host venue, or interferes with the rights of others. In the final instance, all matters arising from a dispute are subject to Scottish law and are subject to the jurisdiction of the Scottish courts.
Certification
All participants are awarded a certificate of completion, provided no more than 10% of sessions have been missed

The training does not automatically qualify participants to be certificed GEN Trainers. To become a GEN Trainer, participants must fill in the GEN Trainer application form, and pass an interview to ascertain their suitability to be certified, or determine any additional steps required to be so.
By signing up to this training, you agree to these terms and conditions