With Kosha Joubert
NB. This training will be held in English with Chinese translation.
Are you looking for ways to empower yourself and others to be the change you want to see?
你是否正在寻找方法,赋予自己及他人更多的自主性, 从而为这个世界带来你想看到的改变?

Ecovillages have spent decades researching how to unleash human creativity and solidarity in response to the challenges of our time. From indigenous villages to urban neighbourhoods and new intentional communities, GEN's growing network is showcasing ways of living together that support both people and planet to thrive.
GEN Education aims to spread that learning and inspiration to ever widening circles.
The GEN Training of Trainers is an opportunity for you to become an active part of that journey, and to strengthen your capacity to teach, facilitate and train people using GEN's unique tools and ecovillage based pedagogy.
With new skills, deeper knowledge of the global ecovillage movement, and a growing community of GEN Trainers, we hope to boost your inspiration and increase your confidence as a changemaker and educator – so that you can enable others to design their own pathways to a regenerative future.
生态村花了几十年的时间,研究如何释放人类的创造力,团结起来应对我们这个时代的挑战。 从传统村庄到城市社区和新型理念社区,GEN 的成长网络展现了一种共同的生活方式,这种生活方式能支持人类和地球的共同发展。Gen 教育的目标是将这种学习和灵感传播到不断扩大的圈子里。若你想成为生态村运动的积极分子,用生态村的生活方式支持人类和地球繁荣发展,GEN的培训师培训课程(TOT)就是这样一个机会。
TOT能教你使用 GEN 的独特工具和以生态村为基础的教学法去教授、协作和培训人员。
有了新的技能,对全球生态村运动有了更深入的了解,GEN 培训师团体越来越大后,我们希望能够激发你的灵感,增强你作为一个改革者和教育家的信心,这样你就可以帮助其他人设计出属于他们自己的通向可再生未来的道路。

Taking part in the training means you…
参加培训意味着你:
Qualify to apply to be a GEN Trainer / 有资格申请成为 GEN 培训师
Gain the opportunity to run GEN trainings and make your work part of the Global Ecovillage Learning Journey. As a certified GEN Trainer, you will become part of a growing community of individuals passionate about facilitating hands-on positive transformation, using the framework of whole systems thinking and participatory design that is at the heart of the ecovillage movement.

获得运行 GEN 培训的机会,让你的工作成为全球生态村学习之旅的一部分。 作为一个获得认证的 GEN 培训师,你将成为一个不断壮大的社区的一部分。这个社区的每个人都热衷于使用全系统思维和参与式设计的框架,促进社区的实际的积极转变,这是生态村运动的核心。
Learn creative ways to teach and facilitate using the Ecovillage Design Principles and Cards / 学习创新的方法来教授和使用生态村设计原则和卡片
Practice working with the Ecovillage Design Principles and Cards to inspire action, encourage whole-systems thinking, facilitate regenerative community design, and teach sustainability in innovative ways.

Become increasingly skilled in catalysing communities for a regenerative world, inviting them to design their own Ecovillage Development Plan.

在生态村设计原则和卡片的指导下进行生态村实践,激发行动,鼓励全系统思维,加快可再生社区设计,并以创新的方式教授可持续性。
在催化一个社区成为一个再生的世界上变得越来越熟练,邀请他们设计自己的生态村发展计划。

Develop your skills as a facilitator of participatory and transformative learning / 发展你作为参与性和变革性学习的协作者的技能
Share best practices for preparing and delivering ecovillage-based workshops

Learn how to skillfully create inspiring, open and cocreative training environments.

Gain a deeper understanding of yourself as a trainer, and how to use your unique skills and personality as a facilitator of transformative learning

分享筹备和举办基于生态村工作坊的最佳实践
学习如何巧妙地创造激发灵感的、开放和共创的培训环境。
更深入地了解自己作为一名培训师的角色,以及作为变革性学习的协作者,如何运用自己独特的技能和个性
Increase your capacity to present ecovillages as a solution to the world's most pressing challenges / 提高你的能力,把生态村作为解决世界上最紧迫挑战的一个方案
Deepen your understanding of Ecovillage Development as a powerful grassroots strategy to achieve the Paris Climate Agreement and United Nations Sustainable Development Goals.

Increase your impact by situating GEN, Ecovillage Impact, and your work as a GEN Trainer in wider frameworks for positive change.

加深你对生态村运动的理解,将其作为一项强有力的基层战略,以实现巴黎气候协定和联合国可持续发展目标。
通过定位GEN、生态村和你的工作的影响力,提高你作为一个教练在更广泛框架中的影响力,以作出积极改变。
We look forward to working with you! 我们期待着与您合作!
Dates: March 10 – 14 2019
Place: Hangzhou Jiande City Gantan Town Guling Sanshenggu Ecological Village
Training fee: 3,000 yuan (including accommodation)
Times: 9.00 March 10 – 16.00 March 14
Contact: Karen at ssgu2018(a)qq.com (in Mandarin or English)
Booking: Register via email to Karen!

日期: 2019年3月10日-3月14日
地点: 杭州 建德市 乾潭镇 胥岭 三生谷生态村
培训费用: 3000元(包含食宿)
联系方式: [email protected]
Trainers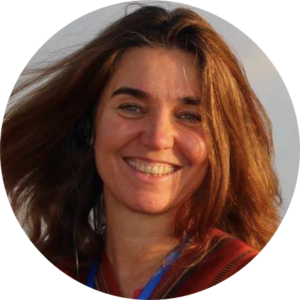 Kosha Joubert,  Executive Director of the Global Ecovillage Network.
With many years of experience as an international facilitator, trainer, and consultant, Kosha has worked extensively in the fields of community empowerment, intercultural collaboration and sustainable development. She is also a co-founder of Gaia Education,developing trainings at the cutting-edge of sustainability, and co-author of the internationally applied Ecovillage Design Education curriculum .  You can see her TEDx Talk on Ecovillages here: www.tinyurl.com/tedtalkkosha. In 2016, Kosha received the Dadi Janki Award – 100 Women of Spirit.
全球生态村联盟执行主席. 她拥有多年作为国际促进者、培训者和顾问的经验,在社区赋权、跨文化协作和可持续发展领域开展了广泛工作。Gaia 教育的创始人之一,致力于可持续发展的前沿培训。国际应用生态村构建课程的作者之一。2016年,Kosha主席 获得了 Dadi Janki 奖——100名精神妇女——表彰全球范围内在生活和工作中从事精神活动,同时为世界带来积极变化的女性代表。你可以在这里看到她做的关于生态村的 TED演讲: www.tinyurl.com/tedtalkkosha。
About Sunshine Ecovillage
Sunshine Ecovillage Network (SEN), is a non-profit organization founded in 2015. "Sunshine" is a phonetic interpretation of SEN's Chinese name: "san sheng" (三生) "generating three", that stands for production, ecology and life. SEN is based in Xuling town near Hangzhou.
SEN, in cooperation with the Global Ecovillage Network (GEN), is committed to popularizing the concept of ecovillages in China. From the four dimensions of ecology, community, economy and culture, we use a systematic construction method to revitalize the Chinese countryside in a holistic way; combining global vision and Chinese traditional culture, we are promoting the construction of 100 eco-villages in China.
Our emphases are on Ecology, Localized Economy, Community, and Culture (Chinese traditional culture including Taoism, Tea Art, Chin, Bow and Arrow Art, Traditional Chinese Medicine, International culture exchanging and communicating​.
SEN has three subsidiary organizations: the Economic Cooperative, the Sunshine Nature School and the Sunshine Ecological Academy. The Economic Cooperative focuses on community building, the construction of a rural natural ecological lifestyle and a sustainable economic development model. Its goal is to build a sustainable society, inspired from traditional culture among others, where everyone is in harmony with themselves, with nature, and with other people, thus creating a supportive and fraternal community around sustainable development.
The Sunshine Nature School explores and practices innovative education based on Chinese traditional culture and modern science and technology, with the goal of creating a model for innovative education in rural China. Aiming for a basic education system in modern China characterized by low cost, high quality and sustainable development.
The Sunshine Ecological Academy, the first institution to introduce an international eco-village design and building course (EDE course) in China, is the most forward-looking organization of systematic agricultural training in China. It has made positive contributions to rejuvenating traditional Chinese culture, revitalizing Chinese villages, and cultivating a new generation of rural construction talent. In the future, SEN plans to systematically train future eco-villagers in all aspects, with the goal of cultivating 100 professional eco-villages to develop a strong foundation of people who will spread and develop the concept of eco-villages for the next five years, and promote the formation and development of eco-villages in China.
Over the past year, SEN has held more than 60 training sessions for new and old villagers and farmers in China and abroad, as well as many workshops and academic forums.
Terms and Conditions
Registration is validated by payment of the full course fee, and a space on the course is guaranteed only through payment of the course fee in full
Cancellations
All cancellations must be made in writing to [email protected] If ​you ​have ​to ​cancel ​your ​participation ​in ​the ​training, you are welcome to nominate someone to take your place. In case you cannot find a replacement, the following rules apply:
If you cancel more than four weeks before the training start date, we will refund the ​amount ​you ​have ​paid ​minus​ £55 ​for ​administrative ​costs.
If you cancel within four weeks of theworkshop start date, we will refund 50% of your ​payment ​after ​deducting ​£55 ​for ​administrative ​costs.
If you cancel within one week of the workshop, we are unable to refund any of your ​payment.
If you cancel after the workshop has started, we are unable to refund any of your ​payment.
If ​we ​have ​to ​cancel ​a ​workshop:
Sometimes we have to cancel a training due to unforeseen circumstances or low numbers. We will notify you of this four weeks before the start date of your workshop. In these circumstances​, we ​will ​refund ​the ​full ​amount ​that ​you ​paid.
Participation
We reserve the right to refuse admission to our programmes if, on arrival, participation appears to be inappropriate. We also reserve the right to ask any participant to leave if their behaviour is disruptive to the training or the function of our host venue, or interferes with the rights of others. In the final instance, all matters arising from a dispute are subject to Scottish law and are subject to the jurisdiction of the Scottish courts.
Certification
All participants are awarded a certificate of completion, provided no more than 10% of sessions have been missed

The training does not automatically qualify participants to be certificed GEN Trainers. To become a GEN Trainer, participants must fill in the GEN Trainer application form, and pass an interview to ascertain their suitability to be certified, or determine any additional steps required to be so.
By signing up to this training, you agree to these terms and conditions