Our 9 member council also consists of a 5 member Vision Council. All the following members serve as GENOA regional representation to GEN internationals General Assembly.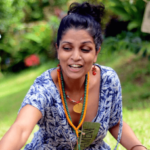 Amena Bal
Amena currently lives in TI Eco Village in South India.
Earth Leader at Kai Farms- a permaculture project – and as part of the sustainability leadership at Transnational Diversified Group in Philippines, Amena has supported growth of regenerative rural communities and sustainable urban corporates in collaboration with UN Global Compact, focussed on aligning with and achieving UN SDGs.
Co-convenor of ' The Green Unconference ' with work partner Karla Delgado- their actions are directed towards healing, wholeness, wellness, spiritual and social transformation.
As a member of the Slow Food International, Amena is very committed to local food communities working towards fair and clean food systems that preserve traditional cooking and indigenous ingredients.
An active member of Bangalore Birth Network – promoting safe, respectful, evidence based birth and friendly care of mother, child and families.
Amena envisions scaling the Eco Village movement in India, weaving together and mapping all traditional and intentional eco communities, projects and networks in India.
Her life is guided by living simply, sweetly and sustainably, treading slowly and sacredly, loving purely and sharing abundantly.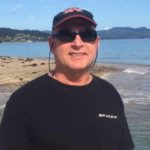 Andrew Olivier is from Australia is a GEN Board Trustee and a GEN Ambassador. He is a pioneer member of Narara Ecovillage and a member of the Leadership Circle of GEN Australia. He dreams of shaping public policy and perception about living and working differently.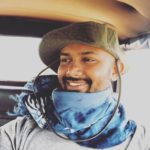 Dhanushka Jayanetti (DJ) currently lives in Colombo, Sri Lanka. He currently serves as the Treasure, Office Manager, Regional Liaison of GENOA and a GEN Ambassador. Dhanushka is also the founder of One Earth Community and works as a permaculture practitioner and designer in Sri Lanka.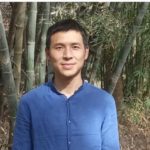 Haichao Wang Currently lives in China. He is a member of the Sunshine Ecovillage Network and GEN China. He dreams to promote transformation to an eco-civilization in China and he is inspired to strengthen the relationship of GEN China and GENOA.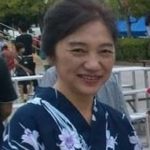 Hiroko Katayama is based in Japan is a GEN Board Trustee. She is a representative of Global Ecovillage Network JAPAN and a plan-designer of GEN-Japan's educational programs. She is a member of As-One Community in Suzuka and is serving in the Environmental Council of Suzuka City. She is a tea ceremony master.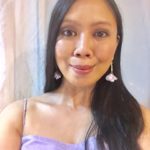 Sarah Queblatin is a regenerative design and development practitioner. She currently serves as GEN Ambassador and Consultant. Prior to this, she used to work for GEN International coordinating the UN and advocacy working group from 2015-2017 after serving as Global Trustee in 2014-2015. Her work is inspired by the emerging shift from "sustainable" to regenerative development. She co-founded an organization called Green Releaf Initiative in the Philippines working with communities recovering from disasters and displacement, along with communities activating local regeneration. Sarah is also passionate about trauma informed approaches to social and ecological transformation using art and eco therapy.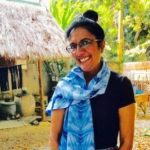 Thalea Tane is from Aotearoa (New Zealand). She works with the Institute of Earthcare Education Aotearoa and Tui Spiritual & Educational Trust.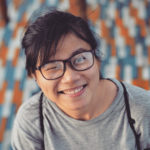 Thao Kin (Kin) is the Networking Coordinator of GENOA and a core member of NextGENOA. Kin is passionate about ecology and is on a long exciting quest of her life learning from and caring for Mother Earth. She used to work in non-governmental organizations in Vietnam specializing in organizing and facilitating training on environmental education. She is now focusing her love and energy on Deep Ecology education while doing facilitation work.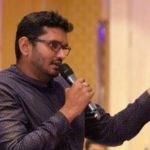 Udesh Fernando is from Sri Lanka. He is working with the Sarvodaya Institute for Higher Learning. He dreams of building a strong community of young people and he aims to work with GENOA for education and research.