The Catfarm is an off-grid community welcoming travelers, (digital) nomads, artists, healers, entrepreneurs and anyone with the will to explore an alternative lifestyle closer to nature.
So far, as well as adapting the farmhouse and surroundings to produce food and gather solar energy, our biggest projects have included upcycling an old Peugeot into a bedroom, building a tipi, and starting to host youth exchanges run by our friends at Catfarm Education. We have now set our sights on building the Hackersfarm, a series of geodesic domes where we will delve further into permaculture and create spaces for art and upcycling protected from the weather. Or at least, that's the plan at the moment, although like all our plans it may adapt and change as new travelers with their many skills and ideas make their contributions.
We have been providing a home for roaming souls, and have slowly gathered together an international community of creatives and nomads that design co-owned projects. We aim to develop our own lifestyle in harmony with nature, as well as building links with the local community and educating people to reduce waste, work together, express their creativity and understand the benefits of community life and learning from one another.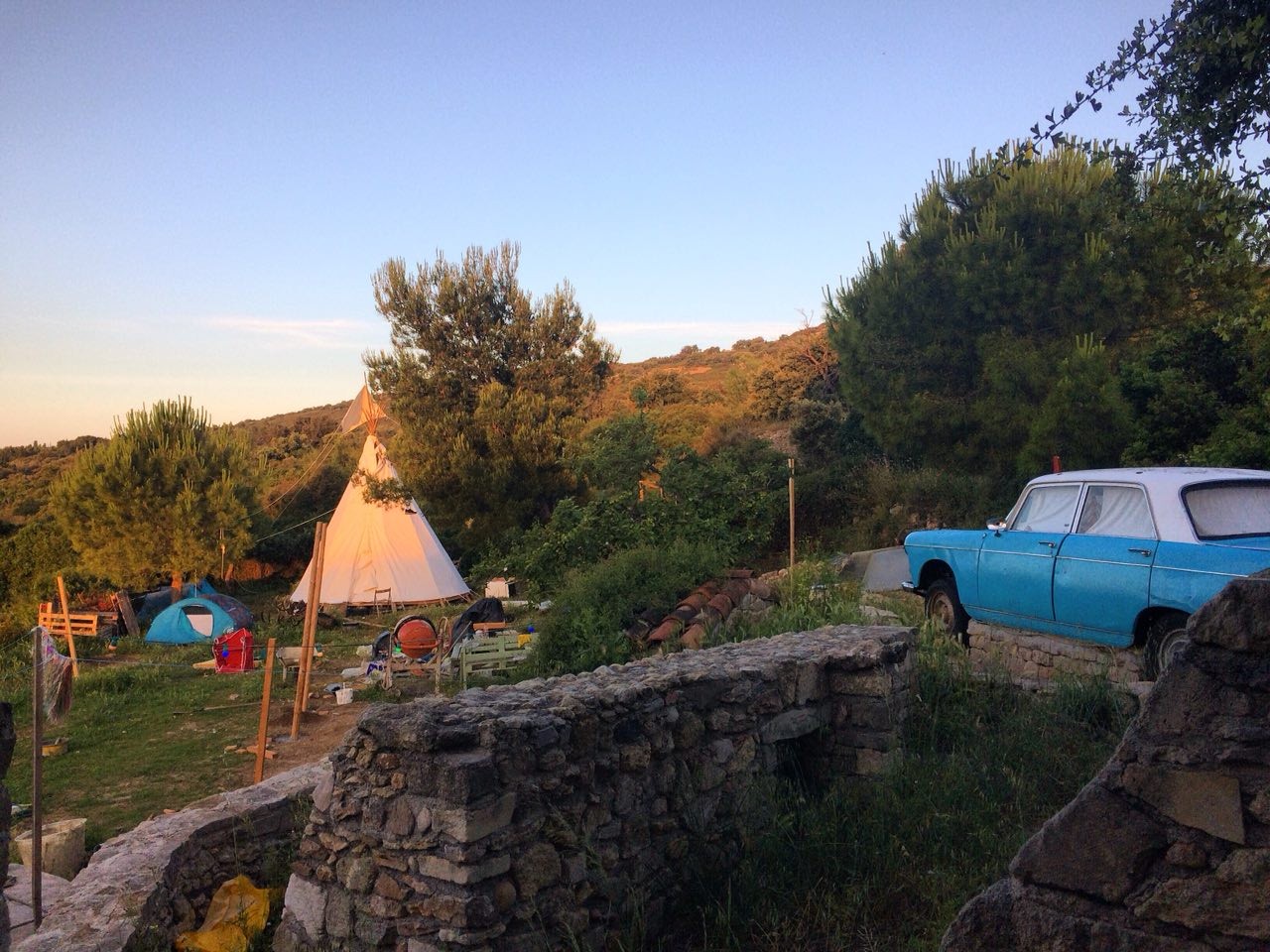 Membership & Visitors
Current members: 13
Open to new members
Open to visitors
If you would like to join us please hop over to our website at www.catfarm.net, have a good look around, read more about us, and if you still want to join us then fill in the application form at http://catfarm.net/volunteers/! We look forward to seeing you.
Image Gallery