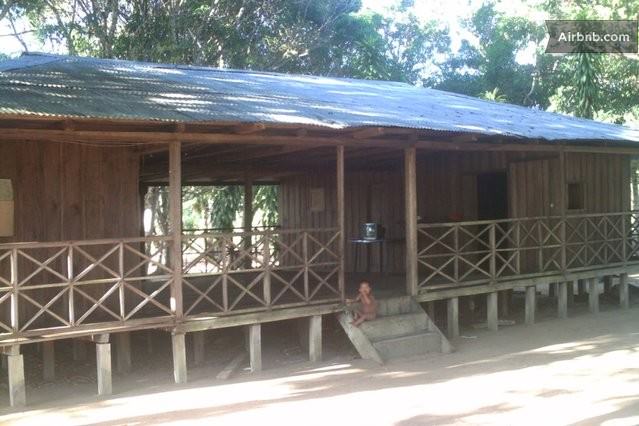 Updated May 2013; Our development began in 2008 with the establishment an idea by several explorers to pioneer the last great unexplored frontier of the Guiana Highlands and the Northern Amazon Rainforest super-region (referred to in Venezuela as Guayana), an area of approximately 490,000 square kilometers without a single overland road.
Now in 2013 we have the green light for the further development of our project as it has evolved, so we are moving forward with the establishment of a cooperatively owned 108 acre medicinal plant farm which we are also turning into a survival training, camping, and natural history education facility managed by resident intentional ecological village community members involved in the promotion of sustainable social use and protection of this global resource area.
Anyone even remotely interested in ecological design or integrity really has the ability to present and develop new ideas and demonstrate their viability, the opportunities do not end relative to the nature we offer.
Today we have the knowledge we needed and lacked as dreamers setting out into the wilderness to setup nomadic villages and have transformed the idea into a reality based project of a biodiversity trail that is eligible for international funding, of great broad range of appeal to the public interest, and further serves a great need for humanity. Moreover we have incorporated the idea of small sustainable base camps along a planned 1000 kilometer trail.
Our purpose has thus become compounded by the needs of the international community to address climate change, indigenous rights and develop opportunities with our neighbors and our immediate environment. This is really a unique opportunity for those seeking a holistic and natural life.
Participation info
Current members: 13
Current collaborators: 12
Workshop-visitors welcome, Non-working Guests welcome, Work Exchange welcome, Volunteers welcome, ; There are potentially a great number of seasonal and term residents that are involved in volunteer projects and internships in the natural sciences.