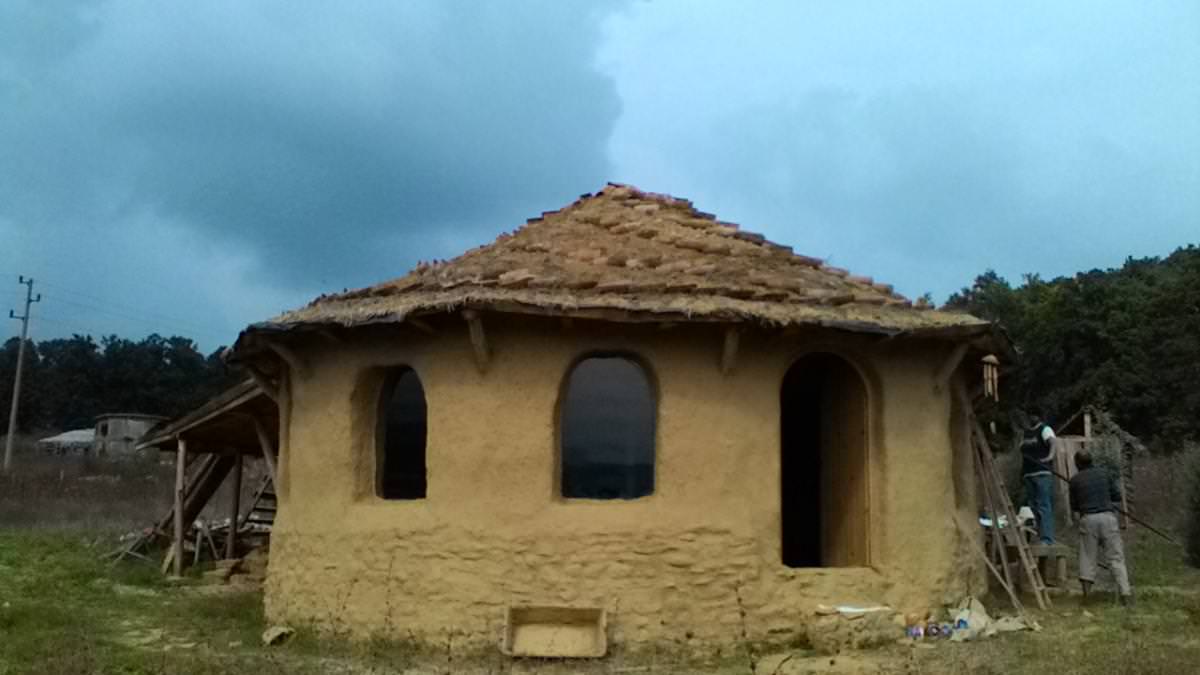 Hello, We are a small sustainable 5 persons eco-community of kin's domains (kin's homesteads)in Eastern Bulgaria, in the mountains near the Black Sea, inspired by the books Ringing cedars of Russia. We started our project in 2011 and we are still looking for new members who will like to buy their hectare in proximity – men or couples – and to start a new life. We receive also volunteers in summer. The  conditions are spartan, like in a scout camp in the forest. We speak french, english, russian, and of course bulgarian. People dependant of drugs and alcohol are not accepted.
Our future members are spiritually oriented people, vegan and vegetarian, who have read the books of Vladimir Megre about Anastasia, Zen personalities. Everybody assure himself his material and financial needs.
P.S. Updated 02.04.2020 Teodora is selling her kin's domain :"
Hello, I am selling my kin's domain 1,6 ha in Bulgaria, near Varna. There is a round cob house, well with wind pump, manual pump, two ponds, caravan with 100w solar system, compost toilet, many trees. Surrounded by oak forests, the sea shore is 25 km far away. I have no force anymore to live and work there alone, I am 60 years old. There are two other kin's domains in the neighborhood. I am selling it for 20000 euros all included.
My other solution (maybe the better one) is to find one, maximum two persons, who wants to live off-grid on my place for a long time. They are supposed to have some small income (financially independent) and to have some experience in the permaculture. I will move to my other house in a village not far away.
Pictures https://photos.app.goo.gl/Y1PUW1vDckET7E6HA https://m.facebook.com/story.php?story_fbid=2756876237660109&id=100000132782862
Membership & Visitors
Current members: 4
Open to new members
Open to visitors
We will be happy to receive people, who has read the books of Vladimir Megre about Anastasia and kin's domains and are inspired by these ideas and principles. Vegans, vegetarians, zen, spiritually oriented.
Video