GEN International Newsletter November 2016
GEN at COP22: Ecovillages the solution to climate change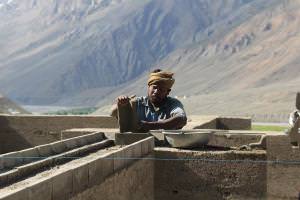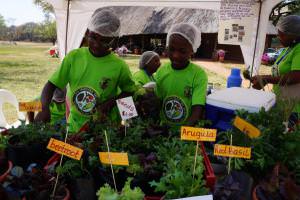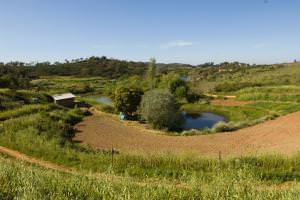 Dear Friends,
This newsletter comes to you from the COP22 in Marrakech, where twenty GEN Delegates – financed through Climate Funds of the German Foreign Ministry – are reaching out to both governments and like-minded NGO's. You can follow our activities on Facebook or at www.ecovillage.org.
In the face of increasing climate change, thousands of ecovillages around the world have been taking conscious action, ranging from green building, implementation of climate friendly agriculture and renewable energy, building water retention landscapes, sequestering carbon through reforestation, BioChar and soil restoration, to responding to crises and disaster with resilient rebuilding practices. Ecovillages are showcasing that the changes in lifestyle and consumption called for in these challenging times, are both attainable and attractive.
The Paris Agreement from COP21 aims to hold the increase in global average temperature well below 2°C above pre-industrial levels. 175 parties (174 countries and the European Union), signed the Agreement on 'International Mother Earth Day, 22 April, 2016; more than most had dared to hope for. However, the individual pledges of countries brought to the table (the INDC's), are not yet revealing how the Climate Agreement will be implemented. We still have a long way to go in ensuring meaningful action on the part of all states.
GEN is bringing the Pan African Ecovillage Development Programme to Marrakech, inviting governments in Africa and beyond to include ecovillage approaches in helping to implement the Climate Agreement. Senegal has a programme to implement 14 000 ecovillages. Burkina Fasso has just announced a programme to implement 2000 ecovillages by 2020, and the government of Zimbabwe has signed an MOU with our local partner organisations about large-scale ecovillage transition in that country. Governments in Rwanda, The Gambia, and Tanzania have also expressed an interest in being an active stakeholder already.
Ecovillage Development Programmes radically reform current development practices, putting communities at the heart of the process. The full and inclusive participation of communities on the ground in the conception and implementation of activities – together with the sharing and transferring of expertise and grounded experience – will be the key to success. To further aid this process, GEN is delighted to announce the publication of its first Consultancy Brochure in this newsletter. GEN Consultancy seeks to share some of the world's best practices in the field of community sustainability and resilience through a highly skilled and diverse network of expert consultants. The Consultants and Solutions profiled here are a sample of the GEN Consultants available worldwide.
Please pass on this newsletter to friends, media, communities and initiatives in your networks who are interested in ecovillages and encourage them to subscribe on www.ecovillage.org! From now on we plan to have a monthly GEN newsletter and we would love to include your wishes and contributions, so write to us:
Kosha Joubert, Leila Dregger & Jenefer Marquis
Global Ecovillage Network · The Park · Forres, Scotland IV36 3TZ · United Kingdom
Charity no. SC043796 | gen.ecovillage.org
The Global Ecovillage Network has consultative status in the UN – ECOSOC.