"We believe in our capacity as women to beautify the world. It comes naturally to us. We are givers and caretakers of life."
River of Life is a project, by women for women, around the world, to express their solidarity with each other.
The 'River of Life' emerged in 2013 during a Women for Women Ecovillage course at Umphakatsi Peace Village, South Africa. The women sat by the Umphakatsi River as the vision emerged to found a network of support between women, linking North and South in fruitful dialogue and exchange. The River of Life Project was born to weave webs of kindness and trust for women's empowerment, bringing sweet hope to places of harshness.
The Global Ecovillage Network has outstanding women leaders at the forefront of community-led strategies for sustainable change. They are key figures in rights and peace movements, poverty reduction, climate change and social justice. They work with some of the most marginalised peoples, and are united by an inspiring vision of developing together social, cultural, economic and ecological solutions for a hopeful future.

You are invited to join this movement and build a long term meaningful relationship that might change your life. It is your choice how deep you want to go. You can decide to remain anonymous, or to build a closer relationship. You can communicate regularly, send gifts or even decide to visit in person, bridging cultures and becoming a global friend to another woman.
You will experience the deep joy and satisfaction that it brings to support a woman who is doing holistic community work and watching her grow with the help of your contribution. With your monthly support, you will support one woman to do what she loves to do, for the healing of women and communities in her country.
Some of the women currently supported: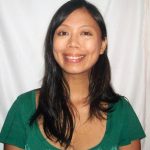 Sarah is a regenerative design practitioner, working in environmental education, cultural heritage, restorative arts, peacebuilding and humanitarian assistance for NGOs. After responding to conflict and disasters in her home country, she was inspired to join the Ecovillage Movement, realising the need for whole-systems solutions. Sarah can now help communities to become more resilient, and prepare and respond in healthy ways to crisis.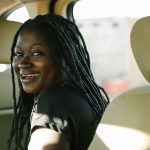 Sonita is combining an MSc in EcoSocial Design while representing the youth wing of GEN Africa. She is a facilitator at Better World Cameroon. Sonita can now dedicate herself to reconnect young people to the land and to youth entrepreneurship related to climate change adaptation. She is passionate about food security, cultural heritage and green economy as solutions to the growing rate of unemployment in rural Africa.
"The River of Life gives me hope and reassurance. I feel valued and supported. I feel that I'm in a community of women who are all doing similar things in their communities and countries, so I don't feel alone. I also feel a sense of resilience and freedom. I have for so long worked as a volunteer or with really minimum wages, as I don't like to work just for money. But to be supported like this for the work I do on the ground, and to be seen, it really gives me an inner strength."

– Trudy Juriansz
Contact us and we will take the time to find the right match and level of support for you.
You are also invited to learn more or share information about River of Life with our downloadable programme brochure.
If you would like to know more about this initiative and find out how you can support our sisters from the South, please write to: [email protected]