Sustainability Education for a Changing World
Holistic Sustainability Education explores how we can live healthier, more resilient, more connected lives.
Life-Changing Sustainability Education Courses
What if society was designed sustainably around our diverse needs as people on a living planet?

Ecovillages are residential communities around the world that design this intention into how they operate.
The Global Ecovillage Network exists to support and further these ecovillages and what they stand for. GEN is here to empower people to learn about, connect to, and build ecovillages — to create a more sustainable world!

Ecovillages develop new and practice ancient ways of living more sustainably.

What is sustainability? Ecovillages cooperatively design for ecological, economic, social, and cultural vitality.

GEN cultivates this holistic, cooperative, and systemic approach to sustainability.

We know the word sustainability has been overused by marketing and has not been well enough defined.

GEN aims to change this — to reclaim and redefine this concept to include a holistic regenerative approach.

Learn about regenerative design in our online Sustainability Education Courses and Workshops!
Ecovillage Design Course
Learn Skills to increase Sustainability!
*The next live online offering will run from the 4th of March to the 23rd of July, 2023 on Saturdays at 15:00 UTC.* Check your local time here.
Enjoy an introduction to a holistic perspective of sustainability, community building, and taking action.

This Ecovillage Design Course course equips you with the knowledge and skills to plan and grow your sustainable project. Become a facilitator of transformative learning environments and collaborative action.
Learn from the real experiences of community builders and ecovillage founders.

Led by world-renowned sustainability educators. Meet passionate, interesting, smart people from around the world to develop, share, and grow your dreams and potential!
Subscribe to learn about our Events & Courses
Receive tips, event invitations, and experiences about sustainability!
G
Reviews for GEN's Online Sustainability Education Courses
Join us for Unique Experiences in Sustainability Education!
Additional Sustainability Education Resources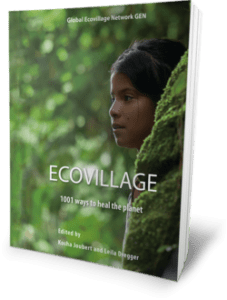 Books
Digital and print books showcasing sustainability.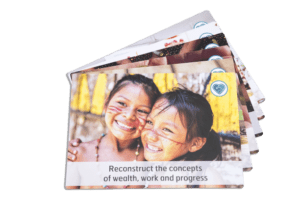 Games
Play with learning tools to practice concepts.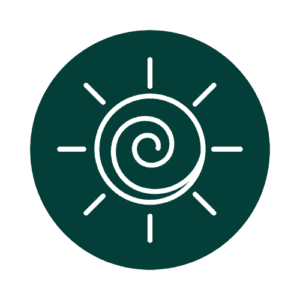 Solutions
Explore sustainability solutions from around the world.
Learn with the Global Ecovillage Network.
Welcome to our learning community, where we share our insights, knowledge, and passion for beautiful alternatives and innovative grassroots solutions.
G
Addressing the Sustainable Development Goals
The world's nations through the UN developed the SDGs to set out a framework for improving the world we can all support. Ecovillages offer many unique ways, providing insights and solutions for adapting.
Check out our Impact Assessment project to evalaute each of the ways the sustainable development goals are demonstrated and innovated in ecovillages around the world.