Every day ecovillages and communities around the world are building a more authentic, connected and regenerating way of life. They want this to be their normal, and rather than wait for the world to catch up, ecovillagers go ahead and build it themselves. They know in their hearts that it is not only possible – it is also destined to be.
With the story below, we are launching a campaign to celebrate the many people seeded around the planet who are building their own "new normal" through the very lives they live. Each one forms the bedrock of the Network, the Movement we are – saplings of regenerative planetary cultures. This campaign is a statement, a challenge, as well as an invitation to take action or join hands. We flourish together.
Video editing by Lucie Baudin – www.luciebaudin.com
Aldeafeliz Ecovillage
"My name is Camila. I live with my two children Miguel and Gabriel in Aldeafeliz Ecovillage in Colombia. One of the things I love about our community is our dedication to construct our homes in a way that protects nature. It teaches us how to tap into the power and creativity of the community as a whole while building together. In this way we don't only build a home, we also work on ourselves, and we regenerate our planet. It really feels so powerful!
We started building our home six years ago. It was quite a "creative party". More than 70 people from around the world joined us and we ran courses on sustainable construction. There is a beautiful word in one of our Colombian indigenous languages: "Minga" – how the community unites for a shared purpose of building a space as a "being in gestation". I can't express how profoundly true this feels to me, referring to my home as a living being – the gestation of which challenged us, and consequently endowed us with forces we didn't know we had within us.
Now I know that we all have a power innate in us to develop the skills to actually build and sustain our own lives. That is what I want to celebrate today about the way I live, building the "normal" I want to live in, and my children to grow up in!"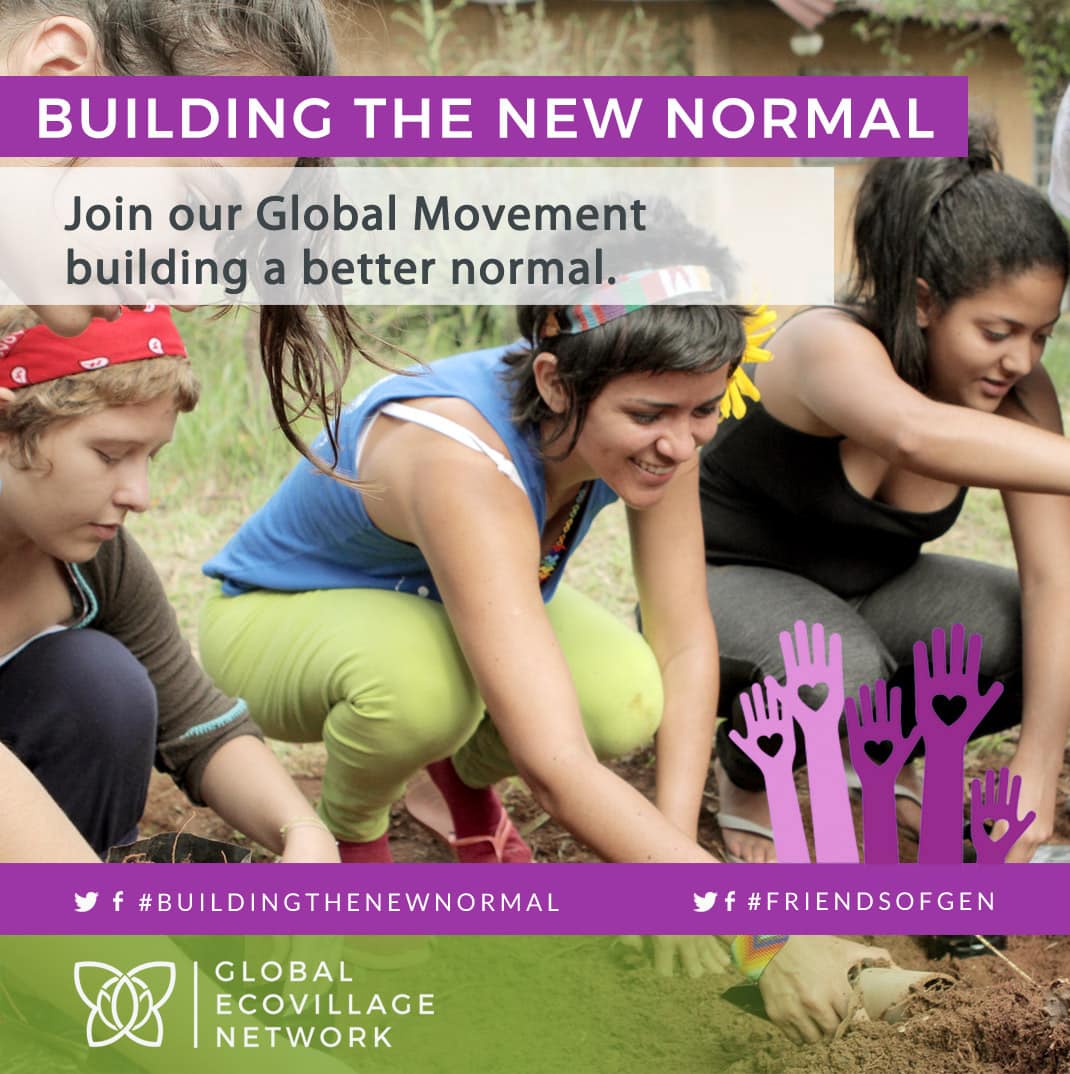 Become a Friend of GEN and support the ecovillages on the ground build the new normal!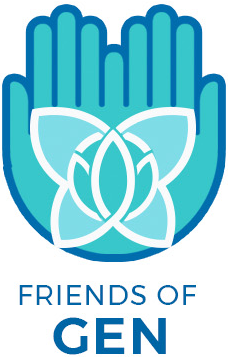 As a Friend of GEN, you become a sustaining contributor to the work of the Global Ecovillage Network. Together we can continue to implement sustainable solutions and help catalyze the power of community for a regenerative future.
By becoming a Friend of GEN you will receive exclusive benefits to bring you closer to GEN's work on the ground and connect with communities worldwide. Friends of GEN sustain the work of the Global Ecovillage Network through creating a grassroots community of supporters for ecovillage solutions and collaboration. Learn about the levels of giving below and find the one that is right for you.