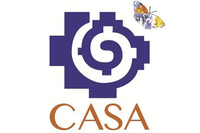 Bienvenidos a CASA! Welcome Home! After several decades of planting EcoVillage seeds, propagating Permaculture, transplanting Transition and cultivating Eco-Barrios, these movements across Latin America are coming together to form a new network that will unite the continent's diverse sustainability movements. Welcome to CASA, the Council of Sustainable Settlements of the Americas. By Ryan Luckey and Letícia Rigatti
CASA was officially formed in January 2012, during the First Ibero-American EcoVillage Gathering at the Atlantida EcoVillage in Southern Colombia. The gathering brought together about 500 people from 28 countries to share solutions, experiences and communal activities. The birth of CASA saw us all return home inspired and ready to get to work on constructing the new network.
An important part of the vision of CASA is to be more than just an EcoVillage network. Alongside the flowering EcoVillage movement in Latin America, EcoBarrios, Transition town initiatives, Eco-Caravans (nomadic sustainable communities) and Permaculture centers have all taken off as models and tools for working towards sustainable communities.
In order to create a more dynamic and inclusive network, CASA has designed a five petal organizational model to build a strategic alliance amongst sustainability movements.
CASA also has a fractal design, meaning that this five petal organization and other patterns are repeated at the continental, local or national level, for example: CASA Brasil, CASA Mexico, CASA Colombia, CASA Chile, etc.
In the year since the birth of CASA, a group of dedicated volunteers from 9 countries have formed the CASA Cocina (the 'Kitchen'), working to build the bases and foundations of the network.
At the same time, national networks are germinating and growing, with Colombia, Brasil, Chile, Mexico, Argentina, Uruguay, Costa Rica and Peru all in various stages of organization, with gatherings taking place in 2012-2013 to consolidate each national network.
Each country is working in its own rhythm and flow, respecting the diversity of local cultures within each region. One example is the upcoming Gatherings of CASA Colombia, that will take place in 4 bioregional gathering to strengthen local networks, coming back to a national gathering at the beginning of 2014.
In the case of CASA Mexico, the network was consolidated in a national gathering in November, and is in the process of creating an office space and home base in Mexico City.
It's been a huge year, and of course, the work is only just beginning! CASA is learning new languages, co-creating new structures and decision-making models, and most importantly, stoking the fire of dreams we have for a sustainable culture on the Earth.
This work is crucially important: To begin with, the growth and vitality of these movements here in Latin America is inspiring and gives us hope to keep working. Working as a participatory network based in grassroots organizing from the bottom-up is humbling, but we believe that this is exactly the way to build a movement, grounded in real-life tangible examples of sustainable living.
Our goals include:
uniting parallel sustainability movements and building collaboration between organizations

facilitating the flow of information and strategy throughout the continent

enabling greater recognition for real-life sustainable community models

bringing more visibility and inciting respect from governments and institutions towards the grassroots sustainability movements in Latin America… and so much more.

With the launch of the CASA website and project database, as well as continuing gatherings and concrete actions as a network, the year 2013 will be catalytic at every level.
Join us at www.casacontinental.org or at one of the national CASA events to learn more, or as a visitor or volunteer at an EcoVillage, EcoBarrio, or Permaculture site.
Nuestra CASA es su casa! Our HOME is your home!
Written by
Ryan Luckey and Letícia Rigatti,
Común Tierra Project
www.comuntierra.org
The Común Tierra Project researches sustainable communities in Latin America. It began in May 2010. Over a four year journey, Letícia and Ryan are visiting sustainable communities, eco villages and permaculture centers documenting their ideas, creative techniques and tools that can be applied around the world.
IMPORTANT LINKS:
CASA WEBSITE: www.casacontinental.org
VIDEOS ABOUT CASA ON YOUTUBE:
• CASA – youtu.be/YibPwo2Dpwg
• VIDEO CASA COLOMBIA – www.youtube.com/watch
• VIDEO CASA ECO CARAVANS – www.youtube.com/watch
(Both Videos, CASA COLOMBIA and CASA ECO CARAVANS have English subtitles)
CASA NATIONAL PAGES
CASA COLOMBIA – www.facebook.com/ecoaldeascolombia
CASA MEXICO – www.facebook.com/redcasamexico
CASA CHILE – www.facebook.com/CASAenChile
CASA BRASIL – www.coactivate.org/projects/casa/brasil
CASA ECO CARAVANS -http://www.facebook.com/CasaEcoCaravanas