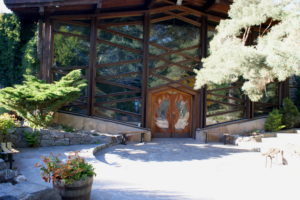 Inspired by a recent workshop on Worldwork and Process Orientated Psychology led by Ana Rhodes Castro at the Findhorn Foundation, it seemed appropriate to look further into the relevancy and applicability of these processes to communities- including those in GEN.
Worldwork was developed by Arnold Mitchell in the late 1970s and early 1980s. It has since been applied to groups, organisations and international events as a way of ensuring that everyone's voice is heard in the creation of deeply democratic groups of people. Mindell describes this field of enquiry as:
'an awareness attitude, an approach to situations including large and small groups, relationships and individuals. Worldwork stresses the collective groundwork to each of these situations, using a field oriented or global perspective. Thus, worldwork is an approach, an attitude, a feeling skill for working with the innermost reaches of each of us, as well as the global field of events of which we are all part'
In similar vein, Process-Orientated Psychology (also known as Processwork), is a trans-disciplinary approach used in aiding groups to discover themselves and encompasses a multicultural, multilevel awareness practice. In applying Processwork to groups and/or communities, people are encouraged to become more aware of psychological and physical processes that can help to bring to the fore, and possibly resolve, prevailing issues. The primary goal is therefore to become aware of, and be able to follow, signals coming from people. It is an exploration of reality and the voices that we all represent to uncover our own, as well as our group's, ongoing processes. This, it is hoped, should give an indication of what the next steps to take should be. 

For communities, the power and great potential of applying worldwork and processwork lie in illuminating often-hidden thoughts, doubts and conflicts and making these more visible to enable all to be acknowledged and serve as a guidance for change.  For example, Genny Carraro, managing director of GEN region GEN Europe, has been actively creating a Processwork network in Italy, inspired and informed by her life and work in ecovillages.
Even in Findhorn, a fully established community that has served as a model for many others for over 50 years, the workshop was very much welcomed and appreciated by attendees. Through the various small group activities in which people were told to voice their opinion and accept confrontations as well as disagreements, the diversity of feelings and understandings was fully revealed. Furthermore, the provision of an open platform where group dynamics, visions and the impact of power structures could be explored, once again showed how important communication is for growing community sustainably. Opening oneself, or one's community, to worldwork and processwork is not always easy. It can be an intense experience and vulnerabilities and before unknown issues may unfold. However, everything leads to a greater awareness of the aspects of which the community is comprised of and must live and/or begin to transform. If a deeper democracy is sought, this is surely one way of demonstrating that everyone's voice matters.
For more on worldwork or processwork, see: http://www.aamindell.net/