Looking for a unique Ecovillage Design Course? GEN is excited to announce a special opportunity to attend a full Ecovillage Design Education (EDE) LIVE online, certified by Gaia Education and GEN, with top facilitators and experts from around the world.
After our first successful cohort, we're excited to offer this programme from 12 March to 24 July 2022. This incredible 4.5 month live course is a transformative learning journey providing knowledge and practical skills for how to design thriving communities and societies within planetary boundaries.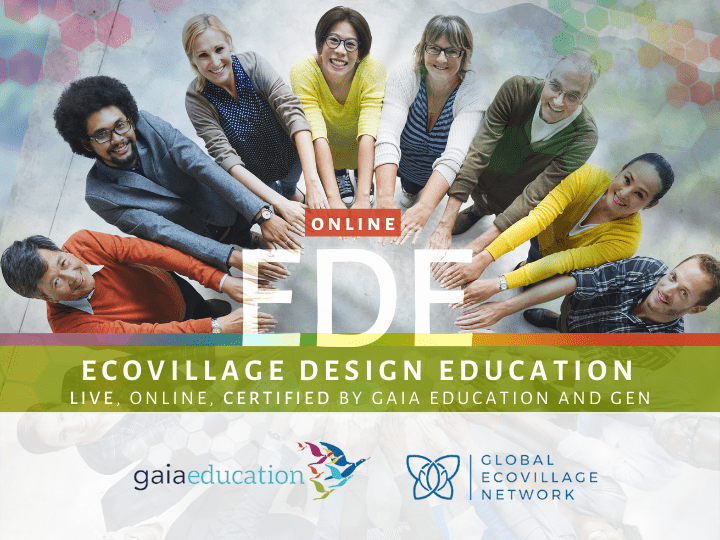 Expert led Ecovillage Design Education in enriching Groups
The Ecovillage Design Education programme (EDE) was born out of the experiences of long existing communities and cutting edge educators or transformative and particpatory learning in order to share how to create a new way of living with low environmental impact and high quality of life, bringing together the four areas of regeneration: social, ecological, economic, and culture/worldview.
These programmes are well known to be life changing. Previous participants have become change agents in their communities, cities and regions, capable of playing active roles in transitioning their communities, organisations and neighbourhoods, to more sustainable and regenerative practices, lifestyles and infrastructure, as well as leading more meaningful, joyful and healthier lives.
Learn the Skills to make the World more Sustainable!
The course will equip you with skills and knowledge you will be able to put into action in any field or sector you are involved with, supporting you to become a facilitator of transformative learning environments and collaborative action.
Ecovillage Design Education is for you if you want to…
Gain confidence in participatory facilitation and building resilient learning communities
Improve your communication skills and conflict management
Explore shared leadership and participatory decision making processes
Practice deep sharing & trust building
Learn about appropriate environmental technologies
Identify how to support and strengthen local economies
Experience how to think globally and act locally
Gain a holistic perspective of sustainability and community building
Learn from the real experience of community builders and ecovillage founders
Improve design and implementation skills for effective regenerative projects
Work with others to explore your own dreams and plans, co-developing your projects
Ecovillage Design Education examines 4 Dimensions of Sustainability through a Whole Systems approach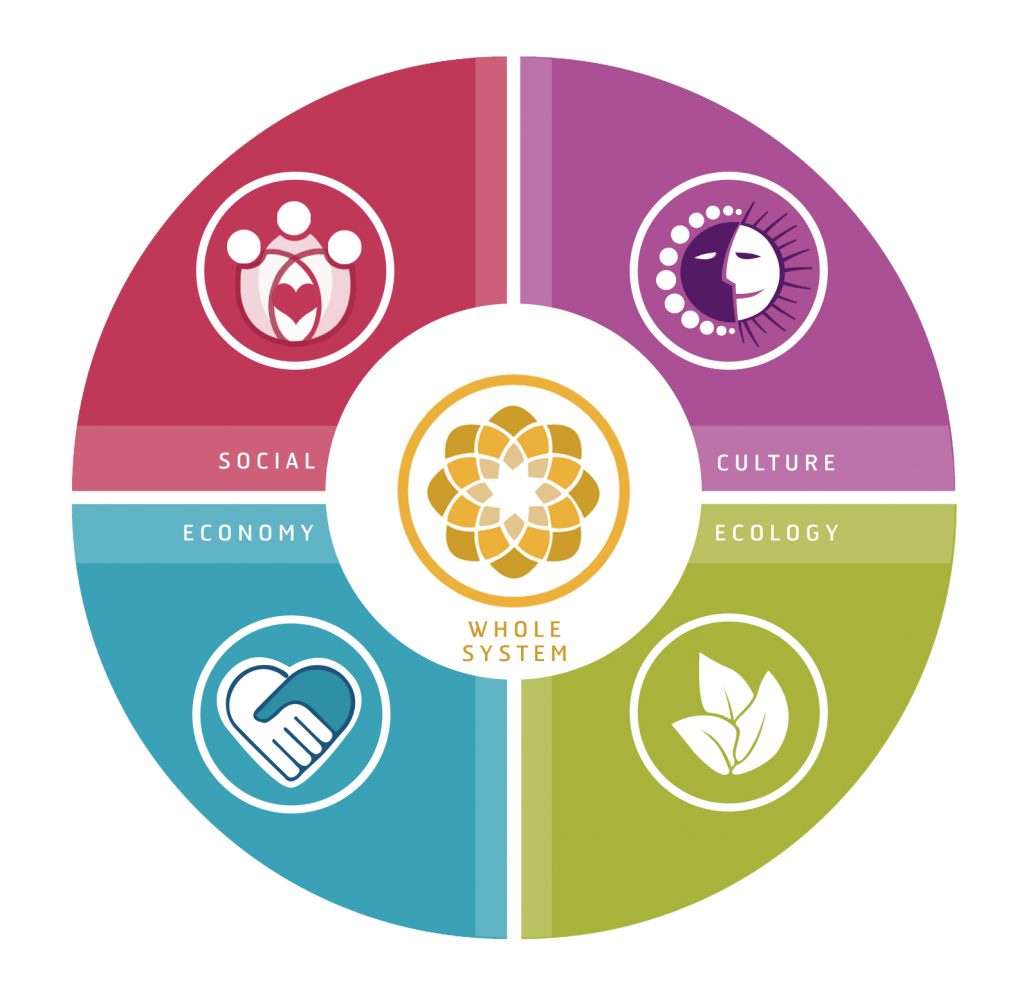 The programme will explore the 4 areas of regeneration (social, ecology, economy and worldview) including formal classes with presentations, Q&A sessions, videos, exercises as well as group dynamics and deep sharing. Participants will create and co-develop group projects during the design sessions.
In this Ecovillage Design Course you will gain:
A Certification as a Designer in Sustainability. You can download and print this, and it also integrates with your LinkedIn profile so you can show the world your accomplishment.
Integrative design skills in four areas of regeneration: social, ecology, economy, and worldview
New friends, ideas, inspiration, and hope!
As an EDE student, you will get access to:
Live classes and workshops with amazing teachers, including ecovillage founders. Plus recordings of all live classes to watch or repeat at your leisure
A vibrant online learning community with changemakers from around the world, where you can interact, plan, collaborate and share your progress, insights and inspirations
Live Q&As and support to design your own project with facilitators Macaco Tamerice and Taisa Mattos.
Powerpoint presentations, videos, references, exercises, and course texts that are yours for life
This Ecovillage Design Course covers:
Creating Community & Embracing Diversity
Communication Skills & Conflict Management
Dragon Dreaming: co-creating collaborative projects
Social & Personal Transformation
Leadership & Participatory Decision Making Processes
Permaculture Design
Green Building
Renewable Energy, Water Management, Waste Management
Sustainable Agriculture & Food Security
Climate Change & How Ecovillages are Tackling EmerGENcies
Shifting from Global Economy to Sustainability
Exploring Community Economies
Social Currencies, Community Banks & Exchange Trade Systems
Intrapreneurship, Edge Work, & Living Systems
Holistic Worldview & Reconnection with Nature
Transformation of Consciousness & Trauma Work
Designing Regenerative Cultures
Evolutionary Approaches to Education
Ecovillages and the Sustainable Development Goals
and more…
Ecovillage Community Immersion
**Per the COVID-19 situation, we will explore opportunities for additional immersive weeks in Ecovillages so participants can experience community life and more hands-on activities. To be confirmed.**
Your Commitment
This course involves approximately 120 hours of active learning. This includes weekly presentations from experts, discussions with facilitators (∼3 1/2 hr ), design group work (∼ 2 hr) , as well as self-paced study (∼ 1-2 hr) to integrate and apply what you learn.
All live classes will be recorded and available for you to watch whenever you want (during the course and beyond). To qualify for the certificate, we ask you to attend at least 90% of live sessions, and co-develop a design project in groups.
**Participants from extremely different time zones will have alternate options to fulfill these requirements.**
Dates & Times
You will be studying with passionate people from around the world – a deeply enriching experience that also makes scheduling challenging. To support as many people as possible to participate fully, we will create a diversity of opportunities to take part in live sessions as well as ways to catch up or work asynchronously. The main sessions will be on Saturdays from 14:30 – 17:30 CET and there will be two extra session on a Sunday at the same time (on 24th of April and 24th of July).
Costs and Scholarships
For the full comprehensive course and certificate: £980. (The Early Bird option ended on 21 January).
You can check the approximate value in your currency here. You can pay by card, or via paypal or direct bank transfer – either the full price upfront, or in installments.
We also offer discounts for GEN Ambassadors, groups, youth under 25 years old. Get in touch with us at [email protected] and tell us about yourself.
We offer scholarships for people from the Global South, from a non-majority background and/or from crisis areas. These will be allocated according to country of residence/origin, gender balance, diversity of ethnic background and cultural heritage, how you plan to apply what you learn, and meaningful role and service in your community. To make our scholarships possible we work with individuals and companies interested in supporting the regenerative movement. We also offer a 'sponsor another student' payment option during course registration, for those who want to give more in order to make it possible for someone else to attend.
You can apply for the scholarship here. Please note we have many applicants and appreciate those who take the time to be thorough in their answers. We will notify those who are selected in early March.
Lead Facilitators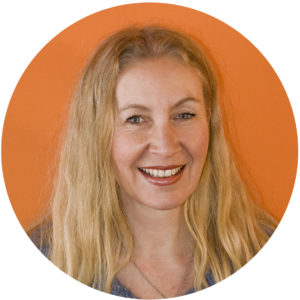 Macaco Tamerice is a sociologist, a life coach, and expert in human processes specialised in community-building, inner transformation, leadership and conflict resolution. In her life she researched with passion how to regenerate our planet and human systems. She has been living at Damanhur, Federation of Communities since 1993, where she has held many roles of artistic and social responsibilities, also the top leadership positions in the community.
In 2008, she became Vice President and in 2009 President of the Global Ecovillage Network-Europe (GEN Europe) until 2015. She is one of GEN's United Nations representatives and the President of the NGO Damanhur Education. Macaco is a multilingual international speaker, facilitator of many courses and seminars, has organized and taught 13 EDEs at Damanhur, in The Gambia, and online.
Trained in music and voice, she has toured as a professional jazz singer in Europe, Canada and Japan for over twenty years and has taught voice and led seminars since 1984. An advocate for sustainability, she lives in a straw bale house that she built together with her husband, a Peruvian architect.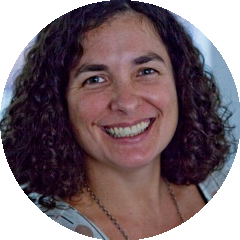 Taisa Mattos is an experienced Gaia Education certified trainer. She has coordinated and taught Ecovillage Design Education Programmes since 2009, having contributed to 27 programmes so far, all over Brazil also in Portugal, Argentina, and Mozambique, and online. Currently serving as Education and Research Coordinator at the Global Ecovillage Network (GEN), Taisa works as an international trainer and consultant in the fields of sustainability, social innovations, and community life.
Ecovillage researcher and Board member of the International Communal Studies Association (ICSA), Taisa is the author of the book Ecovillages: building a regenerative culture. She holds a masters degree in Communities and Social Ecology and is also a Professor at the Post-Graduate Program on Pedagogy of Cooperation and Social Methodologies in Rio de Janeiro and São Paulo (UNIP/Projeto Cooperação).
Leader author of the GEN Regenerative Urban Communities Manual and Project Coordinator of the Ecovillage Transition in Action, an Erasmus+ Strategic Partnership Project on collaboration between community-led initiatives and local authorities for regional sustainability. Taisa has contributed to transition initiatives both in urban and rural areas, being the co-founder of Terra Una Ecovillage (Brazil, which she left in 2013) and other small urban communities in Rio. She has been actively engaged with the Ecovillage Movement since 2004.
Other renowned guest facilitators include: John Croft, Ina Meyer-Stoll, André Soares, Carlos Rojas, Achim Ecker, Albert Bates, Sarah Queblatin, Jonathan Dawson, Anna Kovasna, May East, Kosha Joubert, Daniel Wahl, Daniel Greenberg, and Mugove Nyika.
Voices from previous participants:
Feeling overwhelmed with admiration and respect for everyone in the EDE Team. The collective wisdom is truly incredible. Macaco and Taisa have completely exceeded my expectations as they are wonderful facilitators and great teachers, possibly the best teachers I have ever encountered. The course structure is perfect! Everything about the course is just perfect, its quite amazing what we can do online.

Khalil
The online experience was one of the best moments in my life

Ranga
I am deeply impressed by the enormous knowledge and experience of all of this EDEs presenters. We could not have asked for a better collection of educators.

EDE participant
This has really been a very transforming course for me. It has given me so much clarity of how I may choose the course of my life in the coming years.

Marivic
How we learned from each other, how we improved as a group as the project progressed. How we learned to manage conflict and decision-making better. How some of the individuals of the group learned to be more humble.

EDE participant
Join the Global Ecovillage Network for an incredible Ecovillage Design Course experience!