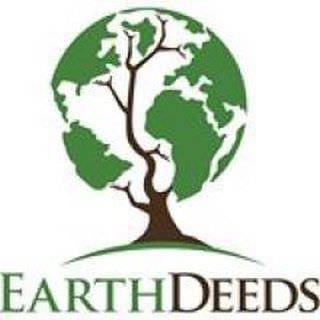 Earth Deeds encourages carbon consciousness – and is, at the same time, a fundraising tool with the potential to engage and support ecovillages around the world. Earth Deeds offers online tools for measuring and then transforming environmental impacts through supporting sustainability projects. By Daniel Greenburg.
Imagine Gaia Education programmes, GEN conferences, and other events, acknowledging their ecological impacts by supporting projects in their host communities. What are your favorite projects that are building a positive future? Local solar or wind power, organic agriculture, green buildings? How many people connected to these projects are a part of groups that have events with ecological impacts? Tours, educational programmes, celebrations and weddings, conferences… Let's connect them together for the benefit of all!
The idea for Earth Deeds evolved through my work with Living Routes, which I founded in 1999. Living Routes is partnered with UMass Amherst to run study abroad programmes in ecovillages around the world (e.g. Findhorn in Scotland, Auroville in India etc.). From the beginning, I struggled with the dilemma of running an organization all about sustainability and yet also flying students around the world. I developed a system where students measure and acknowledge each programme's carbon footprint by supporting projects in their host ecovillages. I kept thinking other groups would like to do something similar, so I resigned from Living Routes last August to start Earth Deeds.
Earth Deeds encourages us to become carbon conscious, rather than carbon neutral. Let's appreciate the Earth's gifts – notably fossil fuels – and take responsibility for their ecological impacts by paying forward, and inspiring continual efforts towards achieving sustainable human communities. Let's build a new vocabulary with which to voice the impacts of our everyday activities and events. It is easy for people to estimate a monetary value for most products and services, e.g. a taxi ride, dinner out, a flight etc. Earth Deeds will enable a similar awareness of the environmental impacts of our activities, thereby allowing us to make more informed choices and minimize our ecological footprints.
With Earth Deeds, we have so far developed what some would call a minimal viable product that we successfully piloted with a Sustainable Living class I taught last semester. We measured the class' impacts and raised $876 USD for a student environmental group on campus. In the GEN conference I worked with NextGEN to make their next event carbon conscious and raise some fundings.
If you are part of a project that would like to receive funding through Earth Deeds or just want to learn more, check out our website at www.earthdeeds.com.
If you submit your email, we will put you on our mailing list and direct you to another page where you can watch a three minute video and let us know if, and how, you would like to stay involved.
Feel free to e-mail me ([email protected]) if you have questions or would like to be a pilot project.
Video: Earthdeeds in two minutes http://youtu.be/FvMAar0MfCI