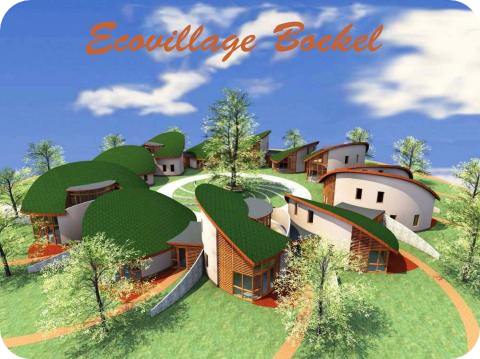 A key figure in the Dutch government said: "Ecovillages are like Formula 1 cars" after he saw Ad Vlems´ presentation about Ecovillage Boekel, an aspiring member of GEN. The politician used this metaphor because a Formula 1 car is not mainstream, and let's face it, not everybody wants to live in an ecovillage. But parts of our sustainable way of living will find their way to normal households; growing your own food, sharing cars and tools, biobased building and many more. Just like Formula 1 car, innovations find their way to mainstream cars. And this makes ecovillages important to our governments. Ad Vlems reports.
All is One
What do the words "all is one" mean to you? Probably you would answer that you are connected to the people in your community, your neighbours, the trees, the birds, the soil life, all living things. But if I ask you if your ecovillage is connected to your government, I may see some eyebrows lifting. Most ecovillages have no connection to their government and if they do, it is often not a favourable one.
The Dutch government realises we are shifting towards a sustainable society. Not every employee, I have to admit, but some do. Last year many have been drawn to Ecovillage Boekel. We now have projects with three different Dutch ministries and not because we seek them out: they call us! The most interesting project is an Educational Circle 'Ecovillages make The Netherlands more sustainable'. Three Dutch ecovillages together with ministries, sustainable organisations, regional and local governments gather to explore the value of ecovillages for the transition to a sustainable society.
And it´s working! Our group of 8 organisations supporting Ecovillage Boekel has started 15 actions to support our ecovillage. Not because we asked, but because they wanted us to.
I can see the principle of "All is one" in these projects, as these organisations want to support the ecovillage because they realise we can help them reach their goals by being scouts for the sustainable future. Everything is connected!
If your ecovillage also has warm connections to your government and other organisations, please let us know, so we can support each other.
Can you help us achieve the Formula 1 status on energy innovation?
We want to build a Micro Smart Grid in Ecovillage Boekel. That means every house is connected to the other houses and each house has a smart battery. When we use energy, every battery in the ecovillage is emptied before we buy energy from the grid, and when the sun shines, all batteries are filled before energy goes back to the grid. This is Jeremy Rifkin´s vision of future energy production and distribution (as in, your excess energy is used by your neighbour). It's also a perfect testing ground for innovative small scale energy production systems and that's one of the things that makes us interesting for the Dutch government and sustainable investors.
With this grid we can use a diversity of energy production systems, and we are looking for innovative devices we can connect. If you know of any such inventions that we can showcase in our ecovillage, please let us know. We need them to achieve the Formula 1 status!
Learn more about ecovillage Boekel?
Look at www.ecovillageboekel.nl/gen or send an email to [email protected]