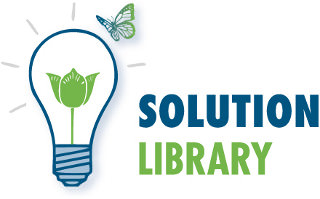 As the cradle of human civilization, Africa provides a rich archive of humanity´s wisdom within its tangible and intangible cultural heritage. The online Solution Library gleans this traditional and contemporary knowledge, publishing solutions from the global sustainable development models, and specifically from the cultural heritage wealth of Africa. The initiator, Niveen Adel Morsy, is a GEN-Africa Ambassador and the Islamic Heritage Manager of CULTNAT (the Egyptian Centre for Documentation of Cultural and Natural Heritage).
A cross-cultural IT team from GEN Information Systems and CULTNAT is currently developing an online Solution Library to provide viable solutions derived from the knowledge within cultural heritage.
The Solution Library aims to contribute to the design dimensions of Ecovillages, which are the social, economic, cultural, ecological, and participatory dimensions.
The library is developed within the framework of Ecovillages Strategies for Community Mobilization project funded by the Ana Lindh Foundation and led by GEN-Europe, in partnership with organizations from Egypt, Palestine, Turkey, Morocco and Algeria.
In the summer of 2012, six women from various African and Middle Eastern countries attended the Ecovillage Design Education (EDE) in the Ecovillage Sieben Linden, Germany.
The training fulfilled the intention of the project to empower and endow women with the necessary skills to apply integral approaches to sustainability, and to act as multipliers, promoting community-based approaches to sustainable development in networks and communities. The women participants are subsequently collecting solutions promoting the Ecovillage movement in Africa.
The Solutions Library web development team had their first meeting at the GEN-Africa inaugural symposium that was held in Sekem, Sharqiah, Egypt in December 2012.
The IT team is currently developing the online back and front ends of the Solution Library that will be launched by the end of April 2013. It will be linked to GEN-Europe, GEN-Africa and CULTNAT official web sites, respectively.
The Solution Library design is based on a mandala pattern composed of the five dimensions of Ecovillages. Allowing users to share solutions, experiences and feedback, the Solution Library builds intercultural respect and understanding, providing a resource for grass root leaders in the field of sustainable development and community empowerment, as well as the wider public.