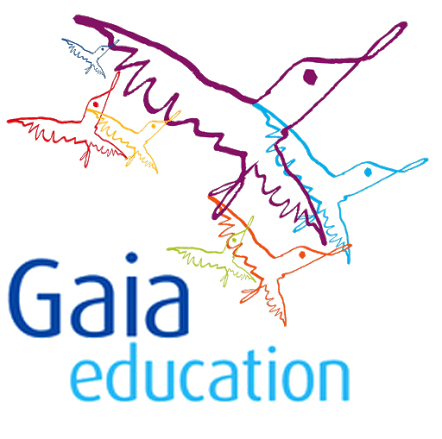 Ecovillage Design Education programmes, commonly referred to as 'EDEs', are a 125 hour courses which have been carried out over 190 times in more than 34 countries on six continents since 2006. More than 5,000 people have participated in these sustainable design programmes worldwide!
The EDE programmes are meant for anyone wishing to learn about sustainability principles, and especially for those who might like to teach the EDE in their local area. If you are planning to offer an EDE in the next six months or so, visit Gaia Education´s Certifications page. Remember that it is important to plan and promote your courses with plenty of time to secure funding and successful outcomes. Gaia Education is eliminating the EDE certification fee for upcoming programmes in Africa in 2015.

The next deadline for applications will be April 30, 2015. Please contact [email protected] if you need assistance or have other questions. Pass this message on to any groups that you know who are planning to offer an EDE between May & October of next year.
Upcoming Gaia Education Programmes around the World
Check out the below current and upcoming programmes, plus far more for 2015 on www.gaiaeducation.net
Gaia Education Online Programme
English: Oct 2014 – Sep 2015
Spanish: Oct 2014 – Jul 2015
Portuguese: Oct 2014-Jun 2015
www.gaiaeducation.net
Chile, El Manzano EDE
3 – 30 Jan 2015
www.elmanzano.org
Thailand, Wongsanit Ashram
18 Jan – 14 Feb 2015
www.ecovillagetransition.org
India, Siddharthvillage, Orissa
10 Feb – 8 March 2015
www.siddharthvillage.com
Argentina, Ecovillage Asociación Gaia
11 – 28 February 2015
www.gaia.org.ar
Brazil, Gaia Nazaré UNILUZ
9 Mar – 27 Sep 2015
www.gaiaeducation.net
Canada, Cité Ecologique
10 Jul – 10 Aug 2015
www.capecocommunautaire.or
Latvia, Vidzeme
13 Jul – 9 Aug 2015
ede-smiltene.blogspot.com
Italy, Damanhur
1 Aug – 29 Aug 2015
https://www.facebook.com/events/913060458727934/