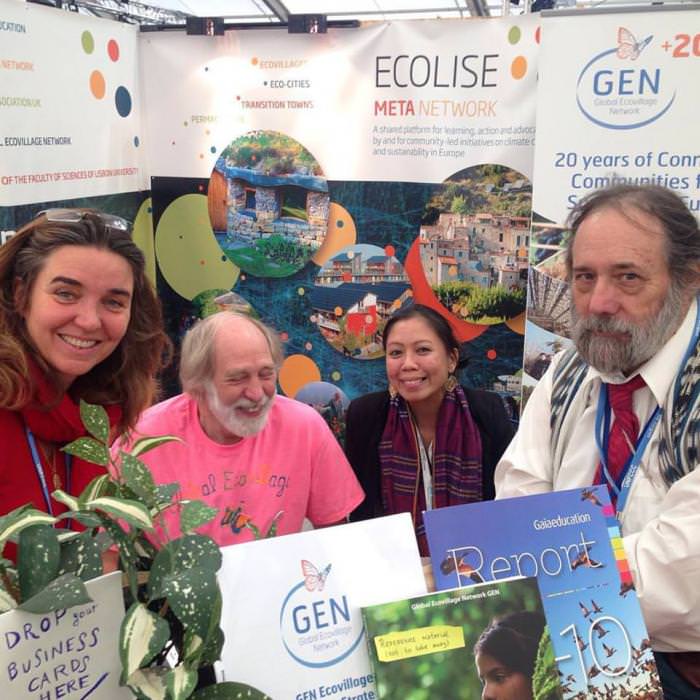 Two major crises of our time – climate change and the refugee crisis – are intertwining to reach historical dimensions. People the world over – and all beings of nature – are existentially threatened, with nowhere to turn to.
Climate change, in the guise of a long-term drought from 2006-2011 was one of the factors that lead to the war in Syria.
In the past three years, the number of people boarding rickety fishing boats – leaving Myanmar and Bangladesh for countries further south in south-east Asia – has tripled to 63,000 people in 2015. More than a million refugees have crossed into Europe in that same period! The face of our planet is changing forever. GEN is responding.
In many countries, ecovillages and activists have put themselves at service and found ways to help. Coming from the power of community, years of experience in self-organisation, and commitment to life and our planet, GEN as a network offers numerous examples of best practise in terms of a fossil-free future on the one hand and integration of migrants and refugees on the other.
GEN was actively present at the Climate Conference in Paris in December, both in the official zone, and sharing a booth with other organisation focussing on community-led change in the NGO area. The need for strong binding agreements and good governance that help to spread solutions and implement the aim of keeping temperature rise beneath a rise of 1.5 degrees is obvious.
Also, GEN has committed itself to giving immediate help: on the Greek island Lesvos, RefuGEN – a GEN initiative – is committed to having a presence of at least 5 volunteers for half a year to help refugees from Syria, Afghanistan and other countries to arrive safely in Europe. With this we follow one of the last wishes of our beloved Hildur Jackson, co-founder of GEN, who passed away in 2015.
Maybe New York´s writer and Occupy philosopher Daniel Pinchbeck was right when he called the present crisis a chance for an initiation for humankind. An initiation is defined as a series of challenges which – when we respond to them with our full, heartfelt presence – empower us in the end to enter a new level of our development. In this case we can hope that responding to current crises might lead to an evolution of humanity as far as compassion, cooperation with nature, and true solidarity are concerned. In this GEN International Newsletter we offer examples from all over the world that showcase the implementation of local change towards a global shift.
In community,
Kosha Joubert (Executive Director)
Leila Dregger and Jenefer Marquis (editors)