It is another exciting year with many developments at local, national and international levels in GEN Africa. Members are engaging with their national governments to implement the Ecovillage Development Program in their countries. In Nigeria GEN Africa is developing and implementing a curriculum grounded in sustainable approaches to empower Masters and PhD students in the Transformation of African Studies at the University of Ibadan. Programs of similar scale are happening in Senegal, DR Congo, Zimbabwe, and Cameroon.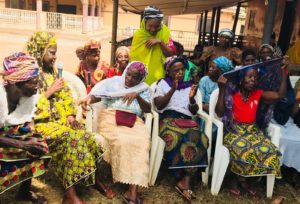 You are welcomed to join this year's African Ecovillage Conference in Zimbabwe, November 2018, to be inspired, share and learn from the different initiatives while healing our planet. To learn more about the conference, contact [email protected]
Highlights from 2017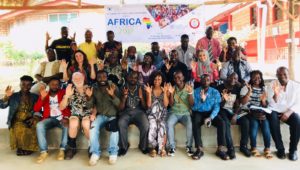 Since its creation in SEKEM in 2012, GEN Africa celebrated its 7th conference in 2017. More than 28 people from 13 countries gathered at the St. Benedict Monastery, Ewu-Esan in Edo state, Nigeria, from 11-16 Dec 2017 to chart a way forward for GEN Africa. The conference was organized by GEN Africa in partnership with GEN and Paxherbals.  The conference brought members of the network and fundraisers to strengthen alliances, build capacity and ground GEN Africa members in the Pan African Ecovillage Development Programme (PAEDP).
The connection to Paxherbals and this amazing initiative kept the participants energized and inspired to create more havens of peace and joy in their communities. We experienced firsthand how Paxherbals works with ordinary organic farmers, producing 34 medicinal products approved by the Nigerian National Agency for Food Drugs Administration and Control (NAFDAC). Our partner in Nigeria, Paxherbals and the Ofure (Pax) Integral Research and Development Initiative (OFIRDI) a grassroots NGO which promotes community empowerment and ecovillage development, training women farmers on organic and sustainable farming, and assisting them to source for interest free loans in order to implement their designs. We are confident that by adopting and disseminating the model offered by Paxherbals and many others, we can support the African continent with solutions to increase its resilience to the adverse impacts of climate change without  threatening food production, maintaining low greenhouse gas emissions and creating consistent financial stability.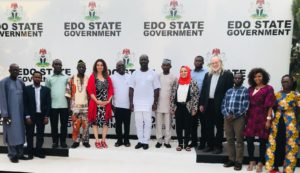 In a courtesy visit to the Governor of Edo state, GEN Africa shared the PAEDP and GEN tools for sustainable development, which when implemented in Edo state will lead to more sustainable and innovative lifestyle.
Whilst learning from the innovate initiatives in the Region, a shared space was created to fully assess what went well, what was challenging and what GEN Africa needs to do differently to stay vibrant and strong.
Next Steps:
GEN Africa should have a functional office for the network

To recruit 3 staff for a start: Regional Coordinator, Executive Secretary and Bookkeeper

To build a strong Pan African alliance between projects and members with potential to support GEN Africa administration.

Small scale proposals were developed for in country activities in Africa
During the feedback round, all participants showed appreciation. Linda Kabiara, a GEN Africa Council member from Zimbabwe, shared: "I am committed to work more with the Council around developing the structure of GEN Africa – and working with council to pay attention to the feedback from members into rebuilding GEN Africa. Also I want to ensure we enhance communication with members. Thanks to members for entrusting the Council with the responsibility to work with us and to lead. We look forward to deliver results in the coming years"
Joshua Konkankoh from Cameroon shared: "I was sad when I arrived at the conference because of the unrest in my country Cameroon. The governor of my region visited Bafut Ecovillage, and was happy to see the ongoing work and inspired by the GEN tools we use in Cameroon for community transformation. I hope to approach my governor to talk about GEN, set up the national network, host GEN Africa in Cameroon, and be able to contribute more to GEN."
Ecovillage Playing Cards Training at Ewu Community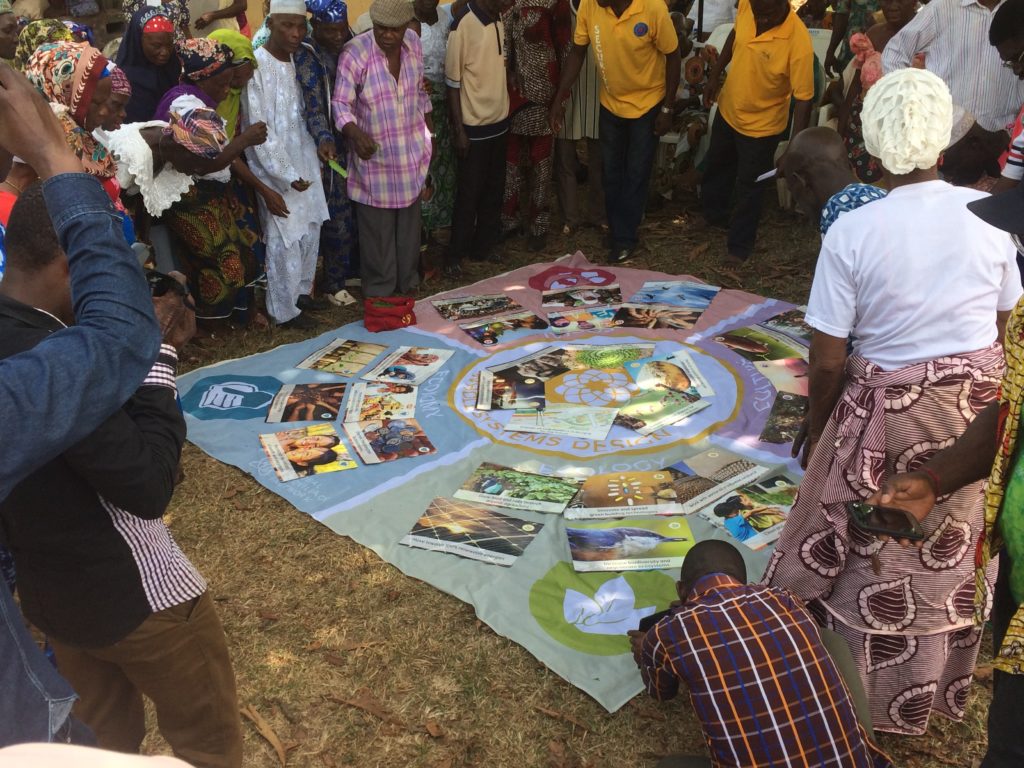 The meeting took place at the Chief's Palace in Equare (one of the 7 communities that make up the Ewu community). Ewu is one of the local districts in the Esan local government in Edo State, Nigeria.
The St. Benedict Monastery was recognized as a moral and economic empowerment structure of the community through a cooperative society called EDEMCS. Members of the Coop include farmers, bike riders, craftsmen with most of them present at the training.
Thus, there were over 82 participants from more than 10 countries including GEN members and representatives from 5 of the 7 Ewu communities. It was particularly interesting to get to know the Ewu community hierarchy: the men and women societies, christian and Muslim communities, and the initiation into the Council of Chiefs and Council of Elders. Most of the leaders and elders came to learn about Ecovillage principles and to welcome GEN into their community.
For communities to be strong, their culture needs to be strong. This statement is true to the people of Ewu as the playing card training revealed their rootedness in cultural rites, rituals and diversity. Also, the diversity in the Ewu community – with regard to gender, status, religious diversity, showed that the community upholds peace as a key factor to their development despite their diversity. They live, share and build community together.
All participants placed dried (weaknesses) and fresh (strengths) leaves on the cards to assess the strengths, weaknesses, needs of the Ewu community.
During the feedback session, participants highlighted that one of the biggest challenges in Ewu is poor water facilities. Msanja Gerald from ECO-ACT project in Tanzania proposed some technical solutions that could be applicable in the area like rain water, roof harvest, wells and sand damps. The women sang a prosperity song and we all danced to the rhythms.
You can also read more about GEN Africa's activities in the 2017 Annual Report.
Ecovillage Development Programme_GEN
GENAfricaConference2017_Technical Report
Below is a link to downloadable presentations by participants at the conference in Nigeria
https://drive.google.com/open?id=1kOqkWn49eCzVPCuWLHe1HmpErL_ARDfT