Intentional Ecovillages and Their Role in Global Transformation – with Sabine Lichtenfels and Macaco Tamerice
Thursday, 20 April 18:00 BST (British Summer Time) – Find your timezone here
Ecovillages have long been places of alternative living and solutions, but what is their potential and impact beyond the village itself? Hear Sabine and Macaco tell the stories of two of the oldest and most established ecovillages: Tamera in Portugal and Damanhur in Italy. Discuss what the role of ecovillages is, can, and should be in transforming our complex contemporary reality.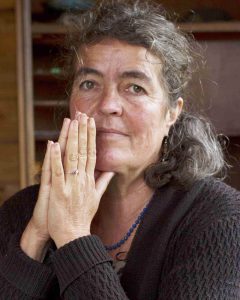 Born in 1954, Sabine Lichtenfels studied Theology in Germany. She is the author of many books, a freelance theologian, peace activist and co-founder of Peace Research Center Tamera, Portugal. Her spectrum of knowledge and activity comprises international peace work, cooperation with the Plan of the Healing Biotopes, community knowledge, spiritual research, a new female consciousness, reconciliation between the genders, and truth in love and eros. With her comprehensive knowledge and her radical commitment she is an ambassador for a global perspective for peace.
Sabine regularly visits and supports people and projects in crisis areas, such as Colombia or Israel-Palestine. Since 2005, she has initiated and facilitated various peace pilgrimages in these countries, helping to establish the Global Campus, an international education platform for building autonomous models for the future. She was nominated as one of the "1000 women for Peace" for the Nobel Peace Prize 2005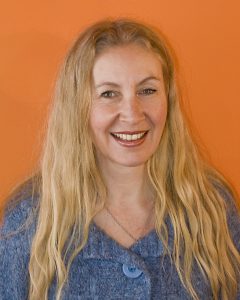 Macaco Tamerice has been living in the ecovillage Damanhur, Italy since 1993. For several years she has been working in international relations for Damanhur and is the Coordinator of International Community Relations.
In 2008, she became Vice President of GEN-Europe, in 2010 was elected President, staying in office until 2015. She is now serving on the advisory board of GEN- International, and is President of the non-profit Association Damanhur Education.
Macaco is an international speaker, facilitator and Gaia Education Educator.
Fluent in five languages, trained in community-building and conflict resolution during the last 23 years, Macaco has held many roles of social responsibility in Damanhur.