The Global Ecovillage Network (GEN) Connecting Communities for a Sustainable World
Ecovillages weave together the ecological, economic, social and cultural dimensions of sustainability and pioneer innovative solutions that enable villages, regions and nation states to fulfill the promise of the SDGs, the Paris Climate Agreement, and the outcomes of COP22. We put communities at the centre of the development processes. Ecovillage development programmes create wealth and employment opportunities, halt and restore environmental degradation, and provide communities with the knowledge, skills and tools to help secure their future.
Watch GEN at COP22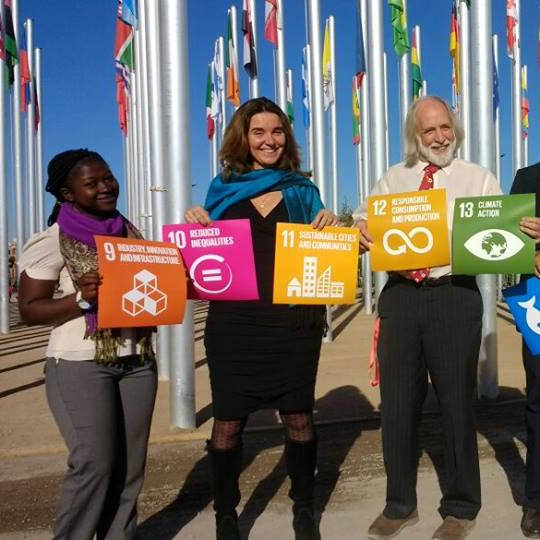 Watch webinars from COP22 featuring GEN experts from our delegation in Marrakesh. Learn more about the newly launched
GEN Consultancy
and the Pan-African Ecovillage Development Program.
Watch webinars
GEN Consultancy

GEN Consultancy
seeks to share some of the world's best practices in the field of community sustainability and resilience through a highly skilled and diverse network of expert consultants. At this time, when we face the challenges and opportunities afforded by the Sustainable Development Goals and the Paris Climate Agreement, the sharing and transferring of expertise and grounded experience is crucial to the success of our endeavours. The GEN model of sustainability embraces five dimensions: the ecological, economic, social, cultural and whole systems design. While many sustainable solutions will weave together several of these strands, we present them according to the separate dimensions as a way to facilitate your access to, and understanding of, the variety of approaches. The Consultants profiled here are a sample of the GEN Consultants available worldwide.
Pan-African Ecovillage Development Program
For the past 20 years the Global Ecovillage Network (GEN) and it's regional affiliate, GEN-Africa, have been developing a transformative model, using an integrated, multi-sectoral community-based approach to create sustainable and resilient ecovillage communities in Africa and around the world. GEN is now developing a 'Pan-African Ecovillage Development Programme' designed to radically reform current development practices and put communities, sustainability, and wealth creation at the heart of the development process. We are looking for the best practices and success stories that can be replicated and scaled up. And we welcome governments, development and grassroots organizations, educational institutions, and intergovernmental organizations to join us in the development of this novel programme.