With Kosha Joubert and Trudy Juriansz
October 13 – 16
Are you curious about regenerative community living and how ecovillage design can support you to take action and transform your life, project or community?
From traditional rural villages to urban neighbourhoods and new intentional communities, ecovillages across the globe are exploring ways of living together that support both people and planet to thrive.
This experiential training and networking event takes you on a participatory journey through the framework of whole systems thinking and participatory design that is at the heart of the ecovillage movement.
Join to learn about ecovillages around the world, discover Ecovillage Design, and explore how to use it to transform your own life, community and the world around you.
You will gain:
Inspiration from ecovillages around the world, including their different approaches to socio-economic structures
Practical ideas for how to take action and transform your life, community or project using Ecovillage Design
Familiarity with GEN's 30 Ecovillage Design Principles
Familiarity with GEN's map of social, ecological cultural and economic regeneration
Deeper knowledge of ecovillage development as a tool for climate change adaptation and reaching the UN Sustainable Development Goals
Ways to engage actively in community-building exercises grounded in decades of hands-on experience from resilient communities worldwide
Preparation to become a GEN Ambassador
Who is this training for?
Interested individuals
Change Makers
Community leaders
Social Enterprise leaders
Government agencies
We look forward to welcoming you!
Dates: October 13 – 16 2019, with opening ceremony and banquet on first night, and a networking event and closing ceremony on the 16th
Place: House of I, China
Training fee: 5000 RMB all inclusive, with
For information about food and accommodation, please contact: Dorota Owen: [email protected]
Times: 9.00 October 14 – 17.00 October 15
For more information & to register: contact Dorota Owen on [email protected]
Trainers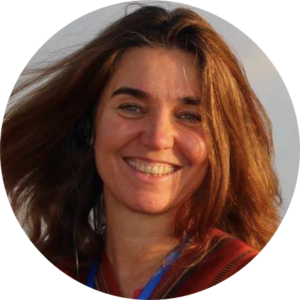 Kosha Joubert,  Executive Director of the Global Ecovillage Network.
With many years of experience as an international facilitator, trainer, and consultant, Kosha has worked extensively in the fields of community empowerment, intercultural collaboration and sustainable development. She is also a co-founder of Gaia Education,developing trainings at the cutting-edge of sustainability, and co-author of the internationally applied Ecovillage Design Education curriculum .  You can see her TEDx Talk on Ecovillages here: www.tinyurl.com/tedtalkkosha. In 2016, Kosha received the Dadi Janki Award – 100 Women of Spirit.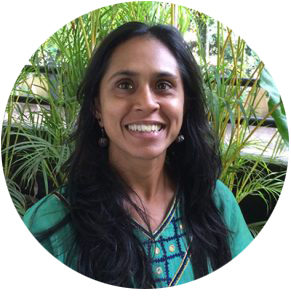 Trudy Juriansz, Networking Director of the Global Ecovillage Network
Trudy is an accredited trainer in GEN, Gaia Education (Ecovillage Design Education), Analog Forestry (a design science for forest ecosystem restoration) and yoga, and holds a graduate degree in Sustainability Education. In addition, she has studied, practiced and taught permaculture and deep ecology for many years. She has been the head of democratic school in Thailand for migrants and refugees, managed a sustainability education centre in Sri Lanka, and co-produced creative social change symposiums (with Ferment Collaborate).

Terms and Conditions
Registration is validated by payment of the full course fee, and a space on the course is guaranteed only through payment of the course fee in full
Cancellations
All cancellations must be made in writing to [email protected] If ​you ​have ​to ​cancel ​your ​participation ​in ​the ​training, you are welcome to nominate someone to take your place. In case you cannot find a replacement, the following rules apply:
If you cancel more than four weeks before the training start date, we will refund the ​amount ​you ​have ​paid ​minus​ £55 ​for ​administrative ​costs.
If you cancel within four weeks of theworkshop start date, we will refund 50% of your ​payment ​after ​deducting ​£55 ​for ​administrative ​costs.
If you cancel within one week of the workshop, we are unable to refund any of your ​payment.
If you cancel after the workshop has started, we are unable to refund any of your ​payment.
If ​we ​have ​to ​cancel ​a ​workshop:
Sometimes we have to cancel a training due to unforeseen circumstances or low numbers. We will notify you of this four weeks before the start date of your workshop. In these circumstances​, we ​will ​refund ​the ​full ​amount ​that ​you ​paid.
Participation
We reserve the right to refuse admission to our programmes if, on arrival, participation appears to be inappropriate. We also reserve the right to ask any participant to leave if their behaviour is disruptive to the training or the function of our host venue, or interferes with the rights of others. In the final instance, all matters arising from a dispute are subject to Scottish law and are subject to the jurisdiction of the Scottish courts.
Certification
All participants are awarded a certificate of completion, provided no more than 10% of sessions have been missed

The training does not automatically qualify participants to be certificed GEN Trainers. To become a GEN Trainer, participants must fill in the GEN Trainer application form, and pass an interview to ascertain their suitability to be certified, or determine any additional steps required to be so.
By signing up to this training, you agree to these terms and conditions