Permaculture Design Course
Permaculture teaches us to reimagine and redesign the world around us.
Permaculture is a design approach and set of methods to create a more 'permanent agriculture.' Less inputs, more outputs, higher diversity of crops, and working with nature and each other to improve the results!
Get your Permaculture Design Certificate live online with the Global Ecovillage Network!

This special Permaculture Design Course explores Ecovillages — intentional and traditional ecological villages around the world — as examples and sources of expertise for permaculture design in action.
Registrations are now open for our next cohort starting on the 17th of September, with live sessions on Thursdays and Saturdays until the 10th of December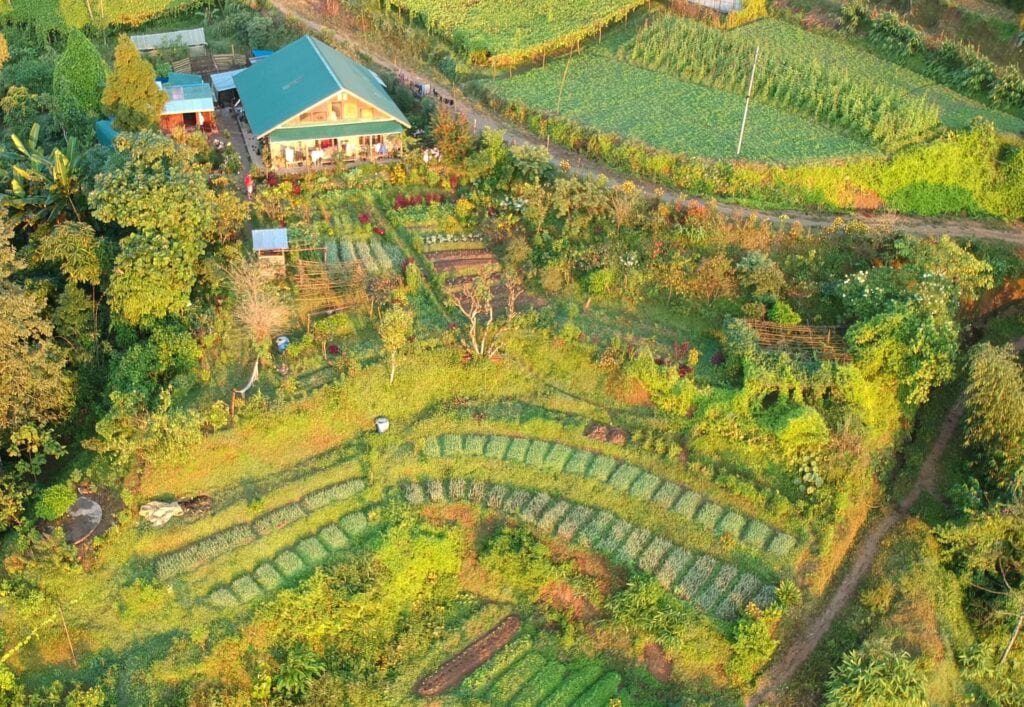 Earn Your Permaculture Design Certificate online!
Fun live classes, plus video recordings
Available for multiple timezones with global attendance
Taught by expert instructors with featured guests
72 Hours, 5 – 7 hours per week over 2.5 months
Interactive Online Groups, plus Videos and Resources
Scholarship and Sponsorship opportunities available

Read Details below, and register now!
Learn Permaculture and Ecovillage Design online with experts and founders of the Permaculture and Ecovillage movements with this unique Permaculture Design Course.

From how to create a permaculture food garden to using the principles of permaculture in community design and beyond, this permaculture design course is designed to give you the tools, connections and capacity to skillfully bring permaculture into your life.
As a student, you get access to:
Live classes and workshops with amazing teachers, including Permaculture co-founder David Holmgren
A vibrant online learning community with changemakers from around the world, where you can interact, plan, collaborate and share your progress, insights and inspirations
Recordings of all live classes to watch or repeat at your leisure
Live Q&As and support to design your own permaculture project with lead facilitator André Soares, founder of Ecocentro IPEC and Planet Schooling
Handouts, exercises and course texts that are yours for life
Access to our short intro course to GEN and Ecovillages included in the price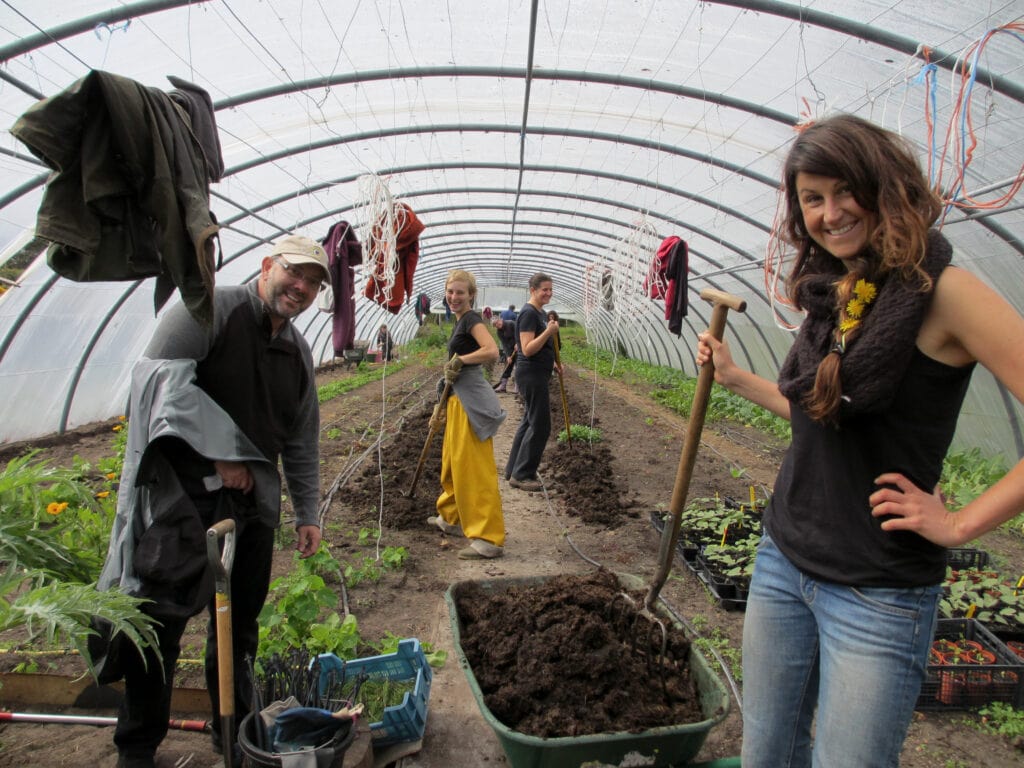 Enjoy a Permaculture Design Course packed with:
Expert instruction with insightful guest speakers.
Engagement opportunities with groups and experts.
Live classes with recordings, plus bonus materials.
Ecovillages as examples of permaculture design.
Followup resources to visit or create ecovillages.

Earn your Permaculture Design Certificate online
The course is certified by Ecocentro Ipec, Brazil and Ecoversity Academy, Australia as well as GEN, meaning you will be a certified Permaculture designer at the end.
To gain your certificate, you will need to complete 72 hours of coursework, which is standard for a PDC.
Permaculture, or permanent-culture as it was coined by Bill Mollison and David Holmgren in Australia in the 1970s, is an applied systems thinking method using nature and conscious ecological design as a framework for building resilient systems. Permaculture teaches us to observe nature's patterns to design regenerative systems that work with one another to create solutions.
This online course draws on expertise from around the world, and features some of the leading educators, innovators and practitioners in the field.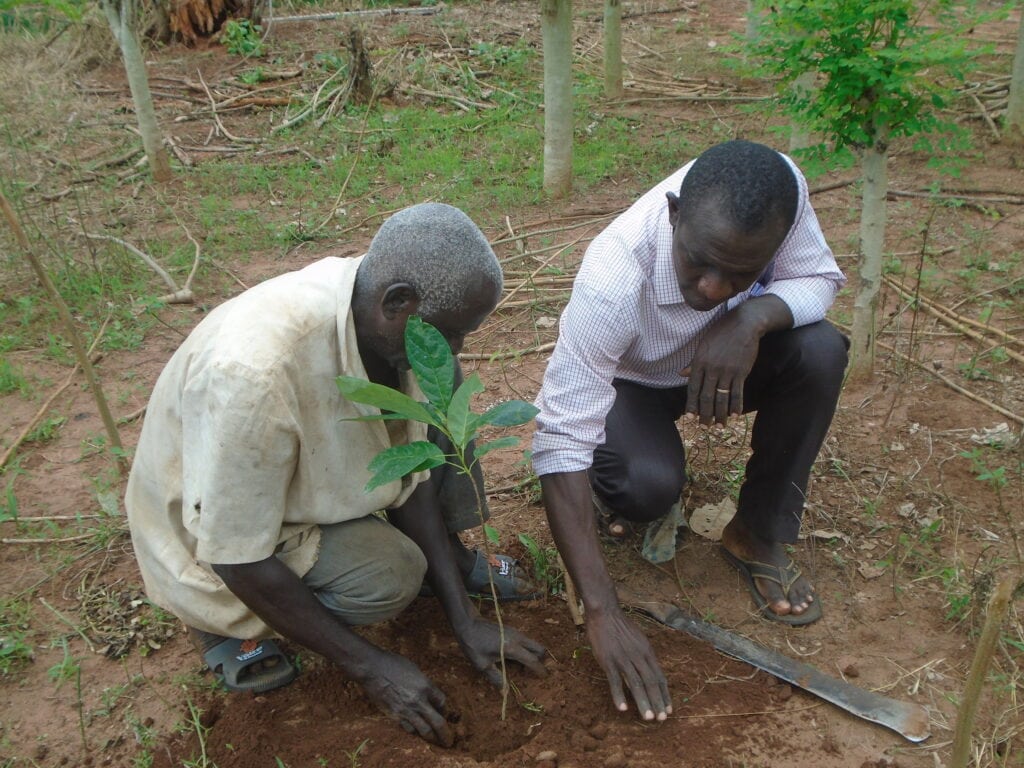 Permaculture Design Course covers:
Introduction to Permaculture and Ecovillages
How to live with the Principles of Permaculture
How to Start a Permaculture project
Understanding climate and patterns in nature
Design for human comfort and regeneration
How to use Permaculture design to value water
How to make soil and create food gardens
How to build Permaculture food forests, country or city
Bioconstruction and energy: How to design and build natural homes with appropriate technology
Strategies for bioregional development
Design to prepare for disasters
Design an integrated Permaculture System
Your Commitment
This course involves the 72 hours of active learning required for you to gain your Permaculture Design Certificate. Expect to spend a total of approximately 6 hours per week, divided into 2 hours of interactive live video classes, 2 hour live Q&A, and 3 – 4 hours of self-paced study to integrate and apply what you learn.
All live classes will be recorded and available for you to watch for the full duration of the course. To qualify for the certificate, we ask you to deliver a final project design.
Times
You will be studying with passionate people from around the world – a deeply enriching experience that also makes scheduling challenging. To support as many people as possible to participate fully, we will create a diversity of opportunities to take part in live sessions as well as ways to catch up or work asynchronously.
Starting from 17 September, there will be live classes every Saturday from 10- 12 am UTC (check your local time here), and live support & review sessions every Thursday from 7 – 9 pm UTC (check your local time here) so that you can find a combination that works for you – attend the live class, or watch a recording and come to the live review & -which are open to everyone, whether you attended the live class or watched the recording.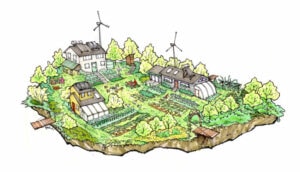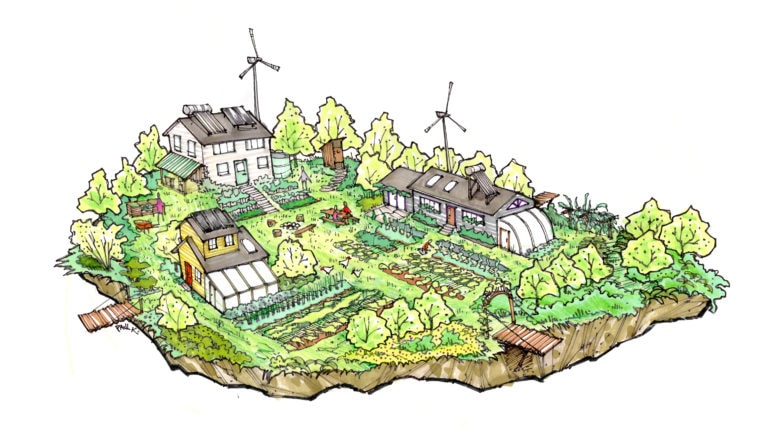 Scheduling for a truly global audience is difficult, and we hope this setup will make it possible for many people to attend. There will also be ample opportunity to discuss with participants and facilitators in the online community and throughout developing your project design.
Costs and Scholarships
The cost of this course is £1,245.
You can check the approximate value in your currency here. You can pay by card, or via Paypal or direct bank transfer – either the full price upfront, or in installments.
We offer discounts and scholarships for people from the Global South, from a non-majority background and/or from crisis areas. These will be allocated according to country of residence/origin, gender balance, diversity of ethnic background and cultural heritage, how you plan to apply what you learn, and meaningful role and service in your community. To make our scholarships possible we work with individuals and companies interested in supporting the regenerative movement. We also offer a 'sponsor another student' payment option during course registration, for those who want to give more in order to make it possible for someone else to attend.
We offer a range of discounts:
50% off for those who have completed a PDC and want to update their knowledge or interact with these facilitators
50% off for Participants from the Global South
25% off for Youth under 25 years
20% off for GEN Ambassadors
For groups of 5 participants, get one spot free

If you are interested to apply for a scholarship, you are welcome to fill out this form, and we'll get back to you!
Why take a PDC Online?
While we recognise the value of taking an in-person course, we also see immense potential for creating your own opportunities for hands-on implementation in your current setting, while being guided by international facilitators and connecting with participants from diverse regions. This format is ideal for "life-wide" learning, where you can continue with other commitments and weave your new knowledge into everyday activities, rather than engaging in a course in isolation from your regular life. Our past participants deeply appreciated the ability to directly put the lessons into practice and bring specific questions to troubleshoot their projects in real time. You don't have to wait eagerly to get home and get started, you can start right away!
Why take a PDC with GEN?
One fascinating aspect of Permaculture is that it can be applied in so many contexts, not just in growing food. By exploring the standard PDC topics with an ecovillage lens, you benefit from the holistic picture of how permaculture comes alive in a community setting. Several of the guest presenters are based in and/or are founders of ecovillages and bring this special perspectives. In addition, we will showcase specific examples of ecovillages actively applying permaculture principles and practices.
What Past Participants Had To Say
Reviews of the PDC with GEN!

"You created a wonderful space with global aspects. You gather us, envision us and share your amazing enthusiasm with us. We had a world tour, with whom, care for earth, care for people, and fair share. You plant big seeds that are blossoming in the worlds' multiple regions. I really think we are really lucky for witnessing this course as providing the diversity within its all potentials."
"I feel really uplifted… The world is now a more beautiful place. This has been so much more than the PDC I anticipated participating in. It has been so good to glimpse the diversity of our life situations – and our own very individual applications of permaculture. We have so much common ground too and to share on so many levels, to feel connected, is wonderful."
Here is an example of a final design project from the previous cohort.
Facilitators and Guest Teachers
A world-class team of pioneering Permaculture educators, practitioners and researchers will accompany you on your course, and answer your questions along the way.
André Soares – Lead Facilitator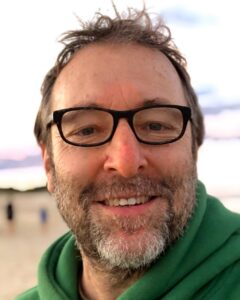 Permaculture Design & Natural Building Expert
Since co-founding Ecocentro IPEC in Brazil in 1999, André Soares has understood the need for permaculture design to be both functional, culturally relevant and artistic. This has resulted in the Ecocentro IPEC demonstrating various natural building techniques/models that are low cost, energy efficient, use local materials and are beautiful.
André has been responsible for more than 8500 sqm of natural buildings and many replicable technologies developed with the interaction of communities that represent solutions for social transformation. He has taught permaculture education in Australia, USA, Portugal, SpainHaiti, Argentina, and Brazil. His work with composting toilets has been seen at Boom Festival, Global Eclipse Gathering, Burning Man Festival and Strawberry Fields Festival.
Lucy Legan – Facilitator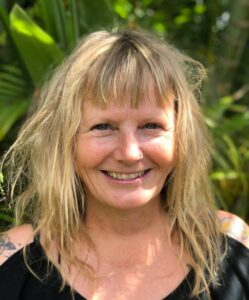 Permaculture Educator & Author of Planet Schooling
Lucy Legan is co-founder of Ecocentro IPEC in Brazil, the most comprehensive reference centre of sustainability in Latin America, demonstrating scalable social technologies models. She has been teaching sustainable education for over 20 years. Lucy has played an integral role in environmental education in Brazil, a best-selling author of educational books on sustainability literacy, and seed saving. She is a public speaker and long- time ecologist.
Lucy is passionate about encouraging individuals to take environmental actions that will make a difference. Her quirky edible gardens have been tasted at Boom Festival in Portugal, Global Eclipse Gathering in the USA, Rainbow Serpent Festival and Strawberry Fields Festival in Australia. She is both an M. Ed and a Diplomat in Permaculture since 2005.
Taisa Mattos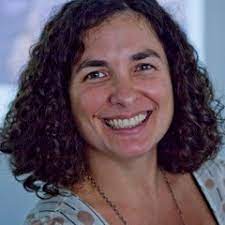 GEN Educator Coordinator, Ecovillage Researcher and Author, Certified Gaia Education Trainer
Taisa is an experienced Gaia Education certified trainer. She has coordinated and taught Ecovillage Design Education Programmes since 2009, having contributed to 26 programmes so far, all over Brazil also in Portugal, Argentina, and Mozambique. Currently serving as Education and Research Coordinator at the Global Ecovillage Network (GEN), Taisa works as an international trainer and consultant in the fields of sustainability, social innovations, and community life.
Ecovillage researcher and Board member of the International Communal Studies Association (ICSA), Taisa is the author of the book Ecovillages: building a regenerative culture. She holds a masters degree in Communities and Social Ecology and is also a Professor at the Post-Graduate Program on Pedagogy of Cooperation and Social Methodologies in Rio de Janeiro and São Paulo (UNIP/Projeto Cooperação).
Leader author of the GEN Regenerative Urban Communities Manual and Project Coordinator of the Ecovillage Transition in Action, an Erasmus+ Strategic Partnership Project on collaboration between community-led initiatives and local authorities for regional sustainability. Taisa has contributed to transition initiatives both in urban and rural areas, being the co-founder of Terra Una Ecovillage (Brazil, which she left in 2013) and other small urban communities in Rio. She has been actively engaged with the Ecovillage Movement since 2004.
David Holmgren – Guest Teacher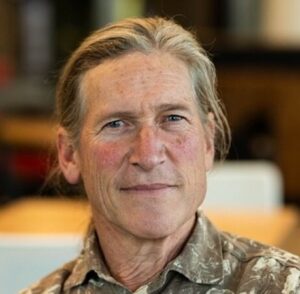 Permaculture Co-originator, Author and Design Expert
David Holmgren is best known as the co-originator of permaculture. In 1978, he and Bill Mollison published Permaculture One, starting the global permaculture movement.
Since then, David has developed three properties, consulted and supervised on urban and rural projects, written eight more books, and presented lectures, workshops and courses in Australia and around the world. His writings over those three decades span a diversity of subjects and issues, whilst always illuminating aspects of permaculture thinking and living.
As well as immersion in the practical side of permaculture, David is passionate about the philosophical and conceptual foundations for sustainability, which is the focus of his Permaculture: Principles and Pathways Beyond Sustainability (2002/2017). His Future Scenarios work has seen him recognised as a significant thinker about the 'Energy Descent' future. RetroSuburbia: the downshifter's guide to a resilient future (2018) is his 592-page manual showing how people can downshift and retrofit their homes, gardens and selves for resilience into an uncertain future.
Robyn Francis – Guest Teacher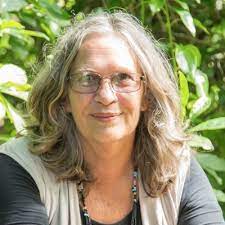 Permaculture designer, educator, presenter, innovator and founder of Permaculture College Australia
Having worked in Permaculture since 1983 throughout Australia and overseas, Robyn was founding director Permaculture International Ltd (PIL) in 1987, designer and creator of Djanbung Gardens, Australia's leading permaculture centre, and was member of the National Reference Group which developed the Accredited Permaculture Training™ (APT) for Permaculture International.
Robyn has dedicated the past 25 years to empowering people to be effective agents of change. Her students include some of permaculture's leading teachers and activists.
Roberto Perez – Guest Teacher
Environmental Education & Biodiversity Program Director, the Foundation for Nature & Humanity
Born in Havana in 1970, Roberto Perez is the Environmental Education & Biodiversity Conservation Program Director of the Antonio Núñez Jiménez Foundation for Nature and Humanity, the oldest environmental organization in Cuba. A graduate of the University of Havana with a degree in Biological Sciences, he later did post graduate specialization in Community Based Natural Resources Management at the University of Nova Scotia, Canada.
Roberto has been part of the Cuban Permaculture movement since its introduction in the country in 1993 after the so called "Special Period", caused by the collapse of the Soviet Union when Cuba lost access to oil, fertilizers, pesticides, and virtually all trading partners that the small island nation depended on to survive, facing economic collapse overnight. He is one of the primary interviewees in the extremely popular, The Power of Community: How Cuba Survived Peak Oil, produced in 2005. Roberto has traveled extensively presenting Cuba's approach to sustainable living in the face of declining petroleum and other non-renewable resources.
More exciting guest speakers will be joining us to surprise, enrich, and delight our course!