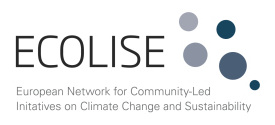 ECOLISE is the European coalition of organisations supporting local community initiatives, including GEN. The members of ECOLISE include international, national and sometimes regional networks of community-based initiatives, as well as other bodies engaged in European-level research, training, communications or other activities to support community-based action on climate change and sustainability.
By bringing these organisations together, ECOLISE seeks to establish a common Europe-wide agenda and a platform for collective action. GEN Europe, GEN International, Gaia Education and the ecovillage networks of the Baltic Sea Region, Estonia, Denmark, Iberia and Italy are members together with transition and permaculture networks and European ICLEI, a local government network for sustainability.
During 2014 the 25 founding members obtained a royal decree from the King of Belgium to establish an international non-profit association. ECOLISE will hold its first-ever General Assembly on 6-8 February 2015 in Freiburg, Germany. The gathering will elect the organisation's leadership, set fees, and decide the immediate priorities for the coalition.
Read more about ECOLISE on their webpage: http://www.ecolise.eu/