This online project navigation tool was created to enhance collaboration between community-led initiatives and local authorities to scale sustainable development. It provides local initiatives and authorities with an innovative framework and collaborative methodology for tracking the implementation of multi-stakeholder projects in ways that build inner and outer resilience, and matter to local communities.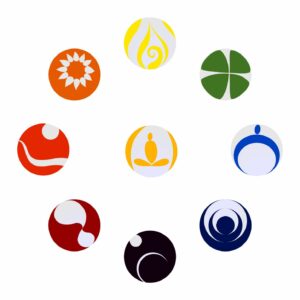 The form of the tracker is an online survey that project teams progressively fill in as their work develops. It keeps results and reflections logged in a public place for increased accountability and publicity. It is free to use and open to everyone. Using the tracker, you will:
Be guided through each step of creating and implementing your project
Deepen collaboration, resilience and regeneration at personal, collective and community levels
Be supported by questions for reflection, writing prompts and checklists for actions to take
Access free and open-source resources, guides and templates for every step of the journey
Benefit from a tool that supports you to set shared goals and agreements, and keep accountable to them
Track your goals, actions and outcomes in a way that at the same time creates a final project report you can use for communication, fundraising and more
Recieve a simple project website with up-to date information about your goals, team and progress
The methodology of the tracker is based on the Journey of Regeneration – a 9 step process for creating projects that contribute to regeneration and resilience at individual, team and community levels. Each of the 9 stepping stones takes you through a phase of designing, implementing, evaluating and celebrating collaborative projects through outlining key intentions, questions, actions and resources for each one – from initial inspiration to rest and reflection.
To get started, simply start filling in the form in the button below!
To see all projects using the tracker, go to the active ecovillage transition projects page:
This tool was created by GEN, ECOLISE, St Andrews University school of Sustainable Development, GEN Germany and Hurdal Ecovillage as part of the Erasmus+ funded Ecovillage Transition in Action project. Other outputs from that project have inspiration, information, activities and resources to support this navigation tool. The Toolkit describes some of the main resources used including the Map of Regeneration, the Journey of Regeneration and the UN Sustainable development Goals and has 20 interviews and stories of inspiring examples of creative collaboration. The Handbook for Collaboration explains who might collaborate, how to collaborate and offers examples and activities. The Trainers' Handbook is especially useful for those facilitating collaborative processes and has explanations of learning processes and a treasure chest of 40 additional activities to facilitate learning. You can access these additional resources as a whole or for better understanding of particular resources.