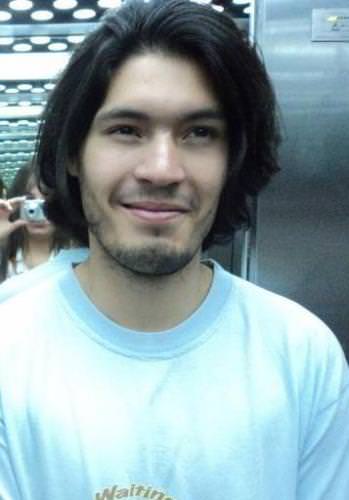 Hi to everyone! I'm a History student, Buddhist and Wushu/Taichi Practicant. Born on 1988.
It's been a while since I'm interested in joining (and/or eventually maybe forming) a community based around harmony, spirituality, reciprocity with nature, self-sustentability, and a simple life...
I love chatting, practicing Taichi, watching movies, and hang around with people, I'm not really resourcefull in most of the topics concerned Eco-villages...but I'm a quick learner :)
"Hola a todos! soy un estudiante de historia, Budista y practicante de Wushu/Taichi. Naci en 1988.
Hace ya un tiempo estoy interesado en unirme (y/o eventualmente quizas crear) una comunidad basada en la armonia, la espiritualidad, la reciprocidad con la Naturaleza, La auto-sustentabilidad, y una vida mas simple...
Me gusta conversar, practicar Taichi, mirar peliculas, y andar con gente agradable, no soy muy versado en los temas que conciernen a las Aldeas Ecologicas y su funcionamiento...Pero aprendo rapido" :)
Site content by Federico Jose Luis Sanchez
Ecovillages
Region: CASA
Languages: Spanish, English, Guaran
"Dipam" It's a word in the Pali language that can be translated as "Island", "Refuge" or even "Nirvana". I choose this name inspired by Aldous Huxley's "Island" of 1962. My favourite book and in my opinion an excelent guide towards an permacultural and peaceful ecovillage project. An ecovillage oriented to create a peaceful an harmonious lifestyle within nature, using modern technologies, along some peaceful techniques (meditation, Taichi, etc) and comunity life. Using modern technologies … Read more
Blog posts
Terrain: * Water: The first priority is to find a terrain near a freshwater cause ​(a river, stream, ect) or otherwise a freshwater well (in Corrientes freshwater is easily achievable in Chaco presents more difficulty, but it's not insurmountable). * Power lines: if there are any laying around, that will facilitate the construction of the eco-village, although Dipam aspires to be independent later on, the possibility of having a nearby power line network allows a faster start and an … Read more