Providing a space for the teaching & practice of sustainable skills.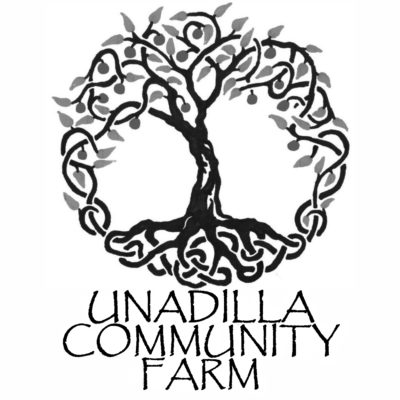 Unadilla Community Farm was founded in 2013 by a group of volunteers dedicated to the goals of the back-to-the-land movement. We are building an off-grid solar-powered homestead and education center following the principles of organic agriculture and permaculture design. We are situated on 12 acres of field and forest, alongside a growing Amish community in central New York State.
2020 is our 7th season welcoming interns. Our accredited internship program has attracted interns from North & South America, Africa, Asia, Europe, and New Zealand. Interns gain hands-on experience in no-till organic farming, regenerative agroforestry, permaculture, natural building, and food preservation. University students in the U.S. & Canada have earned course credits for our internship program (ask your advisor if you are eligible to earn credit too!).
Our internship is more than just a beginning farmer training program. It is an immersion into a rural, sustainable way of life. We are seeking interns interested in disconnecting from the mainstream, learning to support ourselves by growing our own organic produce, utilizing natural building methods to construct our barn and dwelling structures, making our own household products like soap and shampoo, reviving traditional agricultural and lifestyle practices, and living in community.
Our farm is organized and run cooperatively. We grow over 200 varieties of organic annual and perennial vegetables, mushrooms, herbs, and cold-hardy fruits, nuts, and berries. We run a hyper-local CSA program for families within a 25-mile radius, and also sell to natural food stores and restaurants in our area.
We are using natural building methods, as well as local and salvaged materials, to construct our farm's infrastructure. Our completed projects include a skoolie (converted school bus), chicken tractor, high tunnel, and an off-grid tiny home with solar panels, rainwater collection, and wood-burning stove. We are in the process of completing a traditional New England timber framed barn on a rammed tire "Earthship" foundation.
Primary interests: Social (Diversity & Cohesion, Trust & Communication, Health & Healing); Culture (Defend & Protect, Nature Connection); Integral Design (Contextualised Design); Ecology (Ecosystem Restoration, Seeds, Food & Soil, Green Building, Renewable Energy & Transport); Economy (Sharing & Collaboration)