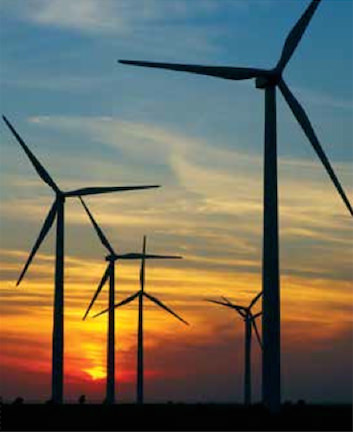 Ecovillages, by definition, are communities striving towards high quality lifestyles that have low ecological impacts. As such, they are modeling how we can live well and lightly together in a post-oil future. But even with their focus on renewable energy, sustainable agriculture, and voluntary simplicity, ecovillages will never be able to reduce their impact to zero. In addition to reducing their ecological and carbon footprints, ecovillages also need to consider how to account for their unavoidable impacts. But how?
At least with respect to CO2 emissions, the only option traditionally has been to purchase carbon offset credits on the Voluntary Carbon Market (VCM). These credits represent the CO2 mitigation benefits of reforestation, renewable energy, and other environmental projects and enable consumers to "offset" their emissions and claim to be "carbon neutral."
Over 100 carbon offset companies have transacted $4B of carbon offsets to support mitigation projects, especially in developing countries. Despite its success, offsetting has a number of critical challenges:
Inefficient: Due to verification costs, overhead, and profit-taking by third party certifiers, as little as 30% of funds make it to actual projects.
Large and Non-local: To achieve an economy of scale, the VCM is constrained to supporting large, distant and typically "anonymous" projects that offer little meaning or value to consumers.
Lack of Trust: Over 50% of survey respondents believe offsetting does not produce real reductions and 70% believe offsetting companies are not transparent in their dealings. Only 35% trusted claims of "carbon neutrality."
Negative "Story": Offsetting is often unfavorably equated with greenwashing and 16th century "indulgences", where parishioners could pay the church to absolve them of their sins. Offsets are similarly accused of allowing people to buy a clean conscience while delaying meaningful action.
Lack of "Additionality": To be valid, carbon offset projects cannot result from "business as usual" and must happen because of their access to VCM funding. This is often very difficult to prove and some estimate up to 70% of offsetting projects would have happened even without VCM funding, in which case they're not really offsetting anything.
Leakage: While standards and measures of accountability have improved, there are persistent concerns around "leakage" where negative environmental impacts of a project are simply moved elsewhere rather than mitigated.
More broadly, offsetting limits how we think about and respond to climate change. Is it really enough to be carbon neutral when the world clearly isn't? If, by some miracle, everyone suddenly decided to offset their emissions, we would quickly run out of mitigation projects to support. And if, by an even larger miracle, humans halted all carbon pollution today, there's already enough in the pipeline that we're still going to have to deal with 10+ feet of sea level rise, rampant spread of vector born diseases, declining agriculture and fisheries, millions of environmental refugees, and other consequences of global warming.
Rather than limiting ourselves to carbon neutrality, let's set broader goals to support a healthy planet for our children and all life. Yes, of course we need to reduce carbon pollution as quickly and as fully as possible. But we also need to do so much more! We need to preserve biodiversity and wildness; we need to develop local and resilient food systems; we need to fight for climate justice; and we need to deconstruct and replace the political and economic systems that got us into this jam in the first place. Ecovilages are doing all of this, but we can't support any of it through offsetting.
All of this hit home for me after I founded Living Routes, a non-profit which partnered with the University of Massachusetts – Amherst to run study abroad programs based in ecovillages around the world. We ran semester, summer, and January-term programs at Findhorn in northern Scotland, Auroville in southern India, Kibbutz Lotan in Israel, and many other locations. It was wonderful work and, in the end, over 1,500 students woke up to new possibilities in their own lives and for the world through participating in these programs.
But there was a problem. Here we were, an organization all about sustainability and yet we were emitting megatons of carbon pollution through all of our student and staff travel. I knew that the programs were having a positive impact in the world, but I also felt we needed to account for all these unavoidable emissions.
I considered purchasing carbon offsets, but was wary for all the reasons cited above. So, rather than donate to distant and anonymous carbon mitigation projects we decided to support projects happening right in our host ecovillages such as solar cookers in Senegal, electric rickshaws in India, a recycling center in Mexico, and tree planting wherever we went.
It worked really well. Students liked being able to account for their emissions and giving back to their host communities, the ecovillages loved the support, and it was a great way for Living Routes to deepen its relationships and walk its talk.
But it wasn't always easy. Collecting emissions data, deciding what project to support to distributing and tracking funds… to be honest, it was often a pain in the butt. For over a decade I kept wishing someone would set this up as a business to make it easy for me and others who want to move beyond offsetting and do something meaningful in response to our unavoidable emissions.
I finally got tired of waiting and, in 2012, left Living Routes to start a new social venture called Earth Deeds. Earth Deeds has coined the term "onsetting" to describe this new system that drops the controversial claim of carbon neutrality, prices emissions based on the Social Cost of Carbon (another topic unto itself), and enables funding to support local and meaningful sustainability projects that are responding to climate change.
Rather than "neutralizing" our environmental "sins" through carbon offsetting, the idea of onsetting is to…
recognize and appreciate all that fossil fuels have enabled;
reduce carbon pollution wherever possible;
internalize the externalized costs of burning fossil fuels; and
'pay forward' these costs in ways that can help heal our world.
Onsetting resolves the problems of offsetting and offers the following benefits:
Increased Efficiency: By avoiding costs associated with third-party verification and other middlemen, at least 85% of funds can be sent to the projects.
Support for Small, Local and Non-mitigating Projects: Users can search Earth Deeds' extensive database of projects or, better yet, they can locate (or create!) local projects that fit with their mission and values — many of which are in ecovillages! And because onsetting is not about buying "neutrality", funds can also support projects that do not directly mitigate CO2 emissions, such as education and social justice programs.
Trust in the Process: All transactions are transparent, use of funding is local and visible, and concerns around additionality become irrelevant.
A Positive Story: Through easy-to-use online tools, users can measure their emissions and generate positive stories of accounting for their environmental costs and giving back to their communities and the planet.
For example, fifty youth activists measured their impacts of attending an ecovillage conference in Switzerland and funded two of their own projects: a youth nature camp in Thailand and edible landscaping for schools in Zimbabwe. A study abroad organization onset the emissions for all of its programs and supported sustainability projects such as Crystal Waters Ecovillage in Australia and Ecovillage Transition Asia. And we're now working with the Global Ecovillage Network to onset their 20th birthday celebration and capitalize a Climate Leadership Award to be given to a project in a representative ecovillage.
Global warming is likely the greatest threat humans have ever faced and it is unfolding in our lifetimes. Earth Deed's "big solution" is empowering the millions of people, projects, and communities working now to create sustainable communities and healthy ecosystems. Let's work together to support the positive changes we wish to see in the world.
Daniel Greenberg, Ph.D. is founder and CEO of Earth Deeds, L3C, a social venture whose mission is to create a healthier planet by helping groups and organizations "onset" their CO2 emissions and support local solutions to global warming. Daniel previously founded Living Routes, a non-profit that enabled students to study abroad in ecovillages. For more information please visit earthdeeds.org or contact daniel@earthdeeds.org.