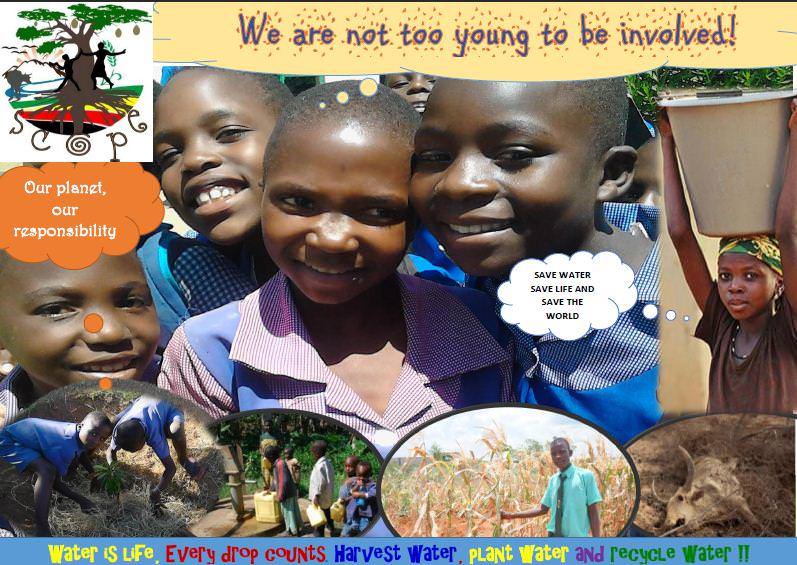 Climate change is affecting every country on every continent. Zimbabwe's green schools offer a best practice model in growing eco-sensitive food systems as a means of providing healthy food, increasing biodiversity in the face of drought, and mitigating climate change.
By Linda Kabaira, SCOPE Zimbabwe
The Toll of Climate Change on Southern Africa
Climate change is affecting every country on every continent. It has disrupted economies, affected lives, and cost communities and countries.
Today, my country Zimbabwe and other countries in southern Africa are being hit hard by El Niño, which saw the majority of Zimbabweans harvesting nothing in the 2015-2016 agricultural season.
According to Food and Agricultural Organization of the United Nations (FAO, 2016), El Niño is the strongest and longest weather event in the past 35 years. For southern Africa, El Niño means less rainfall for most countries, but higher rainfall in northern Tanzania and the Democratic Republic of the Congo. Across vast areas of Zimbabwe, this has been the driest year in decades, harkening back to 1981. Lesotho and Zimbabwe have declared states of disaster—experiencing the worst drought on record.
Schools and Colleges Permaculture (SCOPE) Programme: Growing Ecological Food Systems
The increased weather phenomena has made it difficult for women and children in Zimbabwe. Yet amid all the pain and despair lie strands of hope from SCOPE Zimbabwe working with young people to take action and create awareness in their communities on sustainable lifestyle practices.
SCOPE's work with schools aims to strengthen the resilience of food production in the face of ever increasing stress on ecological systems. The dry spell has affected most schools' food supplies and crop growth.
In Zimbabwe, schools grow their own crops, especially in the Midlands and Masvingo Province, with those schools losing over 70% of their crops and an estimated 30-50% reduction in the yield fruit trees due to the drought.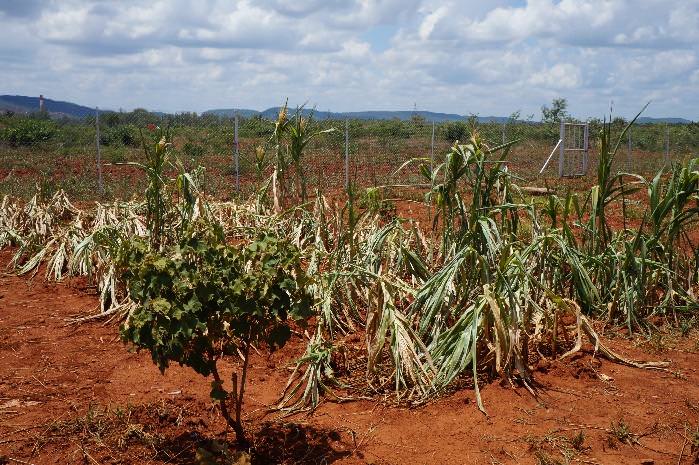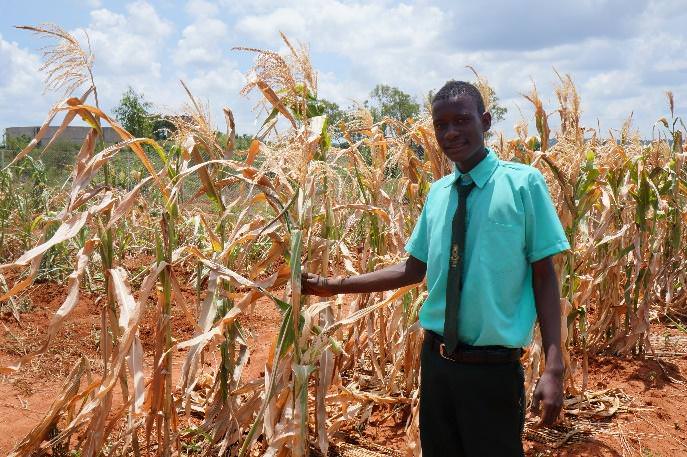 Batanai High School field scorched (right) and a surviving indigenous fruit tree planted in 2014 (left). Photo: Linda Kabaira, March 2016.
The SCOPE program continues to promote growing food as a means of improving health and nutrition through the campaign "Grow your own, cook your own, eat your own," launched in December 2013. The campaign promotes increasing ecological resilience, a holistic outlook on health and nutrition, conservation of biodiversity and natural resources, and mitigating the affects of climate change.
In the last three years, SCOPE has been working with 69 schools and experienced growth through communities requesting implementation of the same practices in their communities.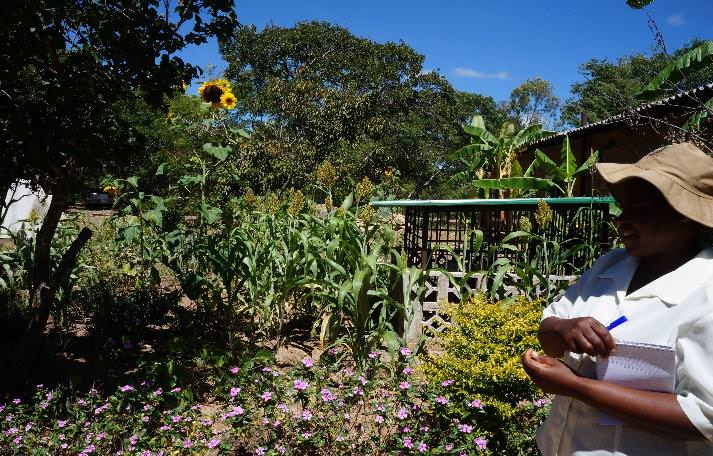 Theydon High School, classroom block area. Photo: Linda Kabaira, February 2016.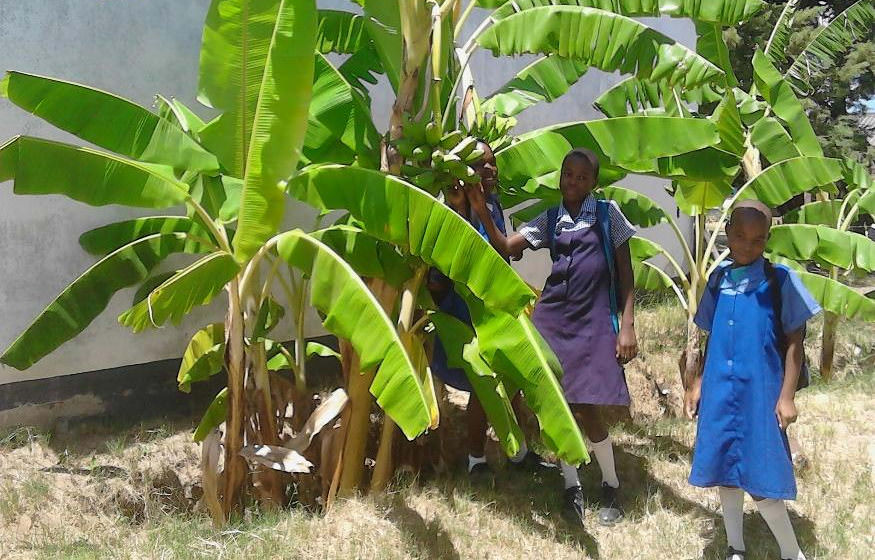 Tandi pri pupils holding their banana fruit. Photo: Linda Kabaira, February 2016.
School Gardens
In February and March 2016, SCOPE saw an additional 35 schools coming together for week-long Integrated Land Use Design (ILUD) programs. The programs aimed at cascading practical knowledge and demonstration of organic soil fertility management, water harvesting, recycling, plant propagation, seed saving and multiplication, and nursery management. This strengthens the schools' capacity to grow food. These 35 schools encompass a student population of approximately 24,250 pupils and 820 teachers.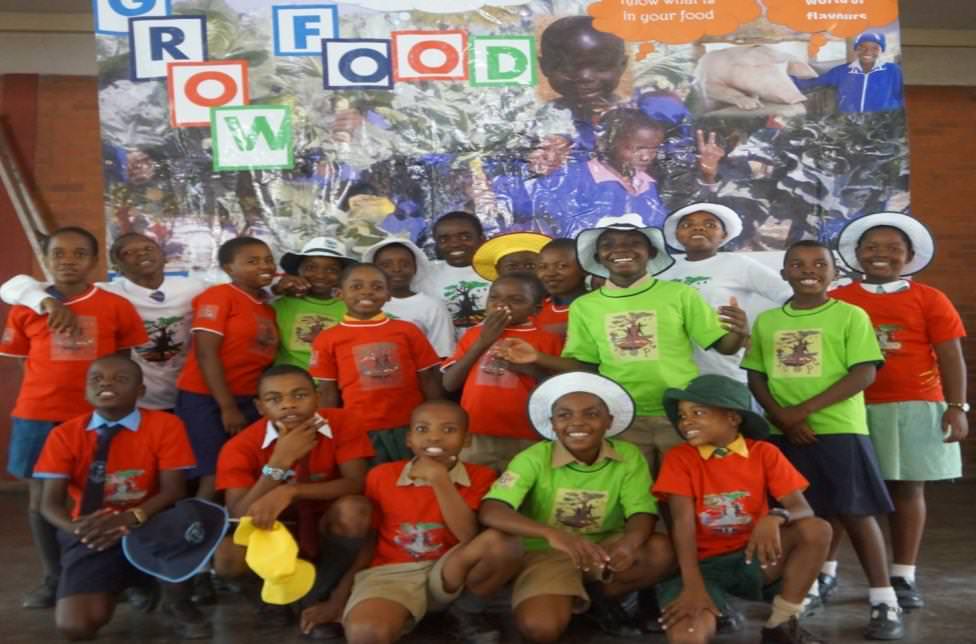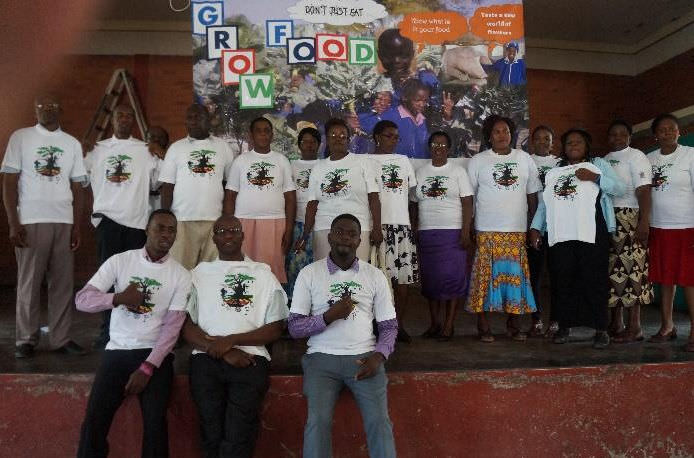 Under the campaign Grow Your Own, 9 follow-up sessions were conducted at the demonstration centre in collaboration with the communities, focusing on improving schools' ILUD designs, food production, and income generation. A total of 145 participants from participating schools and interested community members were educated in various components meant to strengthen their ILUD designs.
A workshop on food processing and preservation was among the sessions offered to educators. This focused on educating teachers on proper food preparation and handling to ensure that all the nutrients in the food produced at schools are preserved. The coursework included the construction of a local solar dehydrator, which uses locally available materials, and preparing foods that are grown in the school field and gardens.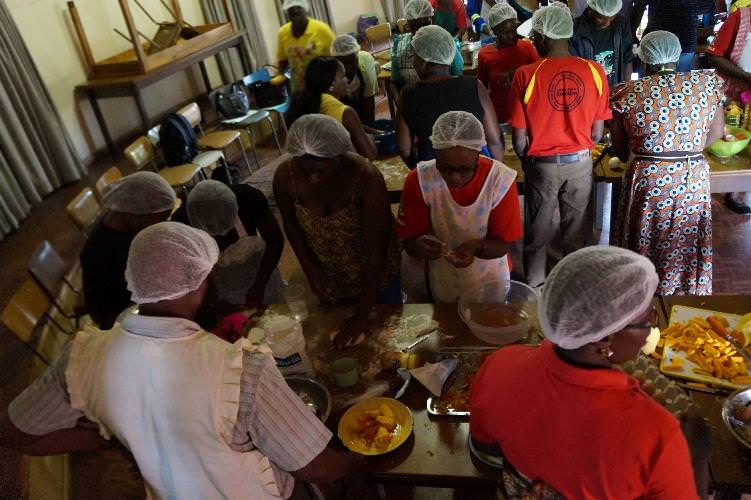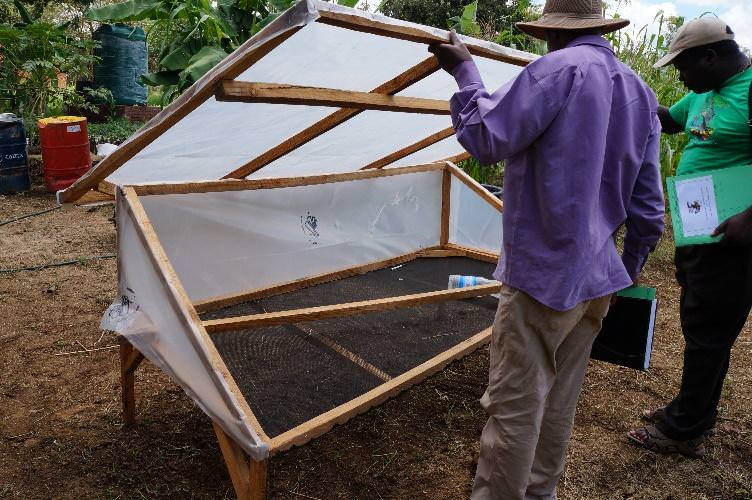 The Struggle for Clean Drinking Water
As the struggle for safe drinking water intensifies in Zimbabwe, SCOPE Zimbabwe, in partnership with the Ministry of Education, the Environmental Management Agency, and other organisations, came together to celebrate World Water Day on March 22nd, 2016.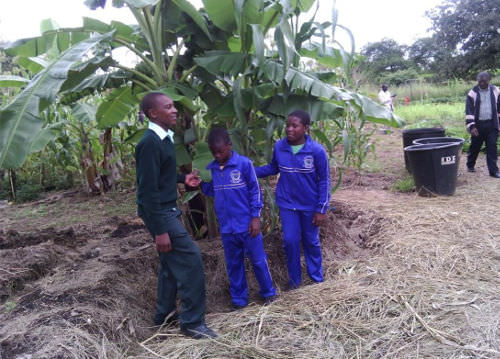 The celebrations saw children from schools around Harare, Zimbabwe's capital, coming together to share and create awareness on the actions they were doing and what Zimbabweans can do to save and utilise the available scarce resources.
Children and adults shared their stories and poems of water and talked about the activities they are engaged in.
Among the activities emphasized were: water recycling, greywater use in gardening, in-field rainwater harvesting, specifically swales, planting of water-loving fruit trees near buildings to promote water seepage, and replenishment of the water table. Fish farming was also discussed. This was done in conjunction with the commissioning of the solar powered borehole funded by the Lush Fund.