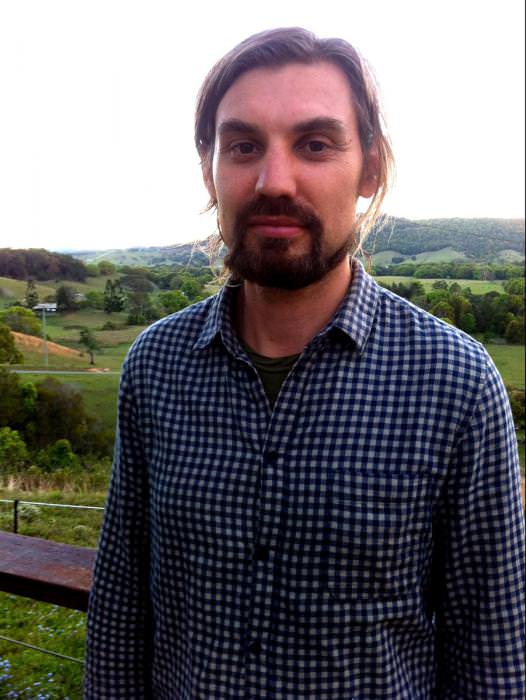 The NSW Government is set to abolish a successful planning policy that has seen more than 120 intentional communities established across the state over almost 30 years, most of them in the northern rivers. The policy allows groups of people to establish Multiple Occupancies (MO) or intentional communities on land of 10 hectares or more in rural or non-urban zones. by Chris Dobney (first published in http://www.echo.net.au)
Just three councils statewide will be exempt from the changes – Lismore, Shoalhaven and Byron – because they wrote an MO policy into their 2014 LEPs, although Byron's is more stringent than the state government's version.
The policy change will not affect already existing MOs but it will prevent any new ones from being created outside of these shires. The department of planning and environment (DoPE) commenced a review of the State Environment Planning Policy Review 2015 in June this year with only a one-month notification. Amongst this review was the recommendation to remove SEPP 15 – Rural Landsharing Communities.
Shane Schmidt, a representative of the Global Ecovillage Network (GEN), a town planner and a current resident of an MO in Mullumbimby, is angered at the move.
'The Department of Environment and Planning is not replacing the policy with anything. They are expecting local councils to now include local policies however most councils are under-resourced and this would not be a high priority for them,' he told Echonetdaily.
Stealth
Mr Schmidt is concerned rural landsharing will now go into the too-hard basket for the many north-coast councils that did not incorporate it into their 2014 LEPs. 'Rural Landsharing is a complex issue and therefore many councils do not have the ability to interpret the state policy. Effectively the removal of SEPP 15 removes the ability for land sharing communities in most of NSW by stealth,' he said. The proposal impacts all of NSW and in particular the council areas of the region without local rural land sharing policies such as Tweed, Kyogle, Ballina, Richmond Valley, Coffs Harbour, Bellingen and Tenterfield.
Mr Schmidt was also concerned that the advertising of the review was not broad enough. 'Many people would not have realised what the department was considering as the review included many policies and the proposed removal of SEPP 15 is lost in the detail,' he said.
He is calling on the Department of Planning and Environment to reconsider the proposed removal of SEPP 15.
'The department has not provided adequate justification for its removal. SEPP 15 is a progressive planning policy that should remain within the State Environment Planning Policies. It has for 30 years effectively allowed people alternatives to living with the environment and each other. I want to know why the state wants it removed,' he said.
Affordable and sustainable
Mr Schmidt believes the proposal will have a big impact for people seeking alternative lifestyles in NSW. 'Anyone now hoping to form a community in NSW or share land together will not be able to do so under this proposal. Removing SEPP 15 will result in removing the ability to create MOs and intentional communities in most of the state,' he said. 'The department has not provided adequate justification for the removal of SEPP 15 and when affordability and sustainability in housing is an ever increasing issue they should be strengthening the policy rather than removing it'.
'For the last 30 years MO's have provided affordable sustainable housing options for people who want to live in rural areas and have limited money as well as providing options for people that want to live more communally.
'MO's also are active in Landcare and rainforest regeneration successfully transforming degraded farmland to rainforest and bushland. For many people in the area rural land sharing is a legitimate way to live more sustainably within the area,' Mr Schmidt said.
People who are concerned about the removal of SEPP should contact the Department of Environment and Planning on (02) 9228 6333 or 1300 305 695 or email [email protected] (mailto:i[email protected]) or contact their local State MP.