International Summer Training Camp, August 2016 – Bridging cultural boundaries to share, learn, and cultivate peace and tolerance at a global level.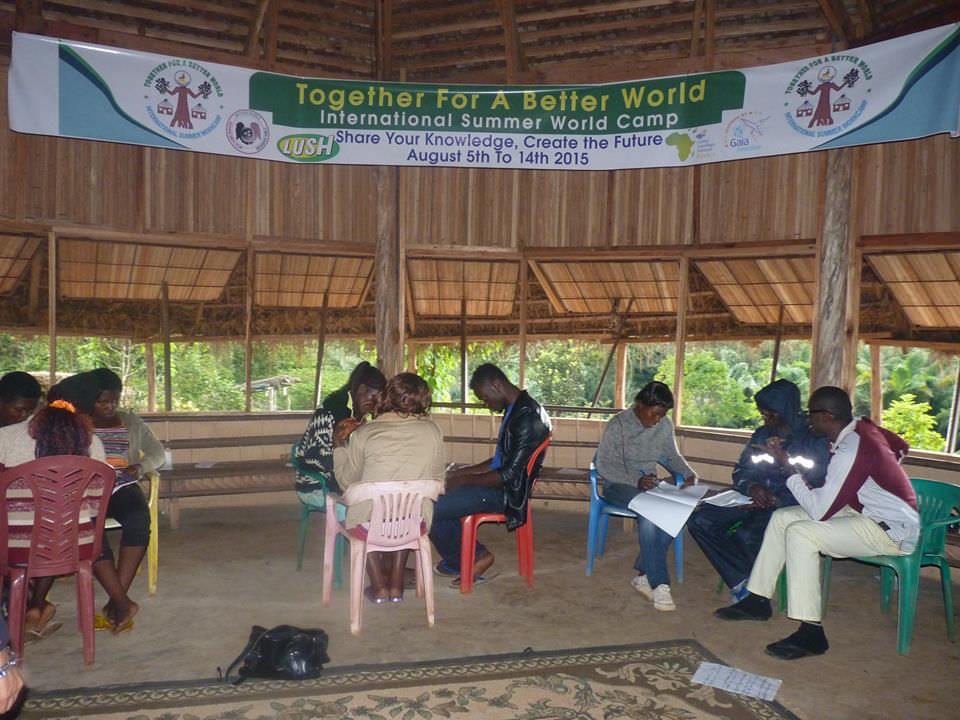 Since 2011, Better World Cameroon has been organizing an annual cross-cultural gathering with youth from around the world to share, learn, and cultivate peace and tolerance at a global level. Every year, the International Summer Training Camp brings together young people between the ages of 18 and 35 years.
In 2016, youth will come together for a 10-day intensive training on social entrepreneurship (August 5th-14th), with capacity-building trainings on themes like bee keeping, soil erosion control, water management, leadership and facilitation skills, civic rights, ethics and principles of permaculture, wind breaks, composting, ecological design education, integrated methods of pest management, mulching, tree planting and cultural exchange – to name a few!
This event will take place in Ndanifor Permaculture Ecovillage, which is a demonstration site for the Bafut Ecovillage Network under the auspice's of Better World Cameroon's umbrella organization. Ndanifor is surrounded by hills with patches of forest. The lodging facilities are made of local materials with wild gardens, serene with a view of the farmland and forest. It is a place for camping and spurs creativity.
Details
When: August 5th-14th, 2016
Where: Ndanifor Permaculture Ecovillage, Northwest Region, Cameroon (20 minutes drive from Bamenda)
Participants and Cost:
Core group of 5 sponsored youth, ages 18-35
10 local participants, self-sponsoring at 30,000 FCFA
5 international participants, self-sponsoring at 300 EUR
Highlights:
6th annual session of the International Summer Youth Camp
Focus will be on entrepreneurship and supporting small start-ups
Event is mainly facilitated and organised by Better World Cameroon presenters with guest facilitators
Contacts:
Ecovillage Design Education (EDE): Activism for Climate Change (October-November 2016)
Activism for Climate Change – Searching for a common language of change
Better World Cameroon has previously hosted two short EDEs ("mini EDEs") in 2014 (three days) and 2015 (7 days). This year, in partnership with the Global Ecovillage Network (GEN) International and with support from the German Foreign Ministry, a full length EDE is planned for September 18th–October 12th, 2016.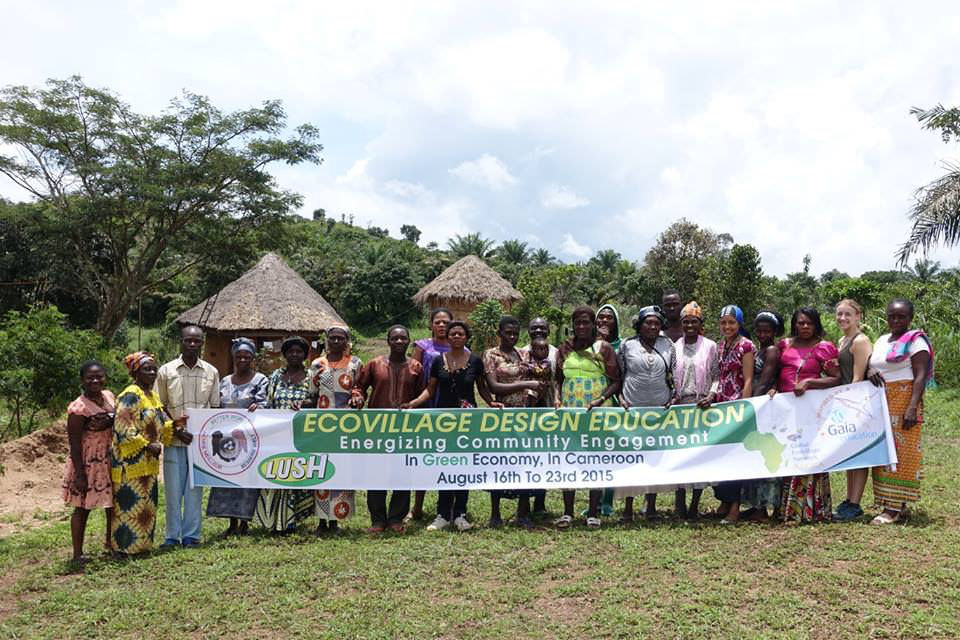 This 25-day course encourages applicants who are activists in fighting climate change and who are interested in networking, sharing ideas, and searching for a common language of change for the wellbeing of Mother Earth and survival of humankind. Through the course, participants will develop trust in each other, immerse themselves in Nature for a re-charge, and open their eyes to the magical web of life that surrounds them.
Two enterprising members of Better World Cameroon have taken up the challenge of adapting the ecovillage design curriculum to better suit the local realities of the African context in general and Cameroon in particular.
Sonita Mbah (who also serves as executive secretary of GEN Africa) and Herman Koh, both master's students at Gaia University, are partnering to design an educational paradigm that will include an integrative model for courses in ecovillage and permaculture design, youth summer camps, and entrepreneurship training.
Sonita and Herman's goal is that in the long term, their program will be able to offer university diplomas in regenerative enterprise that would be certified by Gaia University.
Details
When: October 12th-November 5th, 2016
Where: Ndanifor Permaculture Ecovillage, Northwest Region, Cameroon (20 minutes drive from Bamenda)
Target Participants and Costs:
A core group of 15 youth participants from all over Cameroon, fully sponsored
5 farming group representatives from Bafut, fully sponsored
Team of 5 GEN Cameroon representatives, fully sponsored. NGOs, civil society members, and officials and workers from government institutions can participate
7 places for self-sponsoring students – international participants: 950 Euro per person, coving training, full board accommodations, and meal plan
Highlights:
Better World Cameroon has experience from organizing two mini EDEs in 2014 and 2015
This course will be the first full EDE in Cameroon
Joint facilitation by Better World Cameroon and the Global Ecovillage Network (GEN) International
Trainers:
Kosha Anja Joubert
Joshua Ngwa Konkankoh
Sonita Neh Mbah
Guest facilitators
Contacts:
E-mail: [email protected]; [email protected]
Mobile: 00237 675038445 / 00237 677891580
Websites/Register: www.betterworld-cameroon.com; www.ecovillage.org
Facebook: www.facebook.com/betterworldcameroon/
About the Authors
Herman Koh is the intercultural consultant at Better World Cameroon with focus on media. He is a graduate of the University of Buea and a holder of a B.Sc in Sociology and Anthropology with a Master's degree in Sociology from the University of Yaounde 1 Ngoa-Ekelle.

He writes: "I fully joined Better World Cameroon in 2012. I have come to understand and embrace the vision that Better World founder Joshua Konkankoh Joshua brought forth as a result of his deep experience with social and developmental issues facing Cameroon. I wish in my own little way to contribute to this rapidly growing and far

Sonita Mbah is a member of Better World Cameroon and the executive secretary for GEN Africa. http://betterworld-cameroon.com/introducing-betterworld-cameroon/people-bwc