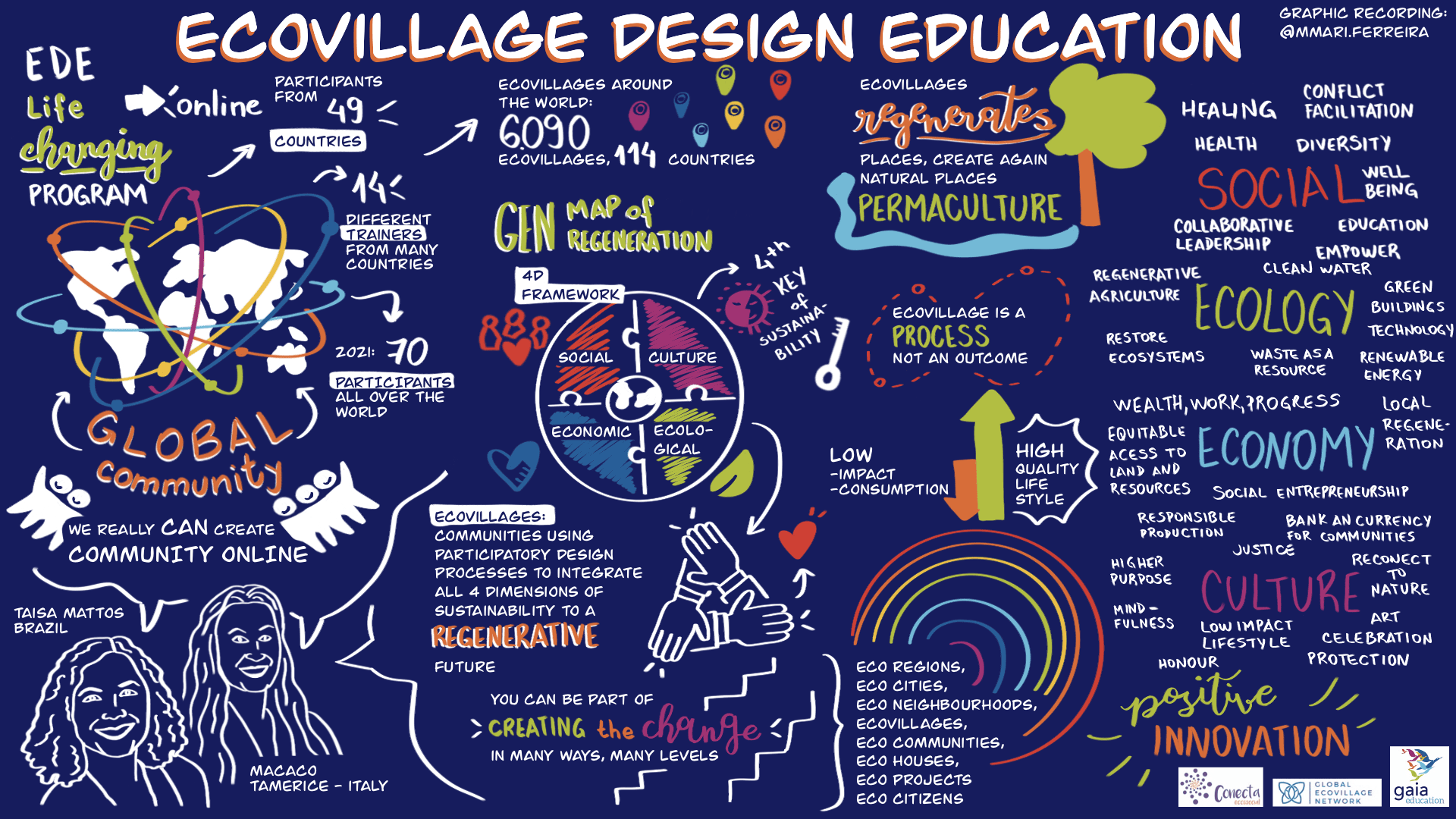 The Ecovillage Design Education programme (EDE) equips students of all ages with a certification in sustainable design. The EDE was born out of the experiences of established communities and cutting-edge educators of transformative and participatory learning. It aims to share a roadmap to a new way of living – with low environmental impact and high quality of life, bringing together the four areas of regeneration: social, ecological, economic, and culture/worldview.
Created by Gaia Education and the Global Ecovillage Network, this training is certified and a Key Partner of UNESCO Global Action Programme on Education for Sustainable Development.
Previous participants have become change agents in their communities, co-created social enterprises, started community projects, and become trainers for sustainability themselves – to name just a few paths you can take afterward. The EDE course will equip you with skills and knowledge you will be able to put into action in any field or sector you are involved with. (Learn more)
We had a Q&A chat with Taisa Mattos, an experienced Gaia Education certified trainer and one of the leading facilitators of the upcoming EDE, to know more about the Ecovillage Design Course Certification. This is what we learn:
What does certification mean and who are our certification partners?
The EDE certification is a recognition from Gaia Education, which guarantees quality education and integral design capacity. It is widely recognized in the Ecovillage world and in other networks of changemakers. This programme is also certified by GEN and is a contribution to UNESCO ESD Berlin Declaration (#ESDfor 2030).
Why did GEN choose to certify the EDE?
The Ecovillage Design Education (EDE) program was created by a group of educators linked to the ecovillage movement. At that time Gaia Education was created to be the educational branch of GEN.
The movement understood that after ten years of exchanging experiences between communities, we should focus on education. Therefore, this curriculum was created and systematized based on the experience of key people in the movement. Gaia Education was created in response. I celebrate that we (GEN) are now starting to co-certify programs with Gaia Education.
Currently, in addition to being a trainer for Gaia Education, I am a program certifier and I am at GEN with the role of building bridges to bring this program to everyone.
What can someone do with a certification in sustainable design?
The answer to that question is not so simple. What can someone do with this certification in sustainable design?… You can do whatever you want, you can do nothing. It depends on you. The certification is a recognition that you took part in this Ecovillage Design Course. It says that you took the official program linked to the ecovillage movement, Gaia Education, and the United Nations. The course is certified by UNITAR, the UN's training and research institute, UNESCO's Decade of Education for Sustainable Development, And now UNESCO's ESD Berlin Declaration initiative (#ESDfor 2030).
At the United Nations, when talking about sustainable development, there are three tripods: social, economic and ecological. The EDE program was launched by the ecovillage movement in 2005 and remains current in its holistic approach, integrating the dimensions of worldview and culture – An indispensable aspect of a comprehensive vision. UNESCO integrated culture as one of the keys to sustainable development in 2013.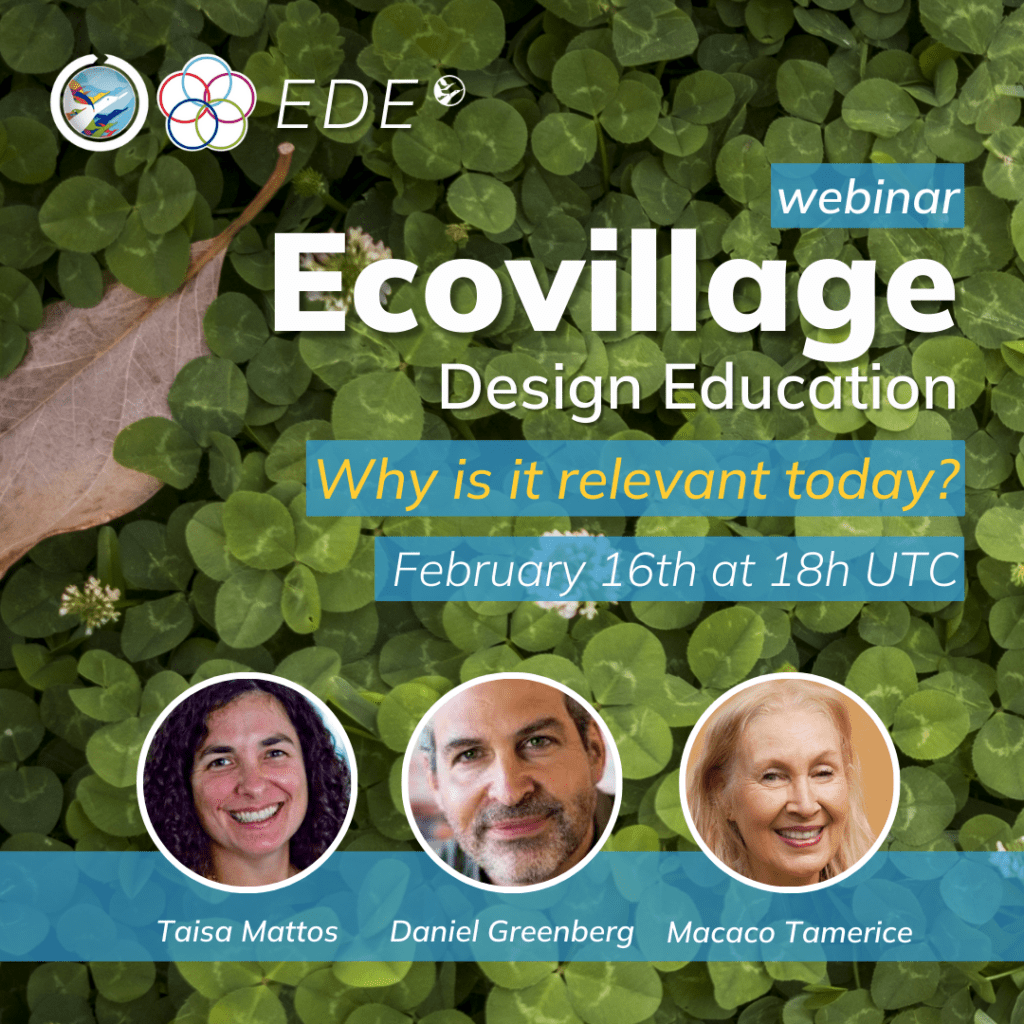 ______________________________________________________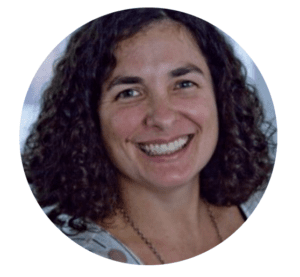 Taisa Mattos is an experienced Gaia Education certified trainer. She has coordinated and taught Ecovillage Design Education Programmes since 2009, having contributed to 28 programmes so far, all over Brazil also in Portugal, Argentina, and Mozambique, and online. Currently serving as Education and Research Coordinator at the Global Ecovillage Network (GEN), Taisa works as an international trainer and consultant in the fields of sustainability, social innovations, and community life. Resume aside, her big warm heart draws you into the screen transporting you to whichever Brazilian beach she is teaching from.