We are celebrating the first successful launch of the prototype of our freshly developed Ecovillage Transition in Action Training of Trainers in St. Andrews University and our first multiplier event of this 3-year long partnership project which took place in the Findhorn Ecovillage !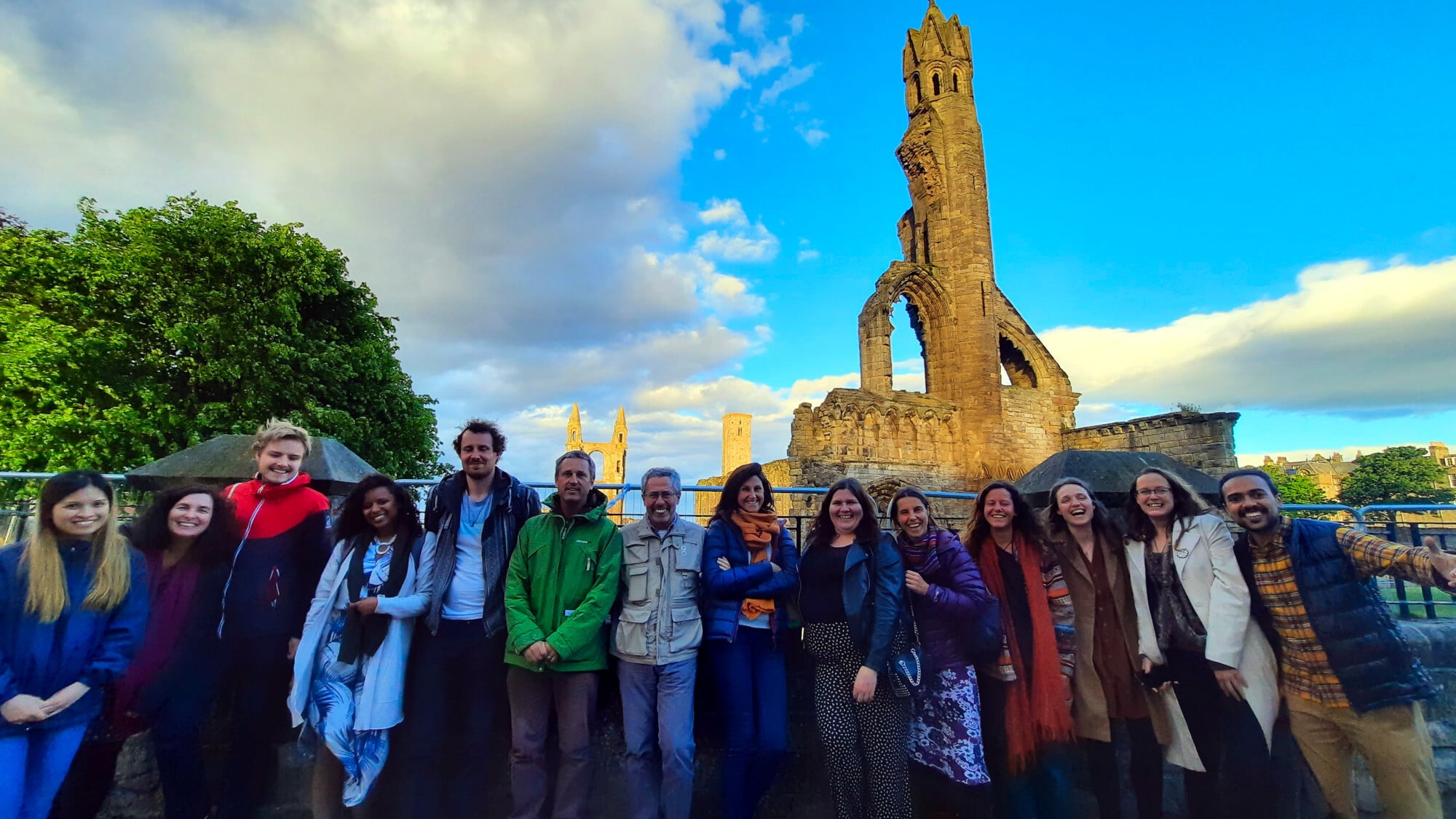 Ecovillage Transition in Action is an ERASMUS+ partnership between GEN international, ECOLISE, GEN Germany & the University of St. Andrews aiming to increase collaboration between community-led initiatives and municipalities, scale ecovillages, and develop education towards these aims.
Our goal is to:
– Grow the capacity of educators, local initiatives, local authorities, citizens and community organisers to facilitate this crucial but complicated collaboration, and to teach those skills and capacities to others.
– Provide accessible and transferable educational tools, trainings, curricula, and methods for bringing together community-led initiatives and local government actors, and increase the depth and quality of collaboration between them.
– Create and prototype a set of replicable trainings that support our target groups to acquire key competencies and skills for what we call Ecovillage Transition – a process where municipal authorities and local citizens work together to develop alternative pathways to local development, based on a holistic framework of social, cultural, economic and ecological regeneration.

Materials and Resources, which are developed throughout the 3-year project are:
1. Communities & Local Authorities in Collaboration: A Handbook
2. ETiA Toolkit
3. Navigator Tool – To enable project planning in a collaborative way"
4. Training of Trainers programme
We are now in a phase of gathering feedback and refining the materials and resources, so that they will be ready to be launched by September 2022.
If you are interested in hearing more, stay tuned in our newsletter!
Subscribe to the GEN Newsletter!