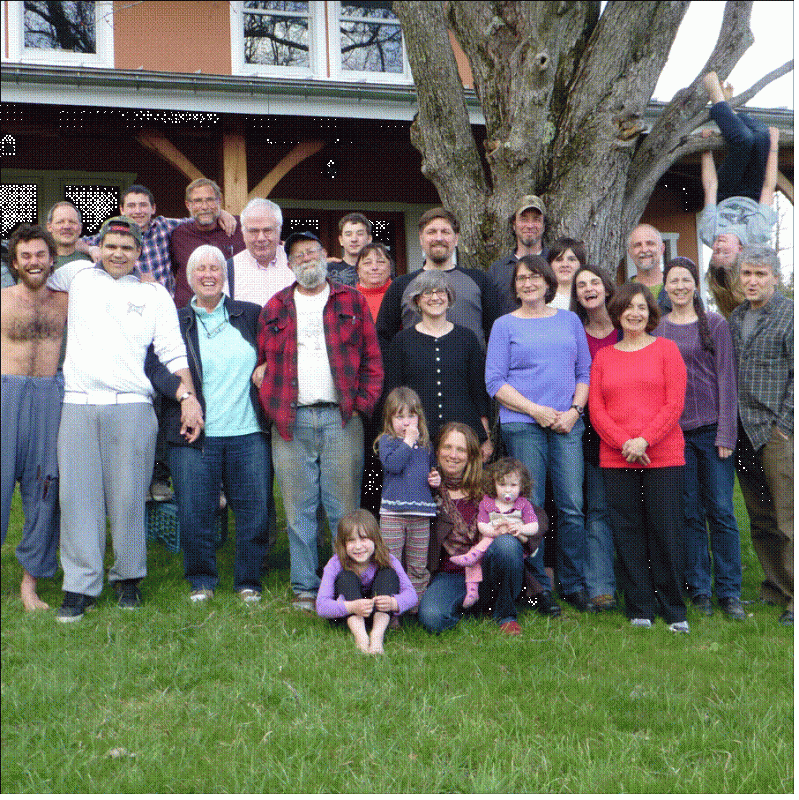 QIVC, established in 2000, is a community of about 30 people, of all ages, living close to the land on 135 acres of forest and pasture in the upper Hudson Valley. We strive to live spirit-focused lives that are simple, sustainable, and joyful, benefiting from and enjoying our close connections with each other and the land.
We welcome diversity of all sorts, and there is no need to identify as a Quaker.
The community is composed of a variety of green homes including straw bales, slip and chip timber frames and passive solar energy. Many of the residents use organic farming methods and support nearby farms through Community Supported Agriculture shares.
Self-governance in the community is based on Quaker processes and using our 5 guiding intentions:
1. To live in worship, increasing our mindfulness, spiritual focus, and God-centeredness by intertwining our daily lives with others who share these intentions
2. To create a village setting that values and engages participation by people of all ages, expands our experience of family, and supports our expression in the world
3. To create wealth that embodies integrity and Truth by carefully examining our engagement in the current economic order and stepping away from its destructive elements
4. To live in unity & harmony with the earth by considering the near and far environmental impact of our actions while striving for thrivability
5. To include a good measure of joy, fun, creativity, and service in our lives
Membership & Visitors
Current members: 30
Open to new members
Open to visitors
Review our Steps in Membership information:
https://community.qivc.org/membership-qivc
And contact us with any questions:
[email protected]